2011 Cohort
Selina Ang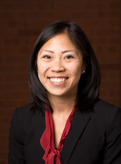 MBA 2012 – The Johnson School at Cornell University
B.S. Managerial Economics, 2004 – University of California, Davis
Selina has worked for five years in management consulting at Deloitte Consulting LLP. For the first two years, she was a project controller that focused on project and account management, including financial management and compliance. For the latter three years, she was a Human Capital consultant within the Organization and Talent service line where she worked on projects across multiple industries to address how businesses manage strategic change and adoption. At Deloitte, she was also involved in developing a new client service offering and framework to address employee engagement from an enterprise sustainability angle. Selina's interests lie in the intersection of business, environment, and food, aiming to develop future solutions for consumer behavior and awareness as food becomes an increasingly critical topic in today's landscape. With the SGE Immersion, she hopes to gain exposure to strategic marketing as it relates to global issues in food, water, and agriculture.
Selina worked for Hilton Worldwide as a summer intern.  Her role was to determine what the company's governance model should be with respect to mobile technology as it ties in to Hilton's overall digital media strategy.
Celia Benton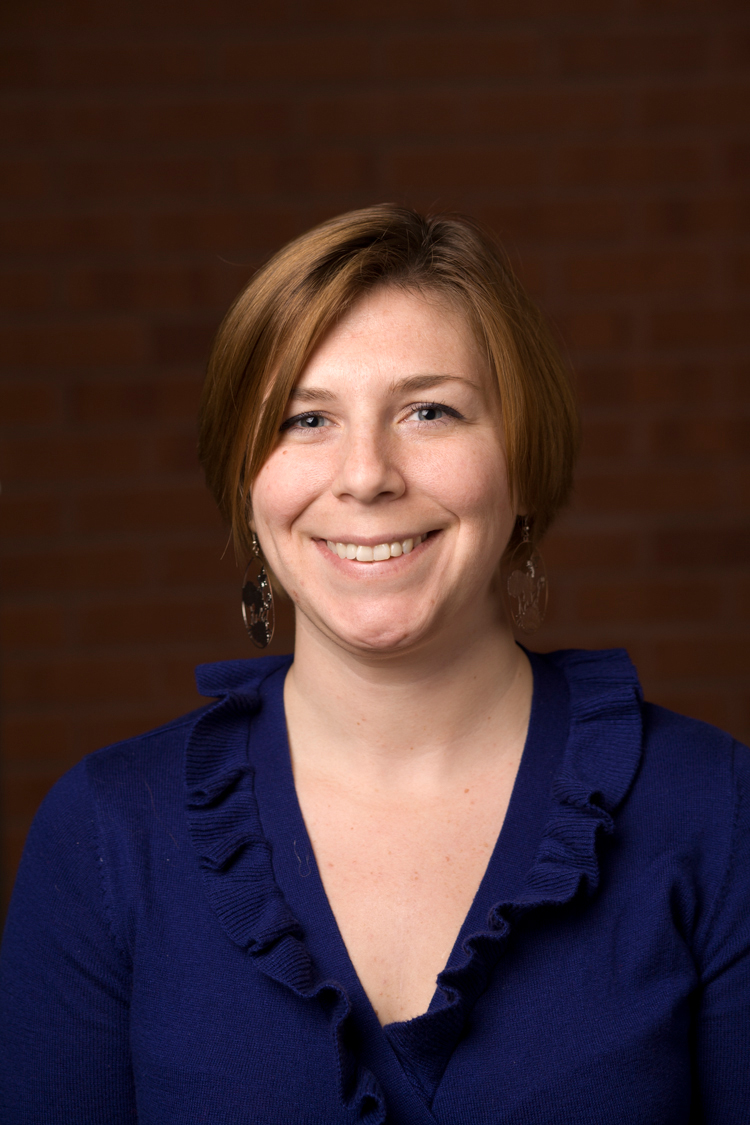 Master's in City and Regional Planning, Candidate 2011 – Cornell University
B.A. History, 2003 – Lawrence University
After traveling and working both internationally and domestically, Celia Benton has developed a passion for utilizing the best efforts of the private, non-profit and government sectors in creating more healthy and sustainable cities. Since 2003, she has taught English as a Foreign Language in Spain, served in the Peace Corps in El Salvador, worked as a children's tutor, and worked as an evaluator of foreign educational credentials. Currently, she aspires to work within the United States as a local or regional planner, and has a particular interest in serving immigrant communities. During the SGE Immersion, she hopes to be both challenged in her perspectives and inspired by the private sector and her collegues.
Schuyler Blackman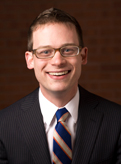 MBA 2012 – The Johnson School at Cornell University
B.A. Classical Languages and Literature, 2002 – Fordham University, New York
Schuyler spent most of the last decade in the brewing industry. Most recently in marketing and brand management for the Harpoon Brewery in Boston, MA. There his focus was on building brand equity and engaging with consumers through targeted sponsorships, events, and cause related marketing. Prior to Harpoon, Schuyler served as Head Cellarman for the White Horse Pub in London and contributed to a number of articles regarding the history and service of cask-conditioned ales. He hopes to pursue a career in the private sector focused on driving economic growth through sustainable business practices. At CGSE Schuyler co-chairs the Sustainable Marketing Affinity Group and serves as a coach for Big Red MicroCapital.
Schuyler worked for Unilever as a summer intern.
Bart Bromberger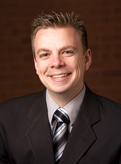 MBA 2012 – The Johnson School at Cornell University
B.A International Relations, 2005 – Occidental College
Bart Bromberger comes to the SGE immersion from the auto and steel industries. After two years in Japan on the JET Program and a stint as a winemaking assistant in the Napa Valley, Bart joined Toyota's trading division at the NUMMI Toyota/GM Joint Venture in California. There he managed steel supply for Tacoma, Corolla and Pontiac Vibe production. With the SGE Immersion, he hopes to gain insight into the challenges of energy supply and manufacturing sustainability.
Bart did his summer internship with Goldman Sachs Group in New York.
Rong Chen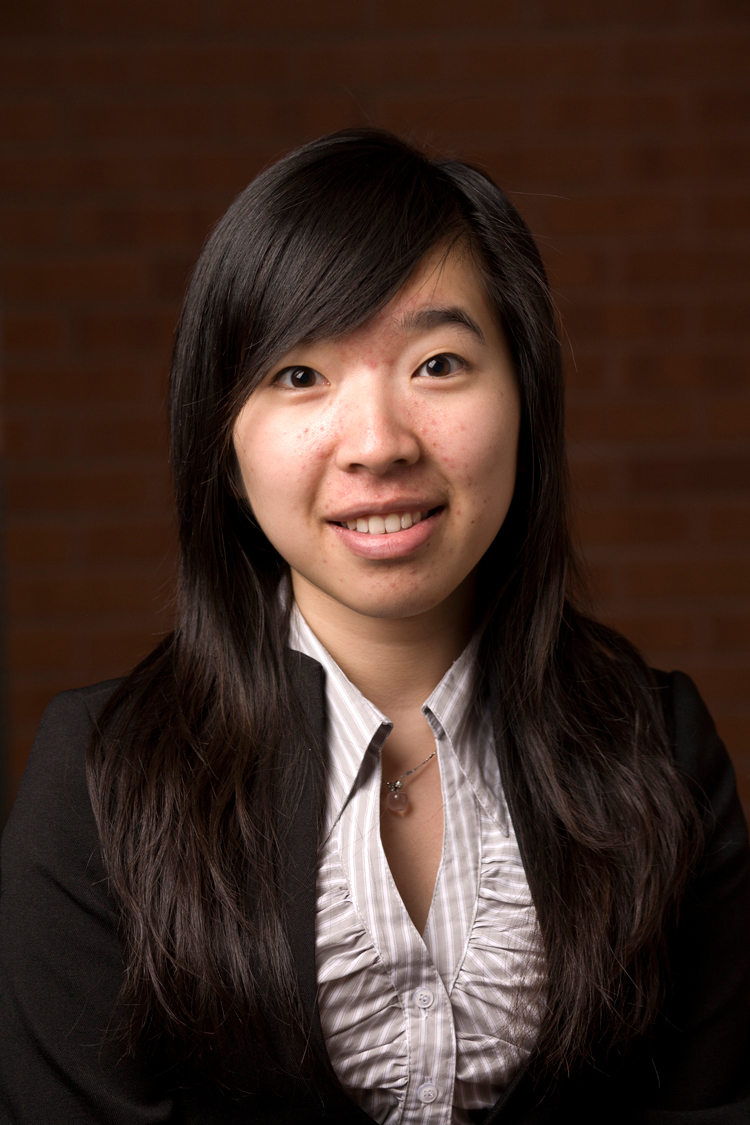 MPA 2012 – Cornell Institute for Public Affairs
B.A. English Literature, Linguistics, and Interpretation, 2010 – Renmin University of China
Rong is pursuing her MPA with concentration on finance and international development. Before coming to Cornell, Rong served as a youth consultant for United Nations Population Fund and accumulated experience on public health strategic management, consulting, research, and advocacy through managing China Youth Network, one of the biggest youth organization in China focusing on sexual and reproductive health. In addition, with strong enthusiasm to emerging markets, Rong has exposed herself to various industries in emerging markets, encompassing telecommunication, entertainment, technology and finance and etc. Rong is participating in SGE Immersion with the hope to deepen understanding of environmental and social sustainability and explore how to solve social and environmental problems through innovative business enterprises. Rong seeks to build a career aiming to leverage investment projects and business enterprises to promote sustainable development while generating both social and financial returns.
Elaina Dionisopoulos
MBA, 2012 – The Johnson School at Cornell University
B.A. International Studies and Spanish, 2006 – University of Wisconsin-Madison
Elaina worked for the last four years in retail financial services helping develop customized financial solutions for individual clients in New York City. At the Johnson School, Elaina is the Vice President of Communications for the Social Enterprise and Microfinance Club. She came to pursue her MBA and is in the SGE Immersion because she sees business as a driver for change and innovation. She wants to be an agent for change in economic and business development and hopes to collaborate with others who have the same aspirations.
Elaina worked for M&T Bank as a summer intern.
Hayley Jean Farr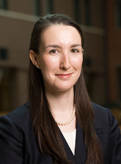 MBA 2012 – The Johnson School at Cornell University
B.S. Applied Economics and Management, 2007 – Cornell University
Prior to returning to Ithaca, Hayley worked as a public policy consultant for four years at The Cadmus Group, Inc. During her time at Cadmus, Hayley addressed critical issues related to domestic drinking water quality including carbon sequestration, climate change, energy efficiency, and water system sustainability and conducted an evaluation of US EPA's Superfund program. She also served as an internal consultant for the firm, helping form Cadmus' Corporate Governance and Strategy practice. As an undergraduate at Cornell, Hayley worked as an intern at the CSGE. Now a student at the CSGE, she hopes to leverage her education toward a career improving sustainability in the health care sector. Hayley heads the Sustainability Consulting Affinity Group for the Johnson School's Net Impact chapter.
Hayley spent the summer an Environmental Defense Fund Climate Corps Fellow for Blue Cross Blue Shield health care providers. She helped Blue Cross transform their volunteer-lead sustainability initiative (Green@Blue) into a company-wide program, changing the culture of Blue Cross to incorporate environmentally sustainable work practices and attitudes. She helped evaluate the company's sustainability goals for energy use, recycling and paper consumption.
Jessica Fracassini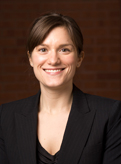 MBA 2012 – The Johnson School at Cornell University
B.A. English, 2001 – University of Connecticut, Storrs
Jessica worked in the fine art industry for seven years before returning to Johnson for an MBA. She was a project manager and registrar for a private art collection and then trained as an art conservator at Art Conservation Group. Jessica's interests lie in sustainable operations and ethical sourcing and how art and design can be applied to find solutions to sustainability and development issues.
Jessica spent the summer in Bangladesh with BRAC, the world's largest NGO.  Her internship was to help BRAC-Aarong launch an e-commerce site (online payments were illegal in Bangladesh until last year) by researching regulations and crafting an overall strategy for the site launch and approach.
Dhanur Grandhi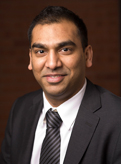 MBA 2012 – The Johnson School at Cornell University
B.Comm, 2003 – Madras Loyola College
"Dhanur is planning a career in cleantech commercialization, by integrating his experience in emerging markets and business development with his passion for renewable energy. He built his sales and business development experience around an assortment of work in China (managing DHL's China-India freight forwarding business), Singapore (as Executive Assistant to DHL's CIO), Colombia (leading market expansion for an international trade startup) and India (fund-raising for AIESEC, the world's largest student-run organization). Dhanur is an accredited LEED Green Associate, and speaks seven languages.
The SGE immersion is a key milestone in Dhanur's career training, as it provides a much needed perspective on market opportunities, challenges and trends at the intersection of business and the environment."
Dhanur spent the summer in DuPont's Marketing Leadership Rotational Program.
Alex Green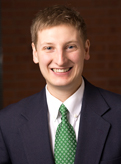 MBA 2012 – The Johnson School at Cornell University
B.A. Media Technology & Arts, 2006 – Denison University
Alex has spent the last four years with Deloitte Consulting leading strategy and technology implementations throughout North America and Asia, primarily in the retail and wholesale industries. With his passion for connecting people with technology, Alex previously started RedTech sound production company, served as the lead student lighting designer for the Denison University Theatre, and was the Technical Director and a DJ for WDUB 91.1 FM. Using insight gained from Johnson's Sustainable Global Enterprise immersion, Alex hopes to focus his energy on developing and implementing technology solutions to improve our daily lives and is currently advising a startup LED lighting company. In free time, Alex can be found climbing Colorado's 14,000+ ft peaks, taking pictures, or brewing a new beer.
Alex worked for Apple as a summer intern.
Natalie Grillon
MBA 2012 – The Johnson School at Cornell University
B.S. Foreign Service, 2007 – Georgetown University, Walsh School of Foreign Service
Natalie came to the Johnson School after serving as a Peace Corps volunteer in the Timbuktu region of Northern Mali, West Africa. Specializing in natural resources management, Natalie led projects linking income generating activities and small enterprise development to environmental concerns, including reforestation and elephant conservation. Based on these insights into the utility of private sector models for international development, she is focused on innovative technology and social impact solutions for social enterprise models in emerging markets. At Johnson, Natalie is the Operations lead for the Sustainable Global Enterprise Club, a Big Red Microcapital coach and the graduate student representative to the President's Sustainable Campus Committee for the broader Cornell community.
Natalie's summer internship as a marketing and sustainability intern at SCJ focused on three challenging projects – consumer behavior change and communications for a brand centered initiative; strategy development in international markets; and a new product launch.
Jenna Hobocan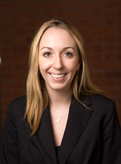 MBA 2012 – The Johnson School at Cornell University
B.S. Applied Economics and Management, 2007 – Cornell University
Jenna Hobocan worked for 3 years in environmental and economic consulting focusing on green design, community involvement, and transportation planning for government infrastructure and development projects. Through roles with organizations such as Engineers Without Borders and the Worldwide Organization for Organic farms, she has experience with eco-tourism, agriculture, and marine preserves. Prior to coming to Johnson, she developed scuba diving tourism efforts in Italy and worked with sales and promotions for a winery in Connecticut. Jenna's interests lie in environmental management and international tourism. With the SGE Immersion, she hopes to develop a deeper knowledge in sustainable operations, hospitality, and community development.
Jenna spent the summer in Indonesia and East Timor working for Accenture Development Partnerships in an assignment with the Global Alliance for Clean Cookstoves. The goal of the Alliance is to create market-based, self-sustaining industries that will also help reduce the health risks in the developing world that exist because of a lack of clean and efficient cooking supplies. Jenna was responsible for delivering the Indonesia country strategy, and initiating the operational plan in East Timor.
Yasuhiro Karakawa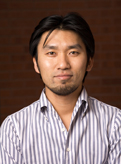 MBA 2012 – The Johnson School at Cornell University
B.A. Sociology, 1998 – Keio University, Tokyo
Through his 11 years' professional career, Yasuhiro has accumulated his experience in branding and marketing at Interbrand and Saatchi & Saatchi. For the last five and half years, he has worked as a planning director, leading cross-functional teams in developing brand marketing strategy and implemented integrated marketing campaigns. His client portfolio represented a wide variety of clients from international brands such as Heineken, Starbucks, Nikon, and Novartis to small and medium-sized enterprises including entrepreneurs and Non-Profit Organization. In SGE immersion, Yasuhiro seeks to acquire academic knowledge and practical experience to deliver sustainable marketing solutions to BOP people in innovative but practical ways.
Yashuhiro spent the summer working in San Francisco for Landor, a global brand/design consulting firm. Working alongside the chief strategy officer, he developed the company's new brand consulting services that create more value for clients through incorporating sustainability principles.
Abhishek Kirti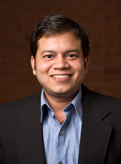 M.Eng Systems Engineering, 2011 – Cornell University
B.Tech Instrumentation Technology, 2008 – Cochin University of Science and Technology, India
Abhishek Kirti has worked at Tata Consultancy Services for two years. He joined company's Tata Innovation Lab division where he worked on design and development of Battery Management System and Sensors. Later he was also involved into design of ERP architecture. He is Field Executive of Systems Engineering program at Cornell and represents Engineering and Graduates Students Association. He is actively involved in organization of seminars and awareness programs where technology offers potential solutions to address Sustainability. Currently, he's working on development of Cornell Smart Grid in collaboration with Cornell Utilities and NYSEG. The Smart Grid is expected to be installed in Cornell campus making it first university of its kind. Having born and brought in one of the most backward regions of India, he happens to understand the need and opportunity in Sustainability and BoP. With his specialization in Sustainable Energy and Risk Management, he joined SGE Immersion to study vast business value that sustainability offers.
Kavya Krishna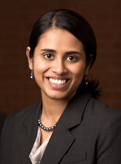 MBA 2012 – The Johnson School at Cornell University
B.A. Economics and Management, 2006 – Ohio Wesleyan University
Kavya began her career in general management, serving as a product consultant for Morningstar, Inc, an investment research firm in Chicago. In 2007, she moved back to India to work with her K-12 family owned international school serving 750 students in Bangalore. As the CEO, she provided budgetary, marketing, HR, and strategic leadership to 150 faculty and administrative staff members. She also founded a social outreach program that partners with Bangalore public schools to educate underprivileged children in sustainable life skills. At the Johnson School, Kavya is a consultant with BR Consulting (a student run consulting firm) and is currently working with a client specialized in soil/organic matter management. At the CSGE, Kavya is focused on understanding how businesses can integrate sustainability into their decision making. She is also exploring development models that surround renewable energy such as biogas/solar and social enterprises.
Kavya interned with Vestergaard Frandsen (VF) in Washington DC, working with two VF products- a portable water filtration device and insecticidal malaria bed nets. She developed a marketing strategy for LifeStraw in the US retail market, and worked on a project related to donor funding for water projects.
Stef Levner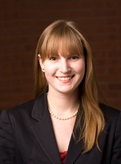 MBA 2012 – The Johnson School at Cornell University
B.A. International Relations, Government, 2004 – Harvard University
In the five years prior to Johnson, Stef Levner worked in corporate communications for Burson Marsteller, a global public relations agency. During her time at Burson she was based in both New York and Amsterdam and specialized in corporate responsibility, diversity and internal positioning. Since 2007 Stef also worked with a start-up travel company, Roadmonkey Adventure Philanthropy, designing volunteer projects with non-profit partners and co-leading expeditions. As a college student, she helped research, write and edit Let's Go travel guides for Barcelona, Peru and Indonesia. Stef is interested in private sector and entrepreneurial approaches to community engagement and BoP development. At Johnson, Stef is the Communications Facilitator for the Sustainable Global Enterprise club and a Community Consultant for a local non-profit.
Stef participated in the National Park Service Business Plan Internship, a program that selects MBAs and graduate students to be consultants for projects at parks and regional offices.  She spent the summer in the Intermountain Regional Office in Denver, where she analyzed the agency's recent human resources centralization and consolidation.
Tom Long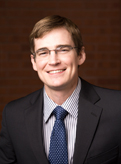 MBA 2012 – The Johnson School at Cornell University
Tom comes to Johnson from the renewable energy industry where he has worked in both the wind and solar sectors in a variety of roles. His passion for renewable energy was ignited by his studies in biology at the University of Colorado and his graduate research program in ecology at the University of Otago, New Zealand. Tom believes that renewable energy, and the associated reduction in greenhouse gases, is important to the conservation of many of world's ecosystems. In the future, he plans to leverage his experience in renewable energy and combine it with energy storage and smart-grid technology in order to increase renewable energy adoption and distribution. In his free time Tom can be found running, skiing, or reading in the hills around Ithaca.
Tom spent the summer as an intern and advisor for AIBC International, an LED lighting systems company, as well asEnfield Energy, a local wind and biofuels development company. Tom's task was to try and expand the offline markets of AIBC by building a network of independent salespeople, developing new product lines, and creating a long term sales strategy. Tom will continue working with and advising both companies throughout the coming school year.
Will Martin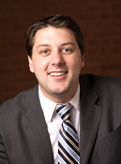 MBA 2012 – The Johnson School at Cornell University
B.S.B.A., 2006 – Washington University in Saint Louis
Will Martin has been selling offshore oil rigs for the past four years for Houston-based National Oilwell Varco, the world's largest maker of oilfield equipment. For the past two years, Will has been living in Dubai, where he assumed the role of Director for the Dubai chapter of the Young Professionals in Energy. In addition to working Dubai, Will has lived and worked in Singapore, Houston and London. Will is president of the school's energy club and currently blogs at peakoilproof.com about the business and investing implications of peak oil. With the SGE Immersion, he hopes to gain a deeper understanding of the challenges and opportunities in commercializing renewable energy. After completing his MBA, Will is interested in working in the renewable energy industry.
Will spent the summer with Emerson Electric's Corporate Sponsorship Program for MBAs. His role was to analyze the mining industry for sales opportunities, and to plan a future course of action for the company.
Kavita Nehemiah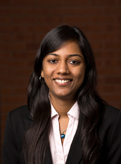 MBA 2012 – The Johnson School at Cornell University
B.A. (Hons.) Economics, 2007 – St Stephens College, Delhi
Before coming to the Johnson School, Kavita spent three years working at a microfinance company headquartered in Bangalore, India. Her experience spans across different functions, including credit and risk analysis, market research and product development. She believes that the microfinance model has successfully been able to achieve unprecedented scale through the use of business strategies and market based approaches. Through the SGE immersion she hopes to explore how private sector strategies can be used to effectively solve social problems, specifically focusing on the BoP markets. At the Johnson School she serves as the Director of Operations of the Social Enterprise and Microfinance Club and is a BR MicroCapital fellow.
Kavita worked for Elevar Equity in India in the summer of 2011.  Her projects ranged from updating the comparable set for Elevar's portfolio companies, participating in a new deal, and identifying new investment opportunities for Elevar.
Frank Nicklaus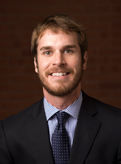 MBA 2012 – The Johnson School at Cornell University
B.S. Industrial & Labor Relations, 2004 – Cornell University
Prior to attending Johnson Frank served as an infantry officer in the United States Army for five years, including more than two years leading combat and stability operations in Iraq. While overseas Frank developed a strong interest in the environmental, social, and economic issues surrounding energy. After his military service he worked in regulatory affairs for the American Wind Energy Association and he plans to continue working in the renewable energy industry following graduation. Frank is Vice Chair of the Johnson Student Council and is active in the Energy Club.
Frank interned for GE's Renewable Energy Leadership Program this summer, working to improve the company's logistics strategy for offshore wind farms.
Kara Schnoes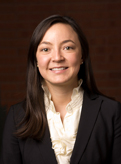 MBA 2012 – The Johnson School at Cornell University
B.A. Sociology, Environmental Studies 2007 – Wesleyan University, Connecticut
Kara worked for several years in traditional retail management where she developed a passion for leadership and a commitment to the customer. Then, her interest in the health of human and ecological communities pulled her out of traditional retail and towards the work of social entrepreneurs. She volunteered in marketing and communications for a start-up in Tanzania before enrolling in the SGE immersion at the Johnson School. Here Kara hopes to build the skills and understanding necessary to tackle social and environmental ills through the power of business. She's interested in sustainability marketing, Africa, outdoor sports and untraditional business models.
Kara fulfilled a lifelong goal by working for the Nature Conservancy this summer in California. Her task was to evaluate and plan for the direction the organization will take in the next five years.
Jacob Shirmer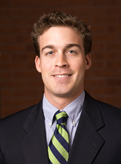 MBA 2012 – The Johnson School at Cornell University
B.A. Economics and Environmental Studies, 2007 – Bucknell University
Jacob Shirmer worked for three years as an Environmental Scientist and Economic Analyst for an environmental, planning, and engineering consultancy based in New York City. In 2009, he participated in StartingBloc's New York Institute for Social Innovation, where he learned industry best practices from field leaders in corporate social innovation, social entrepreneurship, and sustainability, and was further empowered to drive positive change through his career. Jacob's interests lie in corporate sustainability strategy, renewable energy, and entrepreneurship. With the SGE Immersion, he hopes to gain insight on how to best utilize business to produce widespread beneficial environmental and social impact.
Jake spent the summer working for SunGard, an IT firm in New York City. As an EDF Climate Fellows Corps fellow, his task was to generate energy efficiency recommendations and to help cut energy costs in SunGard's global offices.
Kevin Smith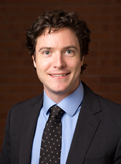 MBA 2012 – The Johnson School at Cornell University
B.S. Materials Engineering, 2002 – Brown University
Prior to the Johnson, Kevin was a project engineer designing operational and security improvements for water and wastewater utilities worldwide. Kevin comes to the Cornell to learn how sustainable food systems and consumer package foods can be used to combat current environmental and nutritional problems. Currently, he is consulting with an organic/kosher soup company about supply and sourcing concerns. Outside the classroom Kevin is an avid runner, having completed the 2009 and 2010 NYC Marathon, as well a member of Generation Harvest, the junior professionals' board of City Harvest in New York City.
Kevin worked for GE Power and Water over this past summer.
Nikhil Suares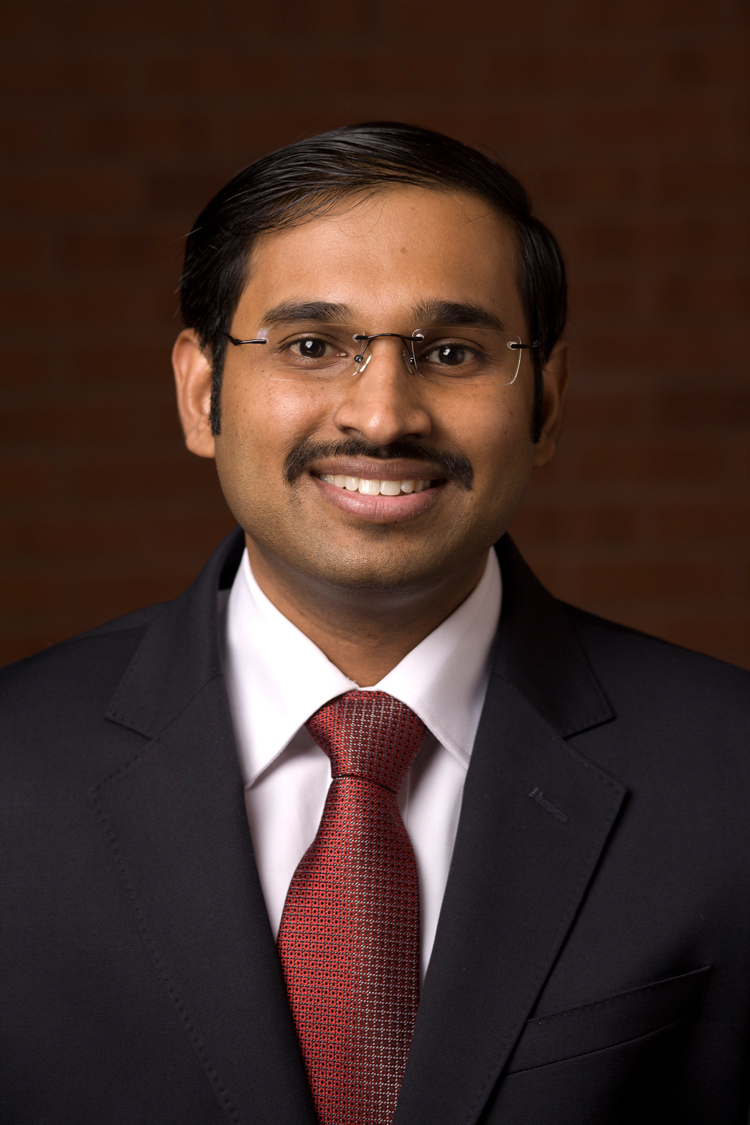 MBA 2012 – The Johnson School at Cornell University
B.E. Computer Science, 2004 – BITS (Birla Institute of Technology and Science), Pilani, India
Nikhil has interned at Bell Labs Innovations – Alcatel-Lucent Ventures, where he worked on commercializing new technologies that were coming out of the research labs.
John Tauzel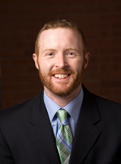 MBA 2012 – The Johnson School at Cornell University
B.S. Animal Science, 2003 – Cornell University
Prior to joining the Johnson Community, John spent seven years working as a lobbyist for farm families at the New York Farm Bureau. The experience provided him the opportunity to work in number of policy areas including water quality, energy, transportation, taxation and land-use. John is also active on his family's farm in Schenevus, New York, where he recently initiated a commercial raspberry enterprise. John has a strong interest in agricultural and natural resource based businesses and is particularly focused on their interaction with government. He is fluent in Dutch and is an avid rower.
John spent the summer working for E2E, a local Ithaca start up.
Michael Tulaney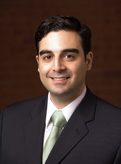 MBA 2011 – The Johnson School at Cornell University
M.Eng. Mechanical Engineering, 2002 – Cornell University
B.S. Mechanical Engineering, 2001 – Lehigh University
Building on seven years of system development engineering in the automotive and energy industries, and as a certified New Product Development Professional, Mike looks to provide strategic consultation to firms commercializing renewable energy solutions. Mike believes that the future of energy generation, distribution, and utilization is a system to be designed through fundamental understanding of technology as well as the economic and social principles that allow for successful business operation. As an avid climber and skier, Mike considers himself a responsible steward of the environment and is focusing his career on driving the efficient utilization of natural resources towards the growing need for safe and clean energy.
Jenna Velella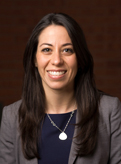 MBA 2012 – The Johnson School at Cornell University
B.S. Industrial & Labor Relations, 2004 – Cornell University
Jenna comes to the Johnson School after six years in the hospitality industry, managing for the Clyde's Restaurant Group at the Old Ebbitt Grill, the fifth highest grossing restaurant in the country. Most recently at the Ebbitt, Jenna was the Beverage Director and had the opportunity to work with leaders in the spirits industry and to implement innovative training programs for her staff. Jenna's attraction to the SGE immersion stems from the belief that the hospitality industry can play a transformative role in the intersection of business, community, and the environment. She seeks to build a career as a leader in hospitality that brings this belief together with her passion for food and wine. At Johnson, Jenna is the President of the Wine Club and leader of the Sustainable Hospitality initiative for the SGE Club.
Jenna worked for Clyde's Restaurant Group in DC for the summer.
Lu Wang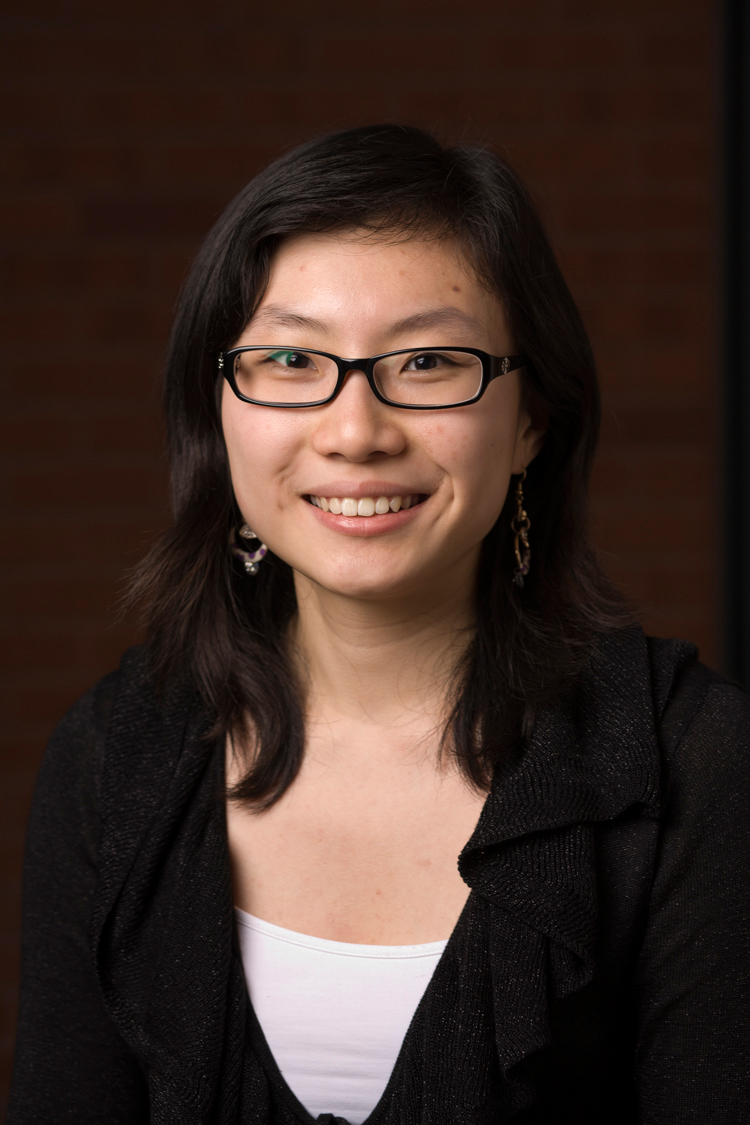 Ph.D. Computer Science, 2009 to now – Cornell University
B.S. Machine Intelligence, 2009 – Peking University
B.A. Economics, 2009 – Peking University
Lu is a Ph.D. student in computer science department. Her research interests include natural language processing and machine learning, where machine learning is a good method in computational sustainability to determine the structure and estimate the parameters of the models built for solving sustainability problems. Lu joins the SGE program to have a more thorough understanding of the worldwide sustainability problems and hopes to get hands-on experience on doing a practical project. She believes that the SGE experience will enrich her knowledge and comprehension in sustainability so that she can use her research instruments, like machine learning, in a more efficient and valid way when solving computational sustainability problems.
Rong Yu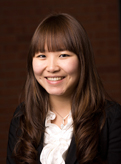 MPA 2011 – Cornell Institute for Public Affairs
Bachelor of Management, 2009 – China University of Mining and Technology
Rong Yu joins the SGE Immersion with a passion about people and a belief that public-private partnerships can be used to promote environmental, social and economic sustainable development. Rong has various experiences with both private and public organizations such as Volkswagen and China Silk Association. Most recently, in 2010, she worked with the United Nations Development Programme (UNDP) in Geneva, Switzerland, where she was part of the Territorial Approach to Climate Change (TACC) team responsible for building sub-national public-private partnerships to develop mitigation and adaptation plans addressing the climate change challenge. While there, Rong represented UNDP at international conferences on sustainability and CSR and met with various industry groups. Rong enjoys travelling to broaden her horizons, and so far she has been to 12 countries across 3 continents. She hopes to leverage her SGE education toward a career that contributes to international development through sustainable enterprise.