Making green while the sun shines
Gaye Tomlinson, MBA '05: CMO, Vaha Solar and Green Consulting
---
Gaye Tomlinson, MBA '05: CMO, Vaha Solar and Green Consulting
by Irene Kim
---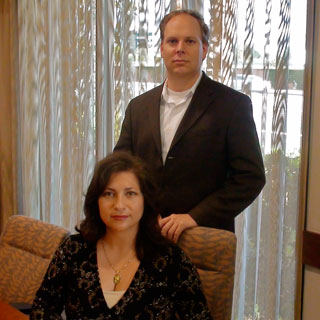 As oil reserves shrink, environmental concerns grow, protests fly over hydraulic fracturing, and electricity costs skyrocket, Gaye Tomlinson is betting that the time is finally right for renewable-energy solutions.
She and her husband, Geoffrey — a former Wall Street analyst turned green-technologies consultant — launched Vaha Solar and Green Consulting in March 2008 to help consumers improve their energy efficiency. Based in sunny Anaheim (average annual rainfall below 14 inches), the company focuses on solar-energy solutions.
It helps that consumers recognize the need for energy efficiency, but Tomlinson found that many solutions were too costly for many. Even after generous economic incentives from state government, solar systems remained out of the reach of most wallets. "The initial capital outlay still turned clients off — many would rather spend their money on granite countertops," says Tomlinson.
Creative business thinking was in order. "I realized that the people who most need solar power are low-income households who pay high bills for electricity," says Tomlinson. She engineered a partnership with Habitat for Humanity and Anaheim Public Utilities whereby Vaha designed the systems, Habitat volunteers installed them, and the utility paid the bill. The partnership slashed the market price for the solar systems from $14,000 to $500 per home; hundreds of homeowners bought in.
Vaha also targets businesses and other organizations. Solar systems can significantly affect commercial buildings' overall environmental impact, and generate a return on investment of 15 to 25 percent after accounting for local rebates, tax credits, and an accelerated depreciation schedule on solar systems. Vaha has installed systems at Vons supermarket chain's credit union and Anaheim's Unitarian Universalist Church.
Tomlinson credits Johnson with teaching her three crucial startup skills: the ability to recognize the opportunity, the know-how to differentiate her company in a tough economy and competitive environment, and vital negotiation skills. "I don't think I would have started this venture if it hadn't been for my MBA degree," she says.