Change agent
Daniela Peiser, MBA '00: Founder and managing director, Bold Aspirations
---
Daniela Peiser, MBA '00: Founder and managing director, Bold Aspirations
by Irene Kim
---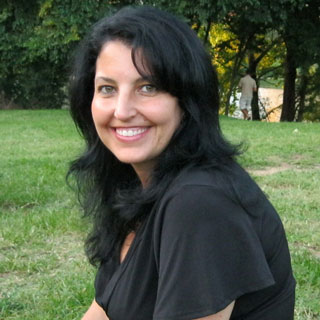 In 2007, when Daniela Peiser mentioned to her colleagues at Deloitte Consulting that she was thinking about taking a six-month vacation in her native South Africa, her leadership offered to arrange for her to work out of the company's Cape Town office. "They felt that leaves of absence often resulted in people not returning," says Peiser.
Six months went by, then twelve. Not ready to go back to the United States, Peiser transferred to Deloitte Consulting's South African arm, heading up the Human Capital Practice in Cape Town. Peiser spent the next year gaining local experience in her chosen field of change management and business transformation, becoming acclimated to the South African business environment, and strengthening her South African network. In 2009, she was ready to strike out on her own, launching her consulting firm in South Africa and the United States.
"Once I came up with the name Bold Aspirations, I knew it was perfect," says Peiser. "It implies positivity, strength, and growth orientation — exactly what I wanted to offer clients."
Peiser assists firms with the "people" aspects of business transformation and driving sustainable change. In addition to consulting, she also provides coaching services. "I wanted to leverage my experience to work with people one-on-one on both professional and personal growth," she says.
The work environment in South Africa differs significantly from that of the United States. For one thing, the business culture is much more driven by relationships, says Peiser. "This has made it a bit more difficult for me, as I have not been here for long," she adds. "However, once you have some success, it leads to a lot more opportunity."
And the country offers great potential to entrepreneurs. "South Africa is a rising economy with unlimited possibilities for growth," Peiser says. "I find it to be very entrepreneur-friendly." Large companies, she adds, are frequently open to engaging with smaller businesses.
It doesn't hurt, either, that she has nine years' experience working for Deloitte in the United States, India, and South Africa. "My international experience and education are esteemed here, as I bring a unique and often much more global perspective," Peiser says.