Experience and agility for hire
Gary Fassak '76, MBA '78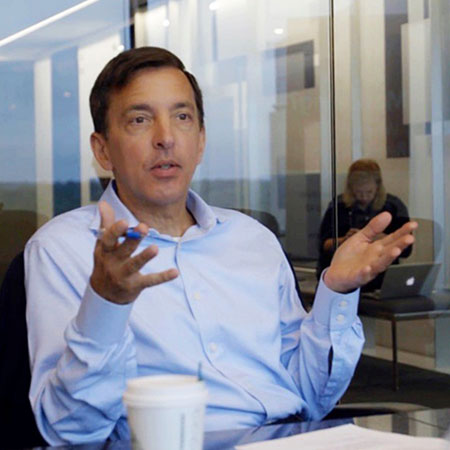 Gary Fassak enjoys helping businesses grow and prosper by sharing his extensive management and marketing expertise as a member of Chief Outsiders, a company comprising more than 50 part-time, or fractional, chief marketing officers (CMO) for hire.
"The work is challenging and exciting," he says. "You need to quickly develop a view of the client company, the marketplace they compete in, and the leverage points that can fuel their growth."
As a CMO for Chief Outsiders, Fassak applies what he's learned over 30 years of serving in senior leadership positions at companies such as Procter & Gamble, Campbell's Soup, and Aramark. "I can look at a business critically, as an objective outsider, and see how it can do things better," he says.
Some client firms need to develop new product lines or distribution networks, while others just need to concentrate on what they do well, he explains. "A recent assignment was just that — the core business was a gem but needed focus, prioritization, and simplification. Getting very focused on a few things and doing them amazingly well is very effective. We worked with them to do that and then to get buy-in throughout the client company," he says.
Innovation is a key component for business success; in fact, Fassak says it is typically the lifeblood of a growing company. "Innovation can be found in many places, and we look for things that can be done quickly as well as longer-term improvements in capability that help the company grow and stay on a growth track," he says.
"I love the relationships I get to establish, working with other smart, motivated people," he says. "The relationships that you build are important because the decisions needed to drive growth aren't always easy."
Fassak, who lives in Doylestown, Penn., likes to stay in shape by working out at the local YMCA and taking bike rides with his wife. He maintains an interest in music and technology that blossomed during his stint as a DJ at Cornell radio station WVBR-FM.