From Wall Street to Arts Commissioner: A Career in Five Acts
Grace Han Wolf '86, MBA '91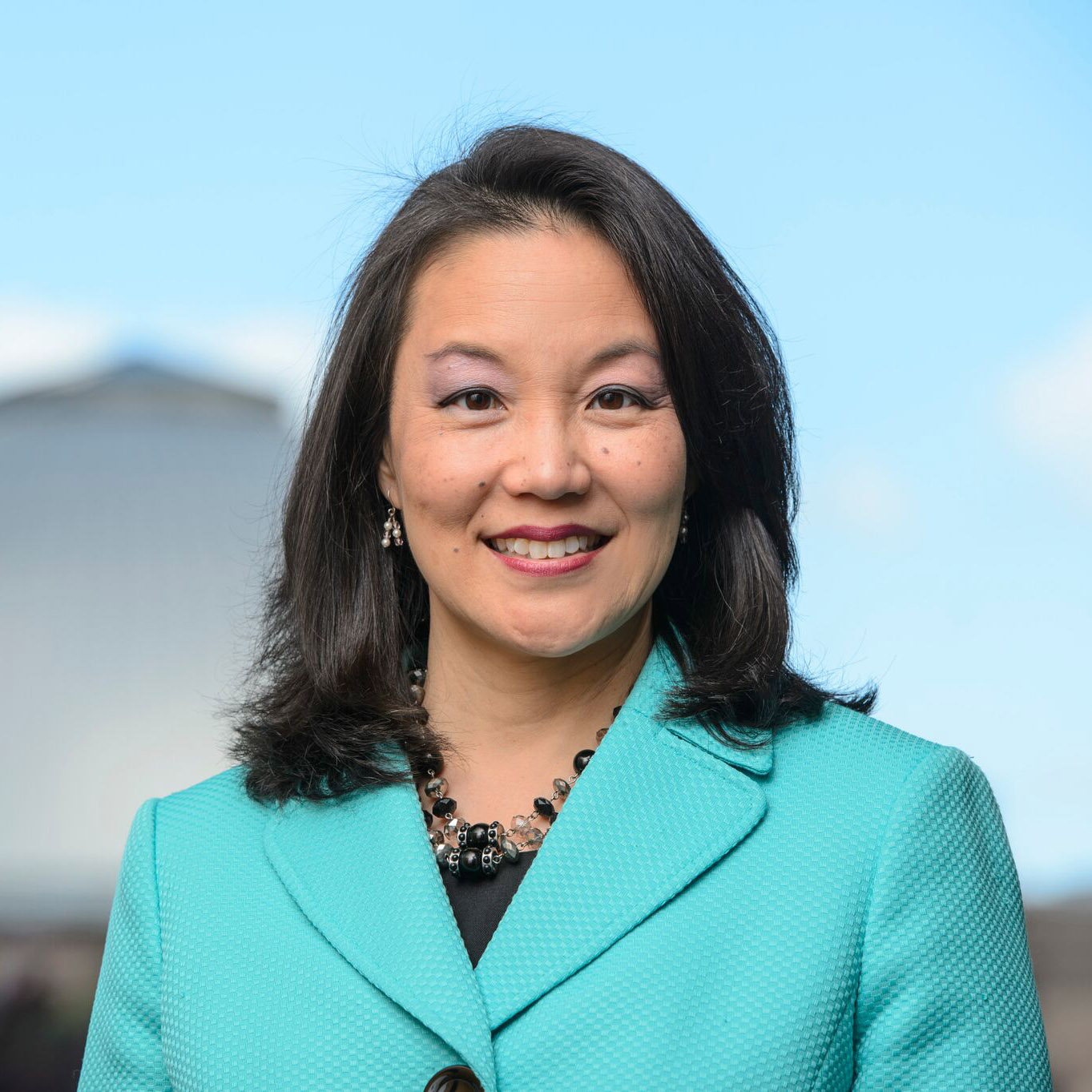 Grace Han Wolf's professional career has included five distinct phases. "I tend to reinvent myself about every decade," Wolf says. "I tell young people you can't be afraid of taking risks."
Wolf worked on Wall Street prior to earning her Johnson MBA, then spent much of the 1990s in corporate finance and management consulting roles with firms including Dun & Bradstreet, IBM, and Deloitte & Touche.
Beginning in 2003, Wolf bought and ultimately sold a portfolio of small businesses, including two GNC stores and a Clay Café franchise. With a child in daycare, the flexible work schedule was a major draw of business ownership. Wolf was also able to apply skills she learned at Johnson and in the corporate world at a very practical level.
"We don't do a very good job of teaching basic business tenets to everyday business owners," Wolf says. "Consequently, many of them fail. I count my business school background, as well as my experience in finance, as keys to my success in running profitable businesses."
Wolf is now laser focused on her "public service decade," dedicating her time to elected office and nonprofit work. She has served as a member of the Herndon (Va.) Town Council since 2010, the first Korean American woman elected to office in Virginia. Governor Terry McAuliffe appointed Wolf to a five-year term on the Virginia Commission for the Arts, and she was named one of "The Influential Women of Virginia" by Virginia Lawyers Media.
"One of the most important responsibilities of the job is to represent communities that simply don't feel represented," Wolf says. "[My role is] a great source of pride for the local Korean American community here in Fairfax County."
In the nonprofit realm, Wolf works part time as executive assistant to the vice president of philanthropy at the National Wildlife Federation, America's oldest conservation organization. She is also a founder of the Jade Philanthropy Society, an organization "committed to raising the profile of Asian Americans in philanthropy."
Wolf lives in Herndon with her husband. Their daughter recently completed her sophomore year at the College of William & Mary.