Pushing the Boundaries of TV in Pakistan
12/22/2014
Park Leadership Fellow Faizan Syed achieves recognition for Pakistan's Health TV, a channel focused on bringing health education to the people of Pakistan.
---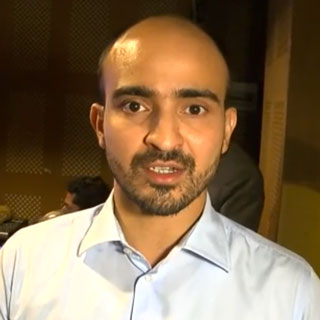 Faizan Syed, MBA '09, CEO of Pakistan's Health TV (HTV), is featured in a BBC News video and article, published Dec. 1, 2014, about "Clinic Online," a weekly call-in show discussing sexual health. HTV is a channel that focuses "on everyday lives of Pakistanis with a mix of health and lifestyle content," reports the article, which includes this comment from Syed: "Frankly, we are in an unchartered territory. Is there room for improvement? Certainly! But that doesn't take away the fact that we are providing a service that no one else has the courage or willingness to offer.'"
Syed, who moved back to Pakistan three years ago, reports that he was involved with the launch of HTV channel and has been managing it ever since. "We have been trying to push the boundaries in terms of content we air," he wrote in a recent email, "and finally the efforts paid off as we got featured by the BBC in a news story."
Syed, who was a Park Leadership Fellow at Johnson, credits what he learned as a Park Fellow for the recognition he and his team have achieved. "The team I am blessed to have is capable of amazing things," he wrote. "Without them, we wouldn't have this recognition. Without Clint Sidle and the Park Leadership Fellows Program, I wouldn't have known how to effectively manage the team and achieve this level of recognition.
You can view the article and video in which Syed is interviewed online here: Pakistan sex taboos challenged by TV phone-in show