My Capital Markets & Asset Management Immersion Experience
by Julian Ho, MBA '14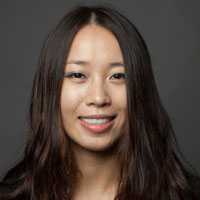 Joining Johnson's Capital Market and Asset Management (CMAM) Immersion, I have been exposed to and learned about many areas in asset management. Our CMAM practicum regularly invites different investment professionals, ranging from institutional sales to distressed investment, to talk to us. This has widened my understanding of different functions and roles within the market. In addition, this also enables us to explore our career options. Some of the speakers in the industry give us "cases" to work on before they come to talk to us. These are usually real world investment opportunities, and I was happy to participate in the analyses and group discussions. What is better than an investment professional who tells you his / her professional experience?
The other highlight of my immersion experience has been the opportunities to participate in different stock pitch competitions. I joined the Women in Investing Conference (WIN) in November. This very special conference showcases stock pitches from female students from top business schools. I am proud of how this event realizes the under-representation of women in the industry, and encourages and empowers women. More importantly, this meaningful conference has been organized by Johnson's Director of the Parker Center for Investment Research, Lakshmi Bhojraj, since 2010.
It has been a wonderful experience studying at Johnson pursuing a career in asset management. Not only does the school provide unique and tailored education to fit our needs, but also it arranges classroom discussions and alumni speakers that have helped my understanding of the asset management industry.