Intense, Practical, Worth It: Immersion Learning at Johnson
by Alessandra Kroeff, MBA '16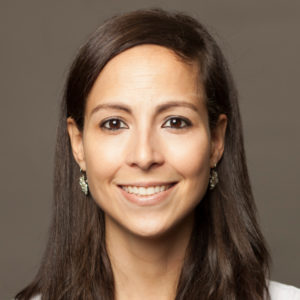 About a year ago, I was faced with the important decision of selecting an immersion; a unique Johnson experience that involves an intense, hands-on semester of integrated course- and field-work in a specific industry or career interest. Possessing a corporate finance background, I was unsure whether I should explore a different skill set that might not be applicable to my internship or dive deeper into my current field of knowledge. I was concerned that the Corporate Finance Immersion would offer limited new concepts due to my long history of experience. I could not have been more mistaken!
The MFI is academically intensive with an added dose of practicality. One of the first immersions to start the new year, it provides the advantage of taking a half-semester class in only two weeks allowing for the completion of Corporate Financial Policy before classmates return to campus. Jack Ferrer '98, MBA '07, visiting lecturer of Finance and Immersion Leader, incorporates his dynamic personality to the program and makes a super-intense, super-amazing modeling course offered by Pillars of Wall Street available to students. He also featured great speakers from his personal network – individuals that are industry leaders with extensive managerial finance experience and years of wisdom to share. My personal favorites were Brian Hill, senior manager of Business Development at WalMart, and Lisa Langhart, vice president of Finance, Strategy & Corporate Development at Keystone Foods/Marfrig Investor Relations.
Jon Moeller '86, MBA '88, chief financial officer at Procter & Gamble, also made a special guest appearance and provided a case on the Pringles divestiture. We analyzed cash flow expectations, completed a Discounted Cash Flow (DCF) model, examined the company's strategy and discussed the real-life deal outcome with the person responsible for the final decision.
After completing Corporate Governance, Intermediate Accounting, Valuation, and Taxes & Business Strategy, I felt prepared and self-confident to address my summer internship at The Walt Disney Company. Reflecting upon my immersion experience and the outcome of my internship, I couldn't be happier with my decision to pursue MFI.
Learn more about Johnson's immersion offerings here.