Mark Milstein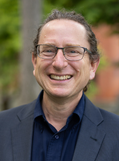 Faculty Director of Center for Sustainable Global Enterprise
Clinical Professor of Management
Dr. Mark Milstein is Director of the Center for Sustainable Global Enterprise and Clinical Professor of Management and Organizations at the Johnson Graduate School of Management at Cornell University. He oversees the center's work on sustainable innovation and low-income – or base of the pyramid – enterprise development. Professor Milstein teaches and conducts research on strategy, decision making, technology management, and innovation. Dr. Milstein is a member of the Management and Organization Group at the Johnson School, as well as the university-wide Entrepreneurship@Cornell program.
He is currently serving as a faculty advisor to the Cornell Center for a Sustainable Future, as well as a member of Cornell's Ad Hoc Committee on Sustainable Endowment Practices.
Dr. Milstein's own research is focused on how and why firms generate new business growth opportunities by treating social and environmental challenges as unmet market needs. His work includes private sector approaches to poverty alleviation and technology commercialization strategies to catalyze sustainable innovation.
Currently, Dr. Milstein is heading a study of the approaches being used by the U.S. Army and Marine Corps for promoting private enterprise to spur economic development in areas such as Afghanistan, Iraq, Africa, and the Philippines. His other research projects include a collaboration with researchers in Mexico and Canada to examine how companies are pursuing sustainable innovation, and a collaboration with researchers from the Netherlands and China to examine corporate approaches to enterprise development in Latin America, China, and Africa. Dr. Milstein has led research supported by the National Science Foundation (NSF) focused on improving ways to bridge management and engineering education of sustainable technology commercialization. From 2002-2006, he was Project Director of another NSF-sponsored study of U.S. multinational corporate initiatives to build new businesses that serve the world's poorest people.
Professor Milstein's writings have appeared in the Academy of Management Executive, Sloan Management Review, Environmental Finance, and Value, as well as various edited books. He is an award-winning author of several popular teaching cases. Dr. Milstein has taught strategy, innovation, and sustainable enterprise to undergraduates, MBAs, and executives in the U.S., Latin America, and Asia.
He is a frequent speaker on the topics of strategy, organizational change, and innovation related to business and sustainability. He also consults with a number of multinational firms, small- and medium-sized enterprises, and NGOs, including Caterpillar, Suncor, the U.S. Army, and Schering-Plough.
From 2004 to 2006, Dr. Milstein was the business research director for the Sustainable Enterprise Program at the World Resources Institute (WRI), a non-profit, non-partisan think tank located in Washington, D.C. There, he oversaw a number of projects and initiatives in the U.S., Latin America, and China related to strategy and innovation in the private sector.
From 2002 to 2004, he was on the faculty of the Kenan-Flagler Business School at The University of North Carolina at Chapel Hill, where he directed research and strategy for the school's Center for Sustainable Enterprise.
Milstein earned a B.A. in economics and Japanese from the University of Michigan. He later earned both an MBA in general management and an M.S. in natural resource policy from the University of Michigan's dual-degree Corporate Environmental Management (now Erb) Program. He received his PhD in strategic management from the University of North Carolina at Chapel Hill.