Megan Epler Wood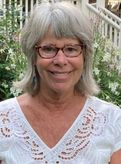 Megan Epler Wood
Managing Director, Sustainable Tourism Asset Management Program (STAMP), Center for Sustainable Global Enterprise and Principal, EplerWood International
Megan Epler Wood is a leader, educator and consultant who has dedicated her professional career to the implementation of sustainability practices in the field of tourism.  She has worked worldwide for over 30 years to inform thousands of leaders, students, business professionals, and local people on the use of well-researched sustainable business, environment conservation and inclusive economic development tools.  She founded the first NGO in the world dedicated to sustainable tourism, The International Ecotourism Society.
As Managing Director of STAMP, Epler Wood seeks to increase collective knowledge and understanding of how to more effectively manage tourism destination assets over time to improve maintenance, ensure proper valuation, and help offset the influences of poverty, ecosystem degradation, climate change, land tenure, and the lack of government investment in vital local infrastructure in underdeveloped economies worldwide.
She was the first member of the faculty at Harvard University in the Department of Sustainability at Harvard Extension School to teach sustainable tourism from 2010-2021 with courses on environmental management of tourism, ecotourism development, and regional planning and geodesign winning Distinguished Teaching Performance recognition in 2015 and 2017.  She led the International Sustainable Tourism Initiative at Harvard T.H. Chan, Center for Health and the Global Environment from 2014-2018.
Epler Wood is the author of Sustainable Tourism on a Finite Planet; Environmental, Business and Policy Solutions (2017) a globally adopted text book which systematically reviews sustainability practices in each sector of the tourism industry.  She is the senior author of Destinations at Risk; the Invisible Burden (2019) a ground-breaking report which has called attention to the unaccounted for costs of managing tourism at the local level.  And she is the lead faculty member of the Cornell On-Line Course, Sustainable Tourism Destination Management (2022).
Epler Wood has led an international consulting practice EplerWood International since 2003 with over a dozen projects in Africa, Asia and Latin America and numerous international studies. She has advised on national policies for sustainable tourism development; fostered small scale enterprise development in rural and biodiverse areas; improved and diversified mainstream tourism supply chains to create wealth for the bottom billion; and set measurable standards and delivered tools for sustainable destination development.