Monica Touesnard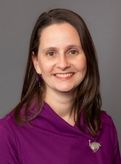 Monica Touesnard
Executive Director, Center for Sustainable Global Enterprise
Associate Director of Sustainability Careers, Career Management Center
Monica Touesnard is the Executive Director of the Center for Sustainable Global Enterprise at the Johnson Graduate School of Management, Cornell University. She is responsible for conceptualizing, designing, launching, and championing new programmatic enhancements for the Center as well as managing and cultivating existing ones.
As Executive Director she fills numerous roles including the execution of the Center's communications strategy and career coaching – advising current and prospective Cornell students interested in careers at the intersection of business, environmental and social issues. Furthermore, she fosters and maintains collaborative relationships domestically and internationally with companies, non-profits, alumni, entrepreneurs, executives, academic institutions, and others. She manages projects with various organizations, including companies and NGOs, focused on enterprise development in low-income communities.
Additionally, Monica is a lecturer at Johnson and has taught classes on microfinance and design thinking. In 2011, Monica earned an honorable mention for her course, "Creative Design for Affordability," from the D. Alfred N. and Lynn Manos Page Prize for Sustainability Issues in Business Curricula, a competition designed to encourage the development of sustainability courses into the curriculum of business schools.
Prior to her current position, Monica was the founding Executive Director for the Center for Sustainable Enterprise at the University of North Carolina's Kenan-Flagler Business School. Monica has additional experience in project management, speaking, and consulting both locally and internationally. She is regularly invited to review social entrepreneurship proposals such as Echoing Green's Fellowship Program or sustainability grants such as the Atkinson Center for a Sustainable Future's Academic Venture Fund.
She earned her MBA from UNC's Kenan-Flagler Business School with focus on Sustainable Enterprise and has a B.A. from McGill University in Canada.