Programs
The Emerging Market Institute offers a number of programs for students: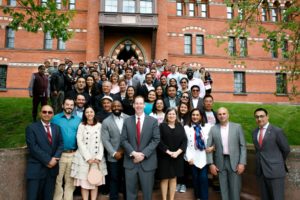 Every year, a select group of bright and motivated Johnson MBA students become EMI Fellows under the EMI Fellowship Program. In this unique experience, fellows are prepared and supported to become business leaders in emerging markets. The program includes opportunities such as networking with international scholars and emerging market experts, treks, international internships and exchanges, and more. To learn more, click here or email contactemi@cornell.edu.

During the Cornell spring break, EMI and Lourdes Casanova lead a group of Johnson MBA students to Colombia on a journey of discovery of with historical sites and presentations from political, business and civil society leaders. The trek is in partnership with Universidad de los Andes in Bogotá.