Event Speakers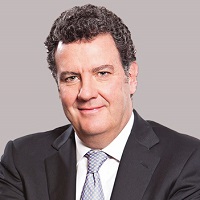 Pablo Azcárraga, MPS '85
Chairman of the Board | Posadas
Pablo Azcárraga is Chairman of Posadas Board of Directors. Pablo Azcárraga is responsible for managing the board, maintaining board communication and acting as an adviser to the CEO. With more than 30 years of hotel industry experience, Azcárraga uses his expertise to oversee the hotel group's investment evaluation committee and the development team that approves the inclusion of new hotels to the Posadas portfolio. He is also the president of the National Assembly of Tourism Enterprises, the leading organization comprised of 16 national chambers and associations that represents 90 percent of Mexico's private sector tourism activity.Recently, he joined the Advisory Council of The Nature Conservancy.
Azcárraga holds a Bachelor of Science in business administration from Universidad Anahuac in Mexico City. In 1985, he graduated with a Master of Professional Studies degree from Cornell University's School of Hotel Administration and is also a graduate of the Advanced Management Program at Harvard Business School.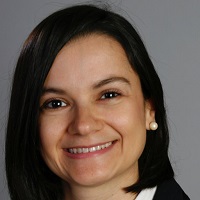 Fernanda Ribeiro Cahen
Visiting Researcher | Lloyd Greif Center for Entrepreneurial Studies - USC Marshall
Fernanda Ribeiro Cahen is a visiting Researcher at USC Marshall – Lloyd Greif Center for Entrepreneurial Studies and Assistant Professor of Management at Centro Universitario FEI, Brazil. Previously a Post-doctoral fellow at Kelley School of Business at Indiana University (2012-2013) and a PhD from University of Sao Paulo in Business Administration (2008-2012), Cahen specializes in international entrepreneurship with a focus on strategy and innovation of high tech new ventures and digital companies. Her latest publications include Journal of Business Research, International Journal of Technology Management, among others. Scientific editor of Innovation & Management Review (since 2015). Member of the Emerging Multinationals Research Network (EMRN). Past teaching experiences include grad and undergrad levels in highly regarded institutions in Brazil and visiting assignments at Kelley School of Business – Indiana University and Adelaide University, Australia.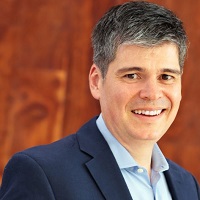 Alejandro Camino
Chief Marketing Officer | Softtek
Alejandro Camino is the Chief Marketing Officer at Softtek. Alex joined Softtek in 1995, holding sales and consultancy roles prior to his move into marketing, including Director for the e-Business unit and later as Corporate Director of Technology. Camino has led the global marketing and communications efforts for Softtek since 2006, and today serves as the company's CMO. In this role, Alex oversees the global management of digital marketing, media and analyst relations, employee communications and demand and lead generation to build the Softtek brand.
Under Alex's leadership, his team has contributed to making Softtek one of Latin America's most successful IT brands, bringing the nearshore industry to global prominence in the process. Among its recognitions from industry analysts, the company has been included in Gartner's Magic Quadrant for SAP Application Management Services, Worldwide (2013, 2014, 2015) and was the only non-Indian vendor included in Gartner's Magic Quadrant for Offshore Application Services in 2006 & 2007.
He was responsible for organizing Softtek's first-ever Nearshore Summit during his first year as head of Marketing, which has since evolved to become the company's most important annual client event, attracting customers and business partners from the Americas and Europe.
Alex is a frequent speaker at global and regional events promoting nearshore and business technology. He has authored several publications around the topics of outsourcing, customer experience in the digital era, total cost of engagement and enterprise agility, which have contributed to positioning nearshore and Latin America as a viable hub for Information Technology. He is a former member of the advisory boards at Sourcing Industry Group and the LatAm Alliance and currently serves on the Softtek Executive Committee.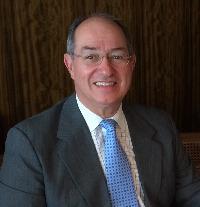 Roberto Canizares, BS '71, MBA '74
Retired President | MSA International
Rob Cañizares' leadership experience in successfully building and transforming businesses around the world span more than two decades. In senior executive roles leading their successful globalization, he focused the formulation & implementation of strategy, and on building, coaching and developing multinational organizations.
In this Jubilant stage of his career, he advises and mentors founders of entrepreneurial companies, lectures on management, organizational transformation and coaching, serves on the board of the Emerging Markets Institute and the Advisory Board of Cornell University's Johnson School of Management, serves as a mentor at the McGovern Incubator, and is a board member.of the Craigielea Education Foundation, among others.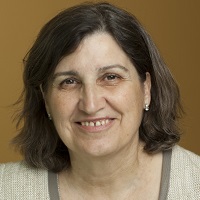 Lourdes Casanova
Senior Lecturer and Director | Emerging Market Institute, Johnson Graduate School of Management
Lourdes Casanova, a Senior Lecturer and Academic Director of the Emerging Markets Institute at the Johnson School of Business at Cornell University, formerly at INSEAD, specializes in international business with a focus on emerging markets multinationals. Appointed in 2014 and in 2015 as one of the 50 most influential Iberoamerican intellectuals by Esglobal. She is also a Faculty Fellow at the Atkinson Center for a Sustainable Future. A Fulbright Scholar with a Masters degree from the University of Southern California and a PhD from the University of Barcelona. Visiting professor at Haas School of Business at the University of California at Berkeley, Judge Business School at University of Cambridge and at the Latin American Centre at the University of Oxford, University of Zurich, and Universidad Autónoma de Barcelona and consultant of the Inter-American Development Bank. Taught, directed executive programs at INSEAD for senior managers from multinationals including Telefónica, BBVA and Cemex and the Brazilian Confederation of Industries.
She is a co-author with Julian Kassum of: The Political Economy of an Emerging Global Power: In Search of the Brazil Dream, Palgrave Macmillan 2014, author of 'Global Latinas: Latin America's emerging multinationals' Palgrave Macmillan 2009, coauthor of Innovalatino, Fostering Innovation in Latin America, Ariel 2011 and articles in journals including Beijing Business Review, International Journal of Human Resource Management, Business and Politics and Foreign Affairs Latinoamérica.
Lourdes Casanova is a member of Latin America Global Agenda Council and the Competitiveness in Latin America task force of the World Economic Forum, Advisory Committee European Union/Brazil, World Investment Network at UNCTAD, the B20 Task Force on ICT and Innovation in Los Cabos, responsible at INSEAD of Goldman Sachs 10,000 women initiative and co-leading InnovaLatino on Innovation in Latin America. She is also a board member of the Boyce Tompson Institute, the start-up Documenta, founding Board Member of the Societé des Amis du Chateau de Fontainebleau and member of the Advisory Council of the Tompkins Public Library.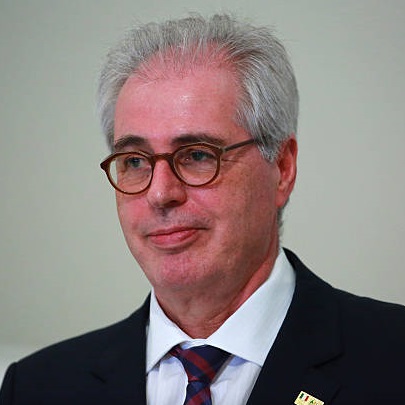 Ambassador Enio Cordeiro
Consul General | Brazil in New York
Ambassador Enio Cordeiro assumed the position of Consul General of Brazil in New York February 2018 after serving as the Brazilian Ambassador to Mexico for three years (2015-2018). Before that he was Undersecretary General for Economic and Financial Affairs of the Brazilian Ministry of External Relations and Brazil's G20 Sherpa (2013-2015). He was also Ambassador to Argentina and Undersecretary General for Latin America of the Brazilian Ministry of External Relations (2010-2013); National Coordinator for Mercosur, Unasul and Celac (2007-2010); Director General for South America (2004-2010); and Member of the Governing Council of Itaipu Binational (2006-2010). Previous assignments include Geneva, Lima, Libreville, Washington DC, Houston, the Brazilian Mission to the United Nations in New York, and Vienna. Ambassador Cordeiro was Director for the Environment (1995-1997); Advisor in the Presidential Office (1990 -1991); Deputy Director for Environmental and Humanitarian Affairs (18989-1990); and Assistant in the Division of the United Nations (1976-1981). He wrote a dissertation on "Brazilian Policies for Indigenous Peoples and International Promotion of the Rights of Indigenous Populations," and various essays on regional integration. Ambassador Cordeiro has a BA degree in Law from Federal University of Paraná and CEUB (Brasília). He entered the Brazilian Foreign Service in 1975.
Ambassador Cordeiro wrote a dissertation on "Brazilian Policies for Indigenous People and International Promotion of the Rights of Indigenous Populations," and various essays on regional integration. He earned a BA in Law from the Federal University of Paraná and CEUB (Brasília), and has received decorations from the Governments of Brazil, Argentina, and Peru.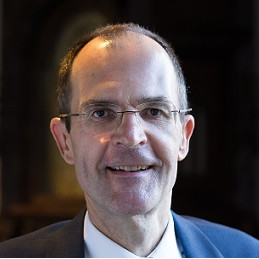 Peter Cornelius
Managing Director | AlpInvest
Peter Cornelius is a Managing Director at AlpInvest Partners, which is part of the Investment Solutions group of The Carlyle Group. At AlpInvest Partners, he is responsible for analyzing the economic and financial environment for private equity markets and examining the implications for the firm's strategic asset allocation. Mr. Cornelius joined AlpInvest Partners in 2005 from Royal Dutch Shell, where he was Group Chief Economist. Previously, he was chief economist and Director of the World Economic Forum's Global Competitiveness Program. Prior to that, he was head of international economic research at Deutsche Bank and a senior economist with the International Monetary Fund. He also served on the staff of the German Council of Economic Advisors.
Mr. Cornelius was an adjunct professor at Brandeis International Business School and a Visiting Scholar at Harvard University. He serves on the Board of Directors of the BTI Institute and is a research fellow of the Emerging Markets Institute at Cornell University. He also serves on the advisory boards of the Private Capital Research Institute at Harvard Business School and the Institute of Private Capital at the Kenan–Flagler Business School of the University of North Carolina at Chapel Hill as well as on EMPEA's Latin American Council. Mr. Cornelius studied at the London School of Economics and Political Science and received his doctorate in economics from the University of Göttingen. He has authored and co-authored several books, including "Financing Entrepreneurship and Innovation in Emerging Markets" (2017, with L. Casanova and S. Dutta).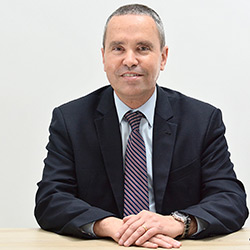 Sergio Costa
Director of Business Development, Institutional and International Relations | Investe Sao Paulo
Sergio Costa graduated in Production Engineering from the Federal University of Minas Gerais and holds a Master's degree in Organizational Leadership from Azusa Pacific University, USA. Besides having an extensive experience in the public and private sectors, Costa has great expertise in international affairs. Throughout his career, he has worked in areas such as new business development, marketing and strategic planning, organizational leadership, international relations and business promotion.
Between 2000 and 2002, Costa was business manager of AES Corporation. From 2006 to 2011, he worked at Apex-Brazil, where he held three positions. He began as project manager, later worked as coordinator of Apex International, and then reached the post of business manager-general (deputy director). Costa was responsible for developing export strategies to Latin America and the Caribbean, the structuring and management of Apex International and the restructuring of Apex-Brazil offices abroad. He led the Agency's initiatives for the promotion of exports, which resulted in over 800 actions per year in more than 100 countries.
In 2011 Sergio Costa joined Investe São Paulo as the Managing Director, in charge of Business Development and Institutional Relations, having as main objectives attracting new businesses to the state of São Paulo, promoting the image of the State in Brazil and abroad, fostering institutional relations with domestic and international companies and organizations, and coordinating actions and strategies of the Agency to ensure a high-level performance.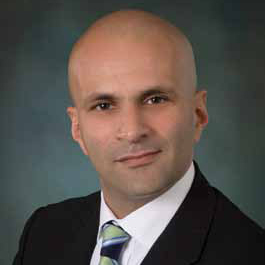 Rustom Desai, MBA '95
Director Commercial Operations, Precision Glass Solutions | Corning Inc.
Rustom Desai is currently director, commercial operations, Precision Glass Solutions. Precision Glass Solutions was formed to establish Corning as a leading glass-based solutions player in the consumer electronics, Internet of Things and semiconductor industries. He is responsible for leading all commercial aspects of this newly formed business- including product line management, sales, customer service, application engineering, strategy analysis, and marketing communications. In his first 9 months in this role, Rustom has built a worldwide team, led the acquisition of critical customers, and set the business up for substantial growth.
Prior to this, Rustom was managing director Corning India and Optical Communications Operations. In this role, he was responsible for building the Optical Communications' presence in this emerging market. This included leadership responsibility for the build and start-up of Corning's first $100M optical fiber plant in India and establishment of a growing and committed customer base across the Optical Communications portfolio. He was an influential voice both for Corning and for other US companies manufacturing in India-Rustom was on the National Executive Board of AMCHAM India (chaired the Manufacturing Committee), and on the Broadband Committee for CII.
Rustom joined Corning in 1995 and has held general management, commercial, M&A and business development positions during this period. He has lived and worked in the United States, China, Taiwan, and India. He has a master's degree in business administration from Cornell University and a bachelor's degree in mechanical engineering from Delhi College of Engineering.
Rustom is an independent director on the board of NRB Bearings, on the advisory board of the Emerging Markets Institute, S.C. Johnson College of Business, Cornell University.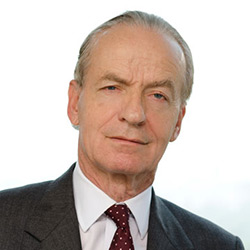 Timothy Heyman
President | Franklin Templeton Asset Management Mexico
From 1997, Mr. Heyman developed Heyman y Asociados SC as a leading investment manager in Mexico, managing pension, endowment, and insurance funds for Mexican and multinational companies and educational, environmental, healthcare and other non-profit institutions.
Prior to founding Heyman y Asociados, Mr. Heyman was President of ING Baring Grupo Financiero (México), S.A. de C.V., and of Baring, S.A. de C.V. Casa de Bolsa, the first-ever foreign brokerage in Mexico. He was named Emerging Markets All-Star by Global Finance, and selected first place for Mexican economic, financial and stock market research by Institutional Investor for three successive years. He has been a member of the Board and the Listing and Index Committees of the Stock Exchange, and President of the Research Committee of the Mexican Brokerage Houses' Association, and President of the Economic Studies Committee of the Mexican Institute of Finance Executives (IMEF).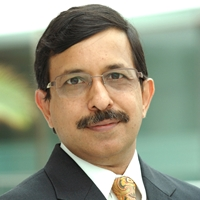 Dharmakirti Joshi
Chief Economist | CRISIL
Dharmakirti Joshi is the Chief Economist at CRISIL limited- An S&P Global Company. Mr. Joshi has spent 29 years in economic research and consultancy. He spent 11 years at the National Council of Applied Economic Research before moving on to the Central Electricity Regulatory Commission, New Delhi, and then CRISIL. He often gets invited to pre-monetary policy meetings chaired by the Governor of Indian Central Bank and participates in discussion on macro issues at NITI Aayog. He is member of Economic Policy Group of Confederation of Indian Industry and Indian Merchant Chamber.
Mr. Joshi holds a Masters' degree in Economics, has attended program on Macroeconomic Policy and Management at Harvard University and was a visiting scholar to Economic Research Unit of University of Pennsylvania.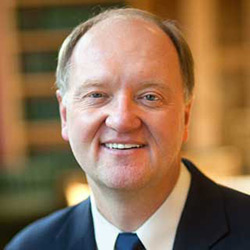 Andrew Karolyi
Deputy Dean and Dean of Academic Affairs | SC Johnson College of Business
Professor Karolyi is an internationally-known scholar in the area of investment management, with a specialization in the study of international financial markets. He has published extensively in journals in finance and economics, including the Journal of Finance, Journal of Financial Economics and Review of Financial Studies, and has published several books and monographs. His research has been covered extensively in print and electronic media, including The Wall Street Journal, Financial Times, The Economist, Time, New York Times, Washington Post, Forbes, BusinessWeek, and CNBC.
Karolyi currently serves as executive editor of the Review of Financial Studies, one of the top-tier journals in finance. He is and has also served as an associate editor for a variety of journals, including the Journal of Finance, Journal of Financial Economics, Journal of Empirical Finance, Journal of Banking and Finance, Review of Finance and the Pacific Basin Finance Journal. He is a recipient of the Fama/DFA Prize for Capital Markets and Asset Pricing (2005), the William F. Sharpe Award for Scholarship in Finance (2001), the Journal of Empirical Finance's Biennial Best Paper Prize (2006), the Fisher College of Business' Pace Setter Awards for Excellence in Research and Graduate Teaching and Johnson's Prize for Excellence in Research in 2010.
He joined Johnson in 2009, after teaching for 19 years at the Fisher College of Business of The Ohio State University. He leads various executive education programs in the U.S., Canada, Europe, and Asia, and is actively involved in consulting with corporations, banks, investment firms, stock exchanges, and law firms. He currently chairs the board of trustees and is past president of the Financial Management Association International and has served as a director of the American Finance Association.
Karolyi received his BA (Honors) in economics from McGill University in 1983 and worked at the Bank of Canada for several years in its research department. He subsequently earned his MBA and PhD degrees in finance at the Graduate School of Business of the University of Chicago.Professor Karolyi is an internationally-known scholar in the area of investment management, with a specialization in the study of international financial markets. He has published extensively in journals in finance and economics, including the Journal of Finance, Journal of Financial Economics and Review of Financial Studies, and has published several books and monographs. His research has been covered extensively in print and electronic media, including The Wall Street Journal, Financial Times, The Economist, Time, New York Times, Washington Post, Forbes, BusinessWeek, and CNBC.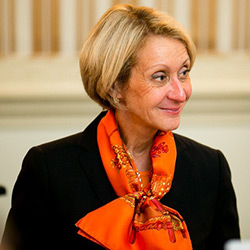 Ragnhild Melzi, MBA '80
Vice President, Public Policy Programs and Corporate Relations | AS/COA
Ragnhild Melzi is Americas Society/Council of the Americas' vice president of Public Policy Programs and Corporate Relations. She provides leadership for the organizations' international programming, which attracts top government officials, global business leaders, and prominent policy analysts to confront matters of critical hemispheric importance at discussions that take place across the Americas. Randy has extensive experience in Latin American corporate finance and wealth management. At MHT/Chemical/Chase/JPMorgan she originated leveraged finance transactions for private equity sponsors; led large syndicated loans and bond offerings for corporations, banks, and government agencies in Mexico, Colombia, Chile, and Argentina; and worked on corporate restructurings. Randy also managed the private banking group at Banco Continental de Panama (now Banco General), and worked in the private banking divisions of Citibank, HSBC, and JPMorgan. She holds an MBA and a BA from Cornell University and a Maitrise en Administration et Gestion from the Universite Catholique de Louvain. Born in Peru, she grew up in the Panama Canal Zone. Randy is a native speaker of English and Spanish, and is fluent in French.
Anne Miroux
Faculty Fellow | Emerging Market Institute, Johnson Graduate School of Management
Anne Miroux is Faculty Fellow at the Emerging Market Institute, Johnson School of Business at Cornell University. She has over thirty years of experience in international trade and finance. She began her career in the United Nations Centre on Transnational Corporations in New-York where she was involved in the negotiations on the UN Code of Conduct on Transnational Corporations. In the mid-1980s she joined the United Nations Conference on Trade and Development (UNCTAD) where she specialized in particular on issues related to developing country debt, foreign direct investment and transnational corporations, and technology and innovation policies. For several years she led the organization's work on Foreign Direct Investment (FDI) statistics and directed the World Investment Reports (WIR), the United Nations flagship report on FDI and transnational corporations. She served as the Editor of the UN Transnational Corporations Journal. She published a number of papers and articles and led research projects and technical assistance activities in developing countries on debt, FDI and development.
Until late 2015 Anne Miroux was the Director of the Division on Technology and Logistics in UNCTAD, in charge of the organization's work on technology and trade logistics. She was the Head of the Secretariat of the United Nations Commission on Science and Technology for Development (CSTD).
She is a member of the Advisory Board of the Technology and Management Center of the Department of International Development at Oxford University. She is also a member of the Board of NetExplo.
Anne Miroux has an MBA from HEC – Ecole des Hautes Etudes Commerciales (Jouy-en-Josas, France) and a diploma from IEP (Institut d'Etudes Politiques – Paris). She holds a PHD in Economics from University of Paris I – Sorbonne.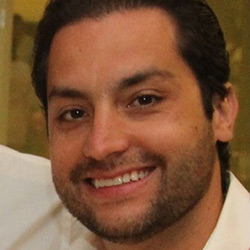 Geraldo Moura, MBA `08
Advisor | Grupo Plantar S.A
Geraldo is from a family of entrepreneurs as his father founded in 1967 a leading company that invests in large-scale, high quality timberland assets, sustainable charcoal-based pig iron production and forestry services in Brazil.
He held several key positions in his family business, Plantar SA. During this time he participated in the development and implementation of the 1st Brazilian (and the 5th in the world) Greenhouse Gases Emission Reduction Project jointly with The World Bank. Geraldo also helped structure the world's 1st financial operation involving carbon credits originating from emissions reductions as collateral.
Geraldo also worked for Brookfield Asset Management (BAM) in New York City as an Associate in its Private Funds Division, conducting market, financial and pro-forma analysis for acquisition, due diligence of investment transactions in infrastructure and real estate investments.
Returning to to the family business, Geraldo led a timberland company called "Aflopar SA", from its inception, through investment management, timberland operations, and sale to one the world's largest timberland investment groups.
Geraldo also invests in promising Brazilian industries such as retail, biotech and education.
He acted as a member of the Brazilian delegation in a United Nations Conference on Climate Change held in India in 2002. He co-authored the chapter "Sustainable Development – The Kyoto Protocol and The Plantar Project" in the book "Sustainability Brazil" – published in 2006.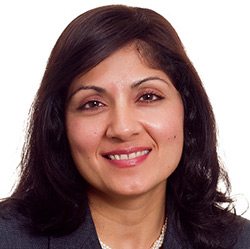 Vinika Rao
Executive Director, Emerging Markets Institute | INSEAD
Vinika Rao is the Executive Director of the INSEAD Emerging Markets Institute. After completing her MBA from IIM, Bangalore, Vinika started her career with a multinational bank in India, went on to become General Manager of an American Asian JV in the field of industrial chemicals and later became the Managing Director of a real estate company in Indonesia. She co-founded a boutique advisory firm in Singapore before making a serendipitous transition to education. She taught business strategy to MBAs & Executives, headed INSEAD's career development center in Asia, and then moved to develop the INSEAD Emerging Markets Institute. Prior to joining INSEAD, she was Associate Professor of Strategy at the S.P. Jain Center of Management, Singapore.
Vinika's research interests are gender parity in corporate leadership, millennials and inter-generational influences on the workplace, and emerging markets strategy. She is passionate about supporting women managers to make the most fulfilling work-life decisions. She is currently pursuing a DBA at the Singapore Management University.
You can follow Vinika on Twitter at @VinikaDRao or connect with her on Linked in at https://www.linkedin.com/in/vinikarao/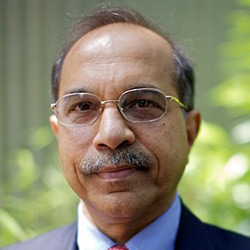 Ravi Ramamurti
Director, Center for Emerging Markets and Distinguished Professor | Northeastern University
Professor Ramamurti founded and directs the Center for Emerging Markets. His research and consulting focuses on corporate strategy and business-government relations in emerging economies. He is currently researching the internationalization strategies of multinationals from Emerging Markets. He teaches courses on the global business environment and global strategy. Industry & Academic Experience Besides Northeastern University, Professor Ramamurti has been a visiting professor at Harvard Business School in the Business-Government-and-Competition Area (1986-1988), MIT's Sloan School in the Strategy and International Management group (1998-2000), IMD-Switzerland (1999-2008), and the Wharton School, U. of Pennsylvania, in the Management Department (2006-07). Ramamurti founded and heads NU's Center for Emerging Markets since 2007.
Prior to joining the College of Business Administration in 1981, Professor Ramamurti served as a consultant to the Planning Commission of the Government of India and as executive assistant to the CEO of a large engineering company. He also served as a senior adviser to the United Nations in South Korea and Bangladesh. In addition, Professor Ramamurti has served as a consultant to firms or governments in Argentina, Bangladesh, Bolivia, Ecuador, Egypt, India, Indonesia, Malaysia, Mexico, Nicaragua, Saudi Arabia, and South Korea. He has also advised international agencies, among them the World Bank, United Nations, US Information Agency, UNCTAD, and the US Agency for International Development. He has also been a consultant to several public and private firms in the US and in emerging economies. He was Programme Advisor to The Economist on the Economist Education offering.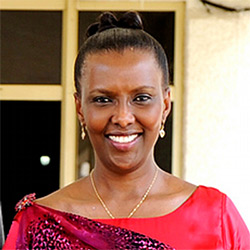 Valentine Rugwabiza
Ambassador of Rwanda | United Nations
Valentine Sendanyoye Rugwabiza currently occupies the post of Deputy Director-General of the World Trade Organization. In this role, which she took up in October 2005, Mrs. Sendanyoye Rugwabiza's responsibility covers development issues and policies generally; trade policy review; trade facilitation; and training and technical cooperation. She is also responsible for the WTO work programme on Aid for Trade.
Valentine Sendanyoye Rugwabiza has extensive work experience in senior government and private sector positions. Prior to her current post, she served for three years simultaneously as Rwanda's Permanent Representative to the UN in Geneva, Head of Delegation to the WTO and Ambassador Extraordinary and Plenipotentiary to Switzerland.
Prior to this assignment she was adviser at the Council of Economic and Social Affairs in the Office of the Rwandan President in Kigali.
Mrs. Sendanyoye Rugwabiza managed her own company which she had established upon her return to Rwanda after the 1994 genocide. Previously she had worked as a senior manager with a major Swiss multinational company, first as head of its commercial development and marketing operations for Central Africa, based in Yaoundé, Cameroon, and then as its regional manager for Central and West Africa, based in Abidjan, Côte d'Ivoire.
Valentine Sendanyoye Rugwabiza is a founding member of the Rwandese Private Sector Federation, the Rwanda Women Entrepreneurs' Organization and the Rwandese Women Leaders' Caucus.
During her tenure as Rwanda's Ambassador, she was Coordinator of the African Group in the WTO and was one of the two Ambassadors representing the LDCs in the Integrated Framework Working Group. She initiated the Integrated Framework in Rwanda.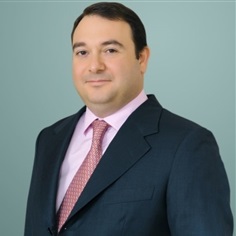 Demir Sabanci, MBA ' 99
President and Chairman | Sedes Holdings A. S.
Demir Sabanci started his business career in Japan at Toyota City in 1993 working in various executive positions at Mitsui & Co. and Toyota Motor Corporation. Following this, he filled similar roles at Toyota Motor Sales in the United States. In 1996, he joined Sabanci Holding as a Board Member and three years later, founded Teknosa, a pioneer electronics retail chain in Turkey. Between 1999-2004, Mr. Sabanci worked in multiple executive positions in Sabanci Holdings and also served as the President of the Retail Strategic Business Unit, overseeing Carrefoursa, Diasa, and Teknosa. Between 2000 and 2004, he acted as the founding shareholder and first General Manager and Chairman of Teknosa.
In 2002, he founded Sedes Holding AS and currently serves as the President and Chairman of the Board of Directors. He is also is a founding shareholder and Board Member of Odesa, Döysa VIP Aviation, and Gratis.
Along with his business career, Mr. Sabanci is an active philanthropist, contributing both time and resources to organizations such as the Turkish Health & Education Foundation (SEV) and Cornell University's Johnson Business School. He holds a double major in Economics and International Relations from Boston University and two MBA degrees, one from Cornell University's Johnson Graduate School of Management and the other from Carnegie Mellon University.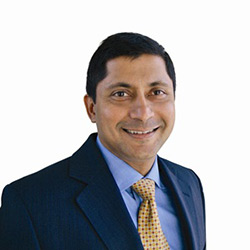 Conrad Saldanha
Managing Director | Neuberger Berman
Conrad A. Saldanha, CFA, is Managing Director at Neuberger Berman.. Conrad is a Portfolio Manager for the Global Equity team and is responsible for Emerging Market equities. Prior to joining the firm, he held several positions at GE Asset Management, Inc., most recently, vice president and co-portfolio manager on the Global Emerging Markets product, as well as the portfolio manager for the Indian Equity strategy. Previous positions include vice president and portfolio manager for International and European equities, analyst for International, European and Emerging equities. Conrad began his career at GE Capital's Financial Management Program. He earned a B.Com from St. Xavier's College, Calcutta, an MBA from Virginia Polytechnic Institute and has also been awarded the Chartered Financial Analyst designation.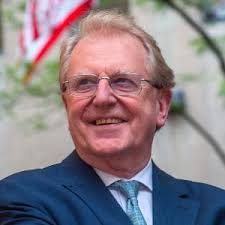 Georges Ugeux
Chairman & CEO | Galileo Global Advisors
Georges Ugeux is the founder of Galileo Global Advisors, which offers CEOs, boards of directors and governments independent advice on international business development, mergers and acquisitions, and capital raising. The firm specializes in cross-border transactions to and from emerging markets. Prior to founding Galileo, Ugeux was group executive vice president of International & Research at the New York Stock Exchange, where he built and managed the exchange's international group.
Ugeux, a dual American and Belgian national, began his career at Société Générale de Banque, the leading Belgian bank, where he became general manager of the investment banking and trust division. He was the managing director of Morgan Stanley's mergers and acquisitions department in London, as well as the group finance director at Société Générale de Belgique, the leading Belgian diversified industrial and financial conglomerate. In addition, Ugeux was the president and managing director of Kidder, Peabody Europe while serving as a member of the management committee and the board of directors of Kidder, Peabody, Inc. He was in charge of the firm's global origination efforts, and was also a member of the European Corporate Executive Council of General Electric Inc.
He served as a special advisor of the Program on International Financial Systems of Harvard Law School. He is a U.S. FINRA registered representative with Series 24 and Series 62 licenses. Ugeux is honorary chairman of the Belgian American Chamber of Commerce and of the Catholic University of Louvain Foundation. He is a director of Amoeba Capital, British American Business, Inc., and the French-American Chamber of Commerce. Ugeux sits on the international advisory board of the Vlerick Leuven Gent Management School and Oxford Analytica. He is officer of the Order of Leopold.