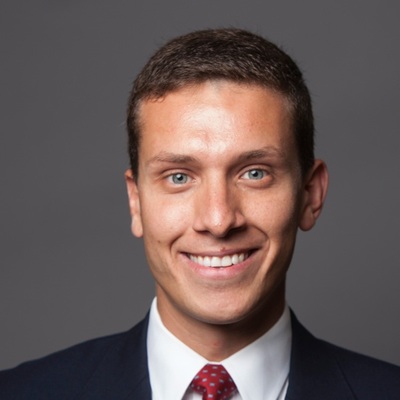 Faculty Area
Interdisciplinary Theme
Faculty Expertise
Entrepreneurship and Innovation
Contact
Samuel Curtis Johnson Graduate School of Management
Website
Biography
Nick Nickitas is the Founder of Rosie, the most trusted, locally focused ecommerce company. Rosie partners with leading local grocers and their wholesalers to provide customers with same-day delivery or in-store pickup options, helping shoppers discover products from their favorite local stores.

In September 2022, Rosie was acquired by Instacart. Nick now leads Instacart's business strategy and technology development for local independent grocers, as the company continues to build best-in-class e-commerce and fulfillment solutions for this critical segment of the grocery industry.

He is currently a Visiting Lecturer at Cornell and an Adjunct Lecturer at Lehigh University, teaching entrepreneurship and strategy to graduate and undergraduate students.
Recent Courses
AEM 3249 - Entrepreneurial Marketing and Strategy
NBA 5380 - The Business Idea Factory
Academic Degrees
MBA Cornell University, 2014
BA Lehigh University, 2007