Partnerships & Resources
Johnson partners with several organizations and foundations to expand opportunities for diverse MBA students.
You've probably heard about Johnson's tight-knit community—a place where you'll build meaningful relationships, find a culture of acceptance, and meet colleagues who've had similar (and different) experiences. That community, in combination with access to nationally recognized organizations, gives Johnson MBAs additional resources that will help maximize their impact on business and society.
These partnerships offer our diverse MBAs varying levels of support, from professional coaching and special off-campus events to merit-based scholarships and career forums. We're proud to work with these groups to facilitate and strengthen connections among underrepresented minorities, women, veterans, and the LGBTQ community.
The Consortium for Graduate Study in Management

Consortium members benefit from:
A pre-MBA orientation program and career forum
Access to a network of 75 corporate partners and more than 9,000 Consortium alumni
Your Consortium "family" at Johnson—special events, study groups, career support, and more
Johnson joined The Consortium for Graduate Study in Management nearly 10 years ago and continues to support its mission of enhancing diversity and inclusion in global business education and leadership. Consortium member schools, like Johnson, aim to reduce the significant underrepresentation of African Americans, Hispanic Americans, and Native Americans among their enrollment and, therefore, among the global business landscape.
Candidates who apply for admission and are accepted through The Consortium will join an extensive network of diverse students and alumni from the Consortium's 19 member schools. Some candidates may be selected to receive the Consortium Fellowship. These students will receive a full-tuition, merit-based fellowship.
Any U.S. citizen or permanent resident who can demonstrate a commitment to The Consortium's mission may apply for admission using The Consortium's common application.
Read more: The Consortium: You can choose your family
"We support one another through practicing pitches, mock interviews or cases, study sessions, and most importantly… words of encouragement! We are ready to be the future business leaders across many functions and industries. Small but mighty comes to mind when thinking about my Consortium family."

Earl Roach III, MBA '19, Consortium Fellow
Forté
Women who are Forté Fellows benefit from: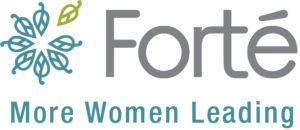 Participation in the Forté MBA Women's Leadership Conference
Inclusion in the Forté resume book distributed to sponsor companies
Special invitations for job openings and leadership opportunities
All women enrolled at Johnson receive an annual Forté membership, giving them access to a network of leading companies and colleagues who work together to launch women into fulfilling, significant careers. Forté membership allows women to participate in its Financial Services FAST Track, the annual Women's Leadership Conference, webinars, and networking and community events. Cornell University also participates in Forté's pre-MBA and undergraduate programming including Forté MBALaunch and Forté Rising Stars—in fact, we have a highly engaged undergraduate chapter called Forté Campus at Cornell. In 2018, Johnson became a sponsor school for Forte MBAExplore—a half-day program aimed at women who are just beginning their MBA exploration or those who aren't sure if an MBA is right for them. MBAExplore is designed as a precursor to a Forté Forum or the 10-month MBALaunch program.
Johnson's partnership with Forté allows a number of women MBAs to become Forté Fellows. The Forté Fellowship offers financial support to women MBA candidates who exhibit leadership in academics, community, and creativity and demonstrate a commitment to women and girls through personal mentorship or community involvement. These women comprise a strong network of support and mentorship that extends from current fellows to alumnae. Our Forté Fellows are dedicated leaders who are working to advance businesswomen and who actively participate in women's programming, such as the Women's Management Council, the Johnson Women in Technology conference, and the annual Johnson Women in Business (JWiB) event.
The MBA admissions committee decides who will receive Forté Fellowships—no separate application is needed.
"The Forté community at Johnson had such an outstanding impact on my experience. It allowed me to find a cohort of women who share my passion of positively impacting Johnson, Cornell, and the business world. Through Forté, I was able to find support in terms of academics, careers, and everyday life, while also helping other women."

Hillary Stark, Two-Year MBA '18, Forté Fellow
Management Leadership for Tomorrow (MLT)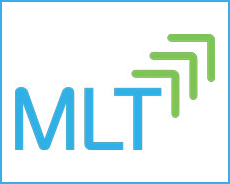 MLT opportunities include:
MBA Prep and Professional Development programs
One-on-one application or career coaching with MLT mentors
Access to a community of peers and 7,000+ MLT alumni, corporate partners, and executives
Johnson partners with Management Leadership for Tomorrow (MLT) to offer coaching and connections for African American, Latino/a, and Native American MBA candidates before they begin their MBA journeys. MLT's 10-month MBA Prep program connects prospects with an MLT coach to help prepare a stronger MBA application. You'll have access to MBA admissions officers, attend seminars, and receive GMAT guidance and support.
If you've been accepted to Johnson's Two-Year MBA program, you're eligible for MLT's MBA Professional Development program. This 12-month, pre-MBA program will help you hit the ground running with coaching, access to top employers, and the chance to interview for internships three months before beginning your MBA curriculum.
Before you start your MBA, apply for MLT's MBA Prep or MBA Professional Development program directly with Management Leadership for Tomorrow.
"MLT's Professional Development (PD) program gave me the support I needed to polish up my profile for recruiting. I worked with my coach and my cohort to build my story, and even prepare for technical questions for early stage interviews. PD also gave me early touch points with recruiters at some of the companies I wanted to work in."

Steven Martinez, Two-Year MBA '18, MBA Professional Development program participant
"MLT opened my eyes to all of the various MBA programs and helped me meet like-minded people. I never thought an Ivy League degree was possible for me until MLT gave me the confidence, knowledge, and connections. I also have made lifelong friends, some of whom are working with me full time in my next role!"

Sydney Starke, Two-Year MBA '18, MBA Prep program participant
Reaching Out MBA (ROMBA)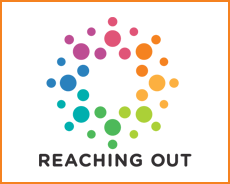 ROMBA LGBTQ Fellowship benefits include:
Mentorship from ROMBA community and alumni
Lifetime Reaching Out membership with access to job boards and networking opportunities
An expenses paid leadership development retreat with your fellowship cohort
Reaching Out MBA, though its programming and annual conference, aims to educate, inspire, and enable LGBTQ MBAs and the graduate community as they become leaders in their careers and society. ROMBA's resources—available to all LGBTQ MBAs and their allies—include career preparation and guidance, conferences, and treks to help students find environments that are right for them.
Each year Johnson partners with ROMBA to award up to two Reaching Out MBA Fellowships of, at minimum, $10,000. Fellows serve as ambassadors to the LGBTQ community on campus, help admissions teams identify future fellowship candidates, and take leadership roles for on- and off-campus ROMBA events.
The MBA admissions committee decides who will receive ROMBA Fellowships—no separate application is needed.
Read more: Johnson's LGBT community: Genuine, engaged, valued
"I found the courage to be proud and vocal after finding support at the annual ROMBA conference. LGBT alumni from MBA programs proved to me that I could be successful in my career and authentic at the same time."

Brian Tsui, Two-Year MBA '19, ROMBA Fellow
Toigo Foundation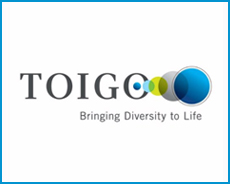 Students eligible for a Toigo Fellowship must:
Identify as an underrepresented minority
Be accepted into a Two-Year MBA program
Plan to pursue a career in finance
The Robert Toigo Foundation aims to advance the careers and leadership potential of underrepresented talent by creating opportunities for inclusion from the classroom to the boardroom. As education is a central part of Tiogo's mission, the foundation awards fellowships to incoming MBAs who meet the criteria outlined above.
Since 1994, Johnson has welcomed Toigo Fellows who attend training sessions and receive leadership development resources, access to more than 1,300 minority MBA graduates working in finance, and a partial merit award. Combined with Johnson's close community, Toigo Fellow alumni, and powerhouse finance faculty, fellows will graduate with the tools and support system needed to excel in the finance industry.
Accepted MBA students can apply for the Toigo MBA program here.
Read more: Toigo Fellows complement Johnson's strengths in finance and diversity
" Toigo has a multiplier effect. Not only do you have access to your own business school's network and resources, but you also have access to the networks all over the country where the foundation has fellows and alumni."

Peter Ferrara, Two-Year MBA '19, Toigo Fellow
U. S. Department of Veterans Affairs' Yellow Ribbon Program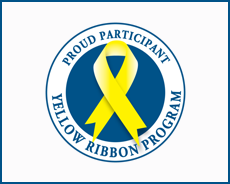 Cornell University and Johnson continue to participate in the Yellow Ribbon Program, which covers costs that are unmet by the Post-9/11 GI Bill. In partnership with the U.S. Department of Veterans Affairs, Johnson awards a select number of veterans each year with financial support that is then matched by the VA, doubling the benefit. To be eligible for the Yellow Ribbon Program benefits, you must be eligible for the maximum benefit rate under the Post-9/11 GI Bill and you must not be on active duty or a spouse using transferred entitlement.
Military MBA named Johnson among its "Group 1, High MBA School Ranking" for being committed to reducing costs for veterans as well as having high academic ratings. In addition to supporting our veterans financially, we also provide resources for social and intellectual growth. Johnson's Association of Veterans is a great student-led initiative.
Learn more about the Yellow Ribbon Program here.
"The sense of camaraderie and willingness to support each other here is a unique feature of the program and the experiences we bring are highly valued in all aspects of the Johnson curriculum. When making your decision on where you want to attend, I'd recommend reaching out to those programs' veterans. You can tell a lot about the culture by speaking to current students. That's what I did, and ultimately why I chose Johnson."

Shawn Driver, Two-Year MBA '19, U.S. Army, Yellow Ribbon Recipient