Upstate Owners Forum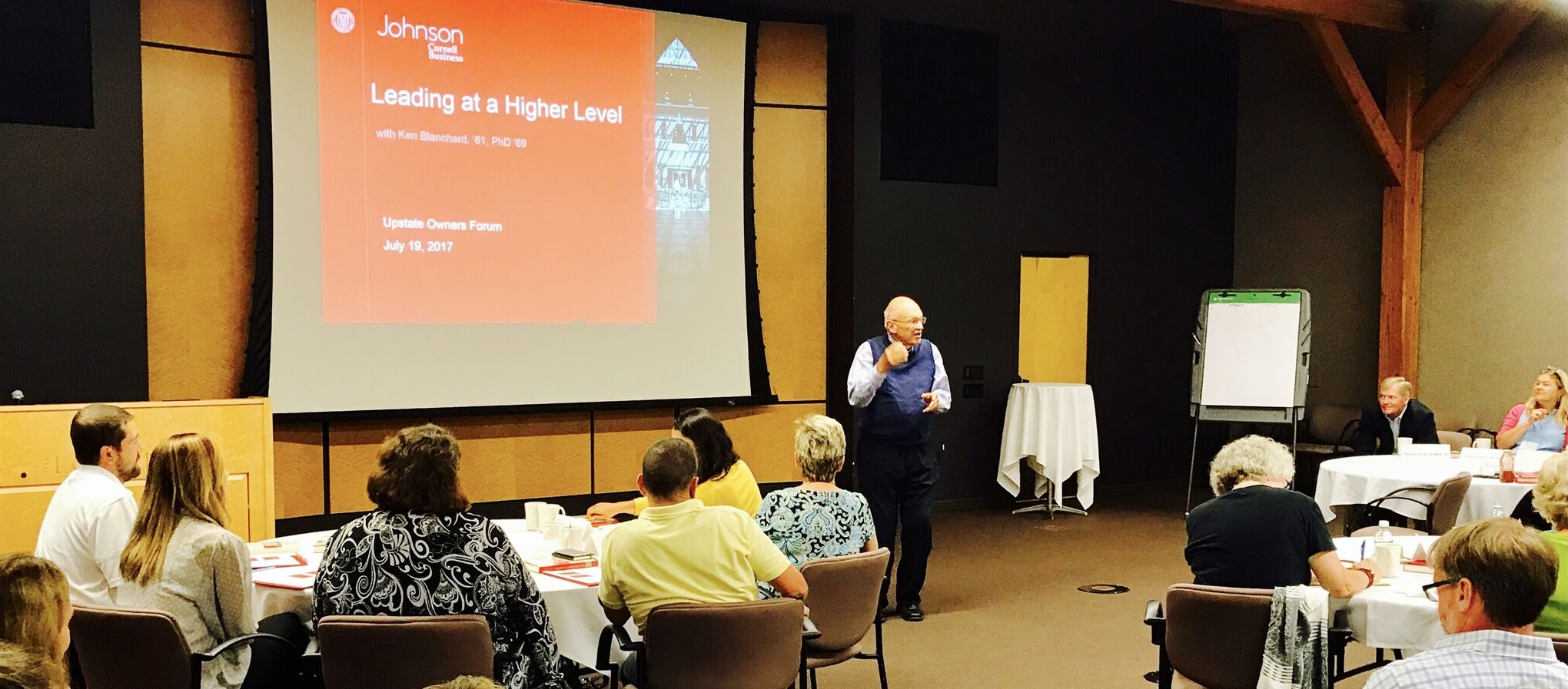 Family businesses face unique challenges, as well as opportunities. The Upstate Owners Forum aims to foster dialog, learning, and growth to address and understand the many unique and complex challenges that family businesses face. The Upstate Owners Forum is reserved for owners and members of family businesses only. This series seeks to connect owners from family and privately held enterprises to educate, network and inform.
Each forum will focus on specific ownership and family topics; such as leadership, strategy, succession, and family dynamics. As these forums are private and confidential gatherings of only your family business peers, they will be free from solicitation or outside interests.
What is a forum?
Private and confidential
Invited and qualified participants only
A safe place for question and inquiry
Peers sharing experiences with peers
Intimate, diverse and innovative
What a forum is not?
A place to sell your product or service
A setting to brag about your accomplishments
An arena to air your dirty laundry
---
2019 Upstate Owners Forum Schedule
The Role of Business in the Thriving of the Human Spirit
Guest speaker: Fred Keller '66 with Andrew ' 10 & Tom Brady
Date: Thursday, May 2
Location: Welch Allyn Lodge, 4355 State St, Skaneateles Falls, NY 13153
About the speakers
Fred Keller '66 is the Founder and Chair of Cascade Engineering, which he started in Grand Rapids, Michigan in 1973 and is now run by his daughter Christina Keller. With a belief that you can have a successful business and still treat employees with dignity and respect. Fred believes that business has the unique opportunity to complement its efforts on financial performance with important work in the social and environmental arenas. He has emphasized the key role business can play in building financial, social and ecological capital, often through partnerships with government and community agencies. His innovative management approach and work in advancing sustainability are featured regularly in business and industry publications.
Andrew Brady '10 currently works with his father Tom at XLR8 in Rochester, NY. In addition their work with their own family business they are the co-founders of the Greater Rochester Chapter of Conscious Capitalism where they endeavor to focus on the potential of businesses to make a positive impact on the world and to "create financial, intellectual, social, cultural, emotional, spiritual, physical and ecological wealth for all their stakeholders" according to the Conscious Capital Credo.
---
Fathers and Mothers, Daughters and Sons: Connection and Communication Across Generations
Guest speaker: John and Nick Engels
Date: Friday, June 21
Location: Welch Allyn Lodge, 4355 State St, Skaneateles Falls, NY 13153
About the forum
In family businesses, conversations between generations often focus on the nuts and bolts of everyday management and the strategic direction of the business. Conversations about relationships easily get bypassed, e.g.:
What frequency and kind of communication do we want with each other?
How might self-accountability increase in family and non-family relationships?
What issues do we tend to avoid because of discomfort?
Which family patterns contribute to or impede progress?
How do we work through conflict?
How do we stay in tune with what the other thinks about, wants and fears?
As long-time leadership teachers and coaches, John and Nick Engels have worked with hundreds of family business founders and next-generation leaders to strengthen communication, deepen understanding and make decisions that advantage both the business and the family.
More importantly, they have engaged with each other as a father-son team to face tension points, acknowledge mistakes, confront difficult issues and build greater clarity, courage, and accountability in their relationship.
Based on Bowen Family Systems Theory, and their own extensive experience working with family businesses, John and Nick will present three impactful strategies for strengthening communication between the generations, and engage attendees in practical improvement opportunities within their own families.