Daniel J. Mansoor '79, MBA '80, GiveNext
Taking the pain out of giving
---
Taking the pain out of giving
by Irene Kim
---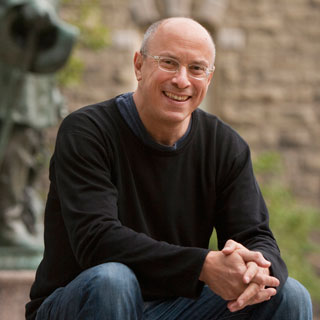 Ever wonder how much of your charitable donation ends up paying for all those dinnertime solicitation calls and mailers with "free" address labels?
Launched this spring by Daniel Mansoor, GiveNext is a website that centralizes donors' giving and charities' solicitation efforts. Donors enter the names of their charities and track their giving activity. Nonprofits invite donors via the site, streamlining their fundraising efforts.
Mansoor got the idea for GiveNext from his experience leading fundraising for Johnson in the 1980s. He noticed a consistent year-to-year pattern: More than 60 percent of alumni gave annually, but only 30 percent had given in the most recent year. This is because people think they give more often than they do, and pledge forms are an inefficient way to give, says Mansoor. "It makes no sense that nearly four billion pieces of solicitation mail each year simply serve to put a pledge form in your lap."
With GiveNext, "When I get a solicitation from Johnson, I'll pull out my phone, see if I've given this year, type in an amount, and hit 'submit,'" he explains.
Mansoor credits his Johnson experience with deepening his knowledge of both philanthropy and business and is impressed with the Cornell network. He recounts reading a recent blog by a strategist for a national foundation. Mansoor e-mailed the author, a Cornellian. "Two weeks later, I was discussing face-to-face with him how GiveNext might serve the goals of the grant-making community," says Mansoor. "I am constantly reminded how powerful and supportive the Cornell network is."