In an effort to provide a safe, equitable, and positive experience for both students and our corporate partners, the Johnson CMC has made the decision that all recruiting activity for the immediate future will be virtual, until we receive new/additional guidance from Cornell University on the event and visitor policy.
Student travel for interviews – All interviews, including second rounds, should be virtual for the fall and spring semester, so that no student travels for interviews and then has to return to campus. Students should not be placed in the position of potentially violating travel policies that may change day-to-day.
No student or student organization should host an on-campus in-person employer information session in combination with or in lieu of a corporate hosted virtual information session.  Given the student Behavioral Compact, we want to make it easy for students to do the right thing; scheduling and/or hosting an on-campus in-person event is excessive responsibility for students.
We are excited to announce that two Ithaca-based Management Science MBA programs have been classified as STEM-designated programs by the federal government, beginning with the class of 2021. The STEM designation recognizes the emphasis that the residential MBA program places on training students in management science, data analytics, technology, and other similar disciplines integral to contemporary business leadership.
2021-2022 Johnson Recruiting Calendar
Full-Time

Interview Dates

View Candidate Resumes
Invitation/Alternate Lists Due

12:00 PM ET

 

Student Decision Deadline

 

Schedules Are Final
Week 1: 10/14 – 10/15
9/23
9/29
10/4
10/6
Week 2: 10/18 – 10/21
9/30
10/6
10/8
10/13
Week 3: 10/25 – 10/28
10/7
10/13
10/18
10/20
Week 4: 11/1 – 11/4
10/14
10/20
10/25
10/27
 
Internship

Interview Dates

View Candidate Resumes
Invitation/Alternate Lists Due

12:00 PM ET

 

Student Decision Deadline

 

Schedules Are Final
Week IB-1: TBD
TBD
TBD
TBD
TBD
Week IB-2: TBD
TBD
TBD
TBD
TBD
Week 1: 1/6 – 1/7
12/9
12/14
12/16
12/20
Week 2: 1/10 – 1/13
12/16
12/21
1/3
1/5
Week 3: 1/18 – 1/20
1/4
1/7
1/10
1/12
Week 4: 1/24 – 1/27
1/11
1/14
1/18
1/19
Week 5: 1/31 – 2/3
1/14
1/21
1/24
1/26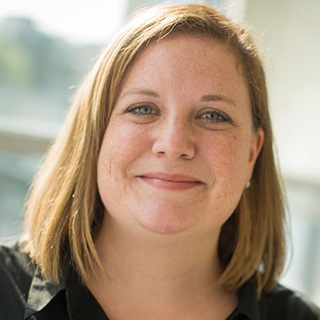 Nancy Murphy
Corporate Account Manager Marketing, Tech, Pharmaceuticals, Consumer Product Goods, Sustainability, Energy, Healthcare
607-255-4785
ncm38@cornell.edu