Nicole Pollaert Witt, MBA '96: Adoption Consultancy
Helping prospective parents navigate the adoption landscape
---
Helping prospective parents navigate the adoption landscape
by Irene Kim
---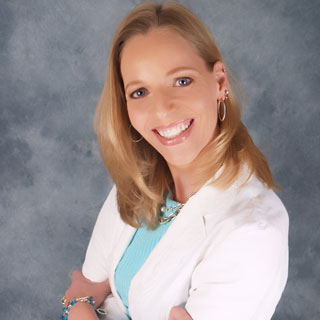 Adopting a baby is typically a costly (upwards of $35,000), lengthy endeavor that can be confusing and sometimes heartbreaking. Prospective parents wonder, "What if birth mothers won't consider me because I'm single or over the age of 35? Which attorneys and agencies can I trust? What if, after I pay for the birth mother's medical expenses and agency fees and ratchet my expectations sky-high, the mother decides to keep the baby?"
Nicole Witt launched the Adoption Consultancy in 2006 to help prospective parents with the challenges of adoption. The firm offers clients different levels of assistance, according to their needs, and boasts not only a robust network of attorneys and agencies, but thorough knowledge of states' adoption regulations (such as whether birth mothers can revoke their decision to place their child for adoption).
Witt herself gained experience with the adoption landscape during her own lengthy battle with infertility. She had become aware of adoption consultants, and began volunteering in the field, eventually becoming an expert. Her first client was a close friend she had known since high school, whom she helped to adopt twin girls.
She moved from corporate executive to entrepreneur gradually, cutting back from her full-time position in brand management and strategic marketing at Eastman Kodak to part-time status. "There are a lot of lingering doubts when you finally make that leap to entrepreneurship," says Witt. "So it was just proving to myself, day after day, that I could do it, and watching the business grow steadily."
In response to the many questions people asked her about starting a business, Witt started blogging and speaking to provide inspiration and actionable tips to other would-be entrepreneurs via a new business concern, Success with Witt.
"My Johnson education gave me the basic information I needed to handle all elements of my business, but — more important — it gave me the confidence to do it," says Witt.