Jennifer Dulski '93, MBA '99: The Dealmap
Easy access to daily deals
---
Easy access to daily deals
by Irene Kim
---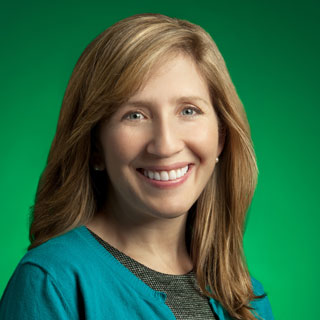 It's great to find a good deal. But it can take hours of looking through coupon and daily deal websites, plus local coupon books and newspapers, before you find something promising in your neighborhood. The Dealmap, a startup cofounded by Jennifer Dulski and recently acquired by Google, cuts through this clutter and saves time by enabling you to find local deals from hundreds of sources all in one place.
Dulski started the business in early 2008 as Center'd, a search and discovery site that used sentiment analysis to surface and summarize detailed insights about local businesses based on what consumers said about them online. But she and her management team changed direction, and the company name, in response to market demand. "The idea for the Dealmap came from years of doing research about what consumers wanted," says Dulski: an easier way to find good deals nearby. The Dealmap included offers from sources including national brands, daily deal websites, local businesses and consumers, and made them available to consumers on its website, mobile apps, and daily emails.
Launching the company just before the global economy crashed made it tough to raise money. "However, we knew that if we could survive the downturn, we had a good chance of success," says Dulski. The company survived, raised money in 2009, and was able to capitalize on the increasing use of GPS-enabled mobile devices and the rise of local daily deal companies.
The Dealmap's valuable content and technology became so appealing to large publishers that Dulski's team built DealExchange, a suite of tools that allows publishers and developers to easily integrate local deals into their products and applications. Within six months of launching DealExchange, they powered over 40 major publishers, including Microsoft and Superpages. In August 2011, Google acquired the Dealmap and integrated it into Google Offers. "The acquisition by Google has allowed our product to reach many more people," says Dulski.Easy access to daily deals