Ashish Gambhir, MBA '09: newBrandAnalytics
---
What's that Buzz?
by Irene Kim
---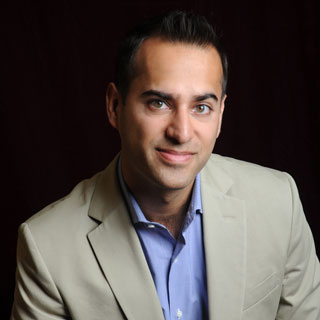 If you've ever kvetched on Facebook about the hotel your company books for its annual meetings, or reviewed the incredible taco place next door, Ashish Gambhir is all ears.
His startup, newBrandAnalytics, harvests customer feedback on businesses in the hospitality industry (also in the works: retailers, casinos, and spas). The company gleans customer feedback from social media and traditional sources (such as guest surveys) and develops proprietary customer satisfaction metrics and insight to help service providers improve operations and revenue.
Gambhir, who had an entrepreneurial bent even before embarking on his MBA, found his calling in the fall of 2007 while chatting with retail and software veterans Neil Kataria and Kam Desai. Kataria and Desai mentioned that the Web was growing in importance as a source of customer feedback. At the time, Gambhir, whose experience was in finance and consulting, was intrigued with the idea of analyzing Web content to help students make more-informed application decisions. They synthesized the two ideas and launched newBrand- Analytics in 2008.
NewBrandAnalytics' focus on the hospitality industry, specifically from an operations perspective, has led to its rapid growth. The company can, for example, turn thousands of unsolicited and unstructured customer comments per month into a "food presentation" score for a restaurant or a "concierge service" score for a group of hotels. "Our technology can identify, read, and catalog every single word of every single credible mention on the Web about a specific store to extract industry-specific performance feedback real time," says Gambhir.
He has found a great source of support in his Johnson classmates throughout the startup process, and tapped into faculty expertise during the company's infancy. "Three members of the Brand Passport program are members of our advisory board; and we have new team members and advisors from the Cornell School of Hotel Administration," adds Gambhir.
Gambhir has helped his company secure over $18m in venture financing to date, including a Series B led by NEA.