Luxury vacations with all the comforts of home — and hotels
InvitedHome is shaking up both the hospitality and homesharing industries by working with homeowners to bring hotel standards to luxury home rentals.
---
by Katie O'Brien '16
---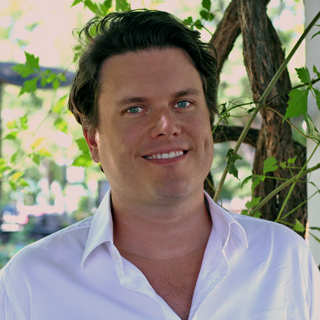 InvitedHome is shaking upboth the hospitality and homesharingindustries by working with homeowners to bring hotelstandards to luxury home rentals.Vacationers can now personalizetheir trip by staying in a beautiful home and still enjoy standardized,high-quality accommodations."When you think about all thedifferent hotel companies, you knowexactly what to expect, whether it'sthe Four Seasons or Motel 6," saysco-founder Henry Parry-Okeden." But with vacation homes, a guest has no idea what they're going toget. We offer a consistently great experience and a brand youcan trust."
Not only are InvitedHome's rentals held to meticulous cleaning and maintenance standards and fully stocked with everything a guest needs; the startup provides 24/7 guest services, "just like ahotel's front desk." InvitedHome manages unique vacation homes inpopular vacation spots in California, Colorado, Florida, and Hawaii.
Parry-Okeden met his co-founders, Tom Feldhusen and MichaelJoseph, when he moved to Boulder, Colo., for his MBA internship atstartup accelerator Techstars. They were using the Techstars programto develop a software startup for homeowners of vacation rentals.In an industry that Parry-Okeden says "hasn't had huge amounts of innovation and change in a long time," he and his co-founders knew they had a great opportunity to offer something new.
Parry-Okeden, who now heads up strategy and growth atInvitedHome, says Johnson gave him the well-rounded business skillsand the confidence to take risks that he needed to launch a successfulstartup. InvitedHome grew a whopping 8,000 percent between 2011and 2015, landing it 28th place on Inc. magazine's list of fastestgrowingprivate companies in the United States and first place in the magazine's Travel & Hospitality section.
"Most entrepreneurs are never satisfied," says Parry-Okeden. "Assoon as you reach one milestone, you're already on to the next. In2011 we were only in Lake Tahoe, and now we're in nine markets."