Blazing a trail in healthcare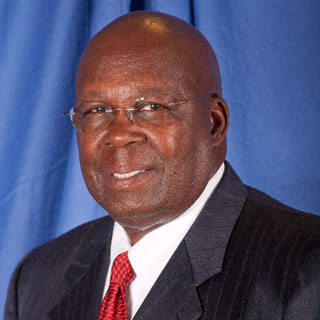 When Percy Allen II joined the University Hospital of Brooklyn as CEO in 1989, the state facility was losing money and struggling with employee morale. Allen immediately set to work, buying state-of-the-art equipment, developing a strong management team, and improving customer satisfaction.
He also reached out in simple ways that spoke volumes: He sent all the hospital's employees cards on their birthdays; randomly selected 12 staff members to have lunch with him each month; and hosted breakfasts for the medical staff and community leaders.
"That all went a long way to improving the relationship and developing their trust," Allen says. "When you get people involved in the process, then they feel they are part of the solution."
Creating an energetic and committed organizational culture by empowering the medical and hospital staff was a key factor in Allen's success in turning around three declining healthcare organizations in New York City and Baltimore. He was recognized for his accomplishments over a 30-year career last year, when he was inducted into Modern Healthcare's Health Care Hall of Fame, and in 2006, when he was inducted into the National Association of Health Services Executives Hall of Fame.
Allen began his career in 1975 as the first African-American hired in an administrative position at Parkview Memorial Hospital in Fort Wayne, Ind., one of the top private hospitals in the country. "At that time, African-Americans were either getting jobs at black hospitals or public hospitals," says Allen, who graduated from Cornell's Sloan Program in Health Administration (then housed in the Graduate School of Business and Public Administration, Johnson's predecessor; the Sloan program is now part of Cornell's College of Human Ecology). "Very few of us were hired at private, not-for-profit hospitals."
After seven years at Parkview, Allen became vice president for administration at Sinai Hospital of Detroit. Three years later, he was appointed to a senior executive position at the New York City Health and Hospital Corporation, the largest municipal healthcare organization in the country.
By 1999, Allen, who lives in Virginia Beach, was ready to retire, but was asked once again to revive a failing hospital, this time at the helm of the Baltimore Bon Secours Health System. Over the next seven years, Allen upgraded the intensive care unit, expanded its emergency department, boosted employee morale, and developed three senior-citizen housing complexes in the neighborhood.
"It changed the image of the hospital," he says. "It became a winner. It made people feel that we had improved the quality of patient care and the quality of life of the community."