Taking on Bollywood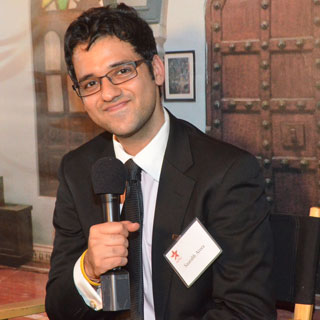 Saurabh Arora had never heard of Star TV USA before a crew member from the entertainment company approached him at New York City's South Street Seaport during an Indian festival last year and asked him to audition for a part in a soap opera.
Star TV USA, a News Corp. subsidiary that produces Indian and Latin American television shows, tried out 5,000 contestants before choosing Arora and a woman at the festival for the final cut. Seven months later, Arora, an assistant finance manager at Pepsi Co. in Purchase, N.Y., was on a plane back to his native country to film the 30-minute show.
Once in Mumbai, the heart of Bollywood, Arora was treated like royalty. "They tried to make me feel special," he says. "They put me up in a five-star hotel and gave me a limo, a personal assistant, a dressing room, and a makeup artist."
His role was to play the part of a disagreeable NRI (Non-Resident Indian) who returns to his homeland to invite his family to his wedding. In India, an NRI is also viewed as a Non-Returning Indian, a stereotype that Arora says felt strange to be portraying.
"Being an NRI not only fits but has been my identity for the last eight years," Arora says. "I do eventually hope to change that and move back to India for good." His current employment visa expires in 2014, he adds, and he will have to leave the U.S. for one year before he can reapply.
In the meantime, his television appearance last spring seems to have launched a new career. In September, he was asked to host an Indian crime series that will be filmed in the U.S., an offer he's still considering. Arora, who took his first film class while at Cornell, will also anchor a talent show that is part of Star TV USA's contest for new actors in New York City.
Whether he leaves the corporate world for acting is unclear, but Arora says he is considering both options for the future. "I will continue to pursue my passion for acting, with no expectation of it making me a millionaire," he says, "but I will give it a decent shot."