Rebuilding Africa one country at a time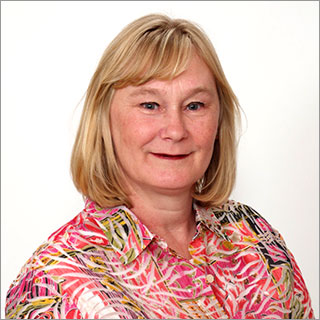 Two days after starting her first job as an MBA graduate at Deloitte, Haskins & Sells, Andy (Margaret) Dennison Dijkerman was sent to Cameroon by the firm's international lending unit to establish an accounting and pricing system for a seed company. Ever since then, her career has been focused on Africa — whether it's transforming state enterprises in Rwanda, studying infrastructure needs in Sierra Leone, or advising a children's publishing company in Kenya.
Dijkerman, a native of Wilmington, Del., traces her interest in Africa to her grade school years spent at an international school in Geneva, Switzerland. "I had a lot of African peers in my classes," she says, "and I was always interested in what it would be like to explore beyond my own country." Her chance came after graduating from Tufts University, when she became a volunteer for Catholic Relief Services in Rwanda and ended up working at the agency in Africa for five more years before enrolling at Johnson.
After 15 years with Deloitte, Dijkerman was working in South Africa, where her husband, Dirk Dijkerman, MS '79, PhD '91, was head of the United States Agency for International Development, when the firm decided to spin off the business unit to which Dijkerman was assigned. In 2004, Dijkerman and five colleagues organized a management buyout of the development consulting business, and she was named CEO of the new company, Emerging Markets Group, based in Washington, D.C. Over the next six years, the company doubled both its revenues and number of employees.
In 2007, EMG attracted a buyout from Cardno, an engineering consulting firm headquartered in Australia. After three years at the merged company, Dijkerman became an independent consultant and now spends her time working with the African Development Bank on rebuilding countries in West Africa, and as a BOP (Base of the Pyramid) investor in Jacaranda Designs Ltd., the Kenyan-based publisher of Young African Express, an African scholastic magazine for youth.
"My 30 years of involvement in the industry have gotten me to a point where people come to me," she says. "If the type of work is interesting and worthwhile, then I take it. If I want to take a month off, I can do that. I like the balance I have now."