Growing Dropbox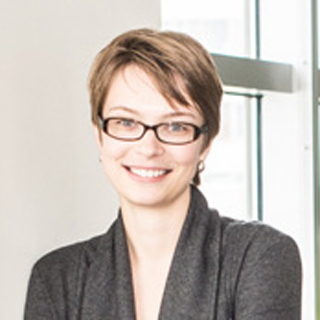 If a startup is a company designed to grow fast, then Dropbox, the online storage firm, still fits the model. Since Olga Narvskaia joined the San Francisco-based company as head of user operations in 2012, the number of employees has spiraled to 1,200 from less than 200.
"The brand is so big and we are such a large company that it's difficult to call it a startup," Narvskaia says. "But it definitely feels like a startup — things are moving so fast, and you are able to accomplish so much."
The rapid growth has meant that the eight-year-old company's internal structure has had to evolve, a challenge that Narvskaia has tackled as the number of Dropbox users has passed the 300-million mark. In her first position, Narvskaia worked with a team of 30, which quickly grew to a network of 100 employees working from offices around the world.
"When teams grow, processes and structures have to change with them," Narvaskaia says. For example, she says Dropbox expanded its tools to allow customers to solve their own technical problems through online discussion boards and assigned employees to areas of specialization to work with customers reaching out for assistance.
Last July, Narvskaia became head of online revenue operations and oversees a new team that is focused on educating and engaging customers, ultimately leading to their staying longer with Dropbox and expanding their use of the product.
Narvskaia joined Dropbox after working in New York and Moscow for the Boston Consulting Group and then for MegaFon, a Russian telecommunications firm. Born in St. Petersburg, Narvskaia says she enjoyed returning to Russia in 2007 while working for BCG and living in Moscow for the first time. "It's my country, so I got to speak the language and eat the food, and my parents were a train ride away," she says.
Five years later, however, she and her husband moved to San Francisco, where Narvskaia had attended college. "It's a second home for me," she says. "I love San Francisco. I wanted to be in the tech industry, and if you want to be in tech industry in the United States, San Francisco is the place to go."