Breathe Deep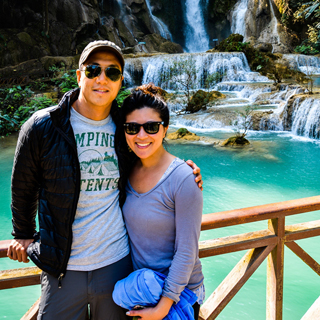 Victoria Chen immediately noticed something was different when she landed at Shanghai Pudong International Airport last December. Though it was nearly 11 p.m. and the food court was closed, the airport smelled like barbeque kebab. After staying in Shanghai for a few days, she saw clouds of smog so thick shrouding the city that buildings in the distance weren't visible.
As 3M Asia Pacific's new product business development manager for the consumer health care and home care divisions in Singapore, Chen had traveled to Shanghai to help facilitate a workshop to accelerate the company's efforts to improve a product increasingly in demand in China — masks and respirators that protect people's lungs from the staggering levels of air pollution in the country.
3M, which invented the disposable respirator for industrial and medical use in 1969, has been selling facial protection devices to meet consumer demand in China for the past two years because of the country's deteriorating air quality. But only 35 percent of residents in major Chinese cities wear respirators, according to 3M research. The company — along with the Chinese government — is trying to educate the public that only regulatory-certified respirators will filter out the microscopic-sized pollutants in the air.
"In Vietnam and China, scraps of material with attractive patterns and colors can be bought for next to nothing from textile factories," Chen says. "The local guy will cut them into squares with two ear loops and sell them as a mask. But it doesn't do anything more than if you were to put your hands over your mouth."
Chen, who grew up in Los Altos, Calif., moved to Singapore after earning her MBA and began working for 3M a few months later. A year and a half ago, Chen took on a project of a different kind when she began helping her husband, Alex Liu, MMH '09, open his new Mexican restaurant, Hombre Cantina, in the city.
Her main passion, however, is travel, and she recently enjoyed visiting Sri Lanka and Laos. "I want to take advantage of the time that we're living in Asia and explore all of its corners while we're here, whether it's a beach vacation or a cultural or outdoor experience," she says.