Blending Social Change with Business Leadership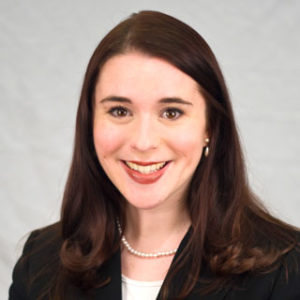 When she isn't working as chief strategist at MK Ellison Advisors in San Francisco, Kate Capossela might be volunteering with a program that teaches entrepreneurship to people with criminal histories working to transform their lives, or writing the professional development curriculum for her local San Francisco Bay Area chapter of the Young Nonprofit Professionals Network (YNPN).
Throughout her career, Capossela has combined her passion for business leadership and social change to work on a variety of issues ranging from helping migrant women workers in China to promoting conflict resolution in public schools. She has motivated and led social sector teams at national and international nonprofits (Playworks, The Asia Foundation, YNPN) and grassroots organizations (College Bound, Community Arts Partnership, Women In International Security), taking on fundraising, marketing, organizational development, and executive management roles.
"There are a lot of different ways to use your MBA," says Capossela, who was a Park Leadership Fellow at Johnson. "For me, I want to be somewhere that has a business model that looks at the needs in society."
Last July, Capossela joined MK Ellison Advisors, a financial services firm that supports energy and sustainability startups, family wealth management, and philanthropies. In her new position, Capossela works on marketing, strategic planning, and new product development for the two-year-old company.
A fifth-generation Californian, Capossela values the connection between her interest in social change and the services her firm offers, particularly in the area of family wealth management. When the firm advises clients on their investments, Capossela believes they should be encouraged to work for social change in their community.
"It's important for philanthropists to be educated about their community and understand that you shouldn't wait until you're 65 to get involved," Capossela says. "If you're in your 20s or 30s, serve on a nonprofit board or participate in a pro bono consulting project."
Before joining MK Ellison, Capossela was a regional executive officer at Playworks, a nonprofit organization that uses the power of play to promote conflict resolution in schools. Working out of the Oakland headquarters, Capossela opened and managed field offices around the country for the agency, whose approach to conflict resolution is now used in 900 schools.
One constant throughout Capossela's career has been her work for the Young Nonprofit Professionals Network, which she joined in 2002, and where she serves on the national board of directors as chair of board development. The organization was launched in San Francisco in the late 1990s to raise the visibility of young people entering the social change sector.
"We're responsible for eliminating a lot of myths about the leadership deficit in the nonprofit world," says Capossela of YNPN. "I think we're responsible for validating that there is a very strong pipeline of leadership in the nonprofit sector."