Shari Aser, MBA '10, receives the 2016 Robert J. Swieringa Young Alumni Service Award
Shari Aser, this year's recipient of the Robert J. Swieringa Young Alumni Service Award, exemplifies Johnson as a successful businesswoman with a true drive for achievement and a genuine heart for volunteering.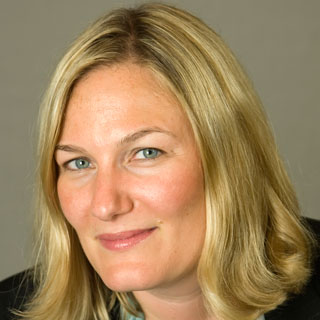 By Da-Eun Lee '16
Shari Aser has always had a positive attitude, constantly encouraging her coworkers and peers, an outlook she describes as: "We can do it! It'll be tough, but it can be done." Her constructive and collaborative approach to management has contributed to her success as director of digital sales for IBM's North America Software Solutions, where she heads a team that focuses on web client solutions across a variety of software assets and business units.
As an engineering student at Bucknell University, sales was not on Aser's radar until her senior year, when she volunteered to serve as the chair of the senior gift drive campaign for the university. She enjoyed knowing the impact her calls would make, and decided to change course to pursue a career in sales. Having started her education studying computer science, Aser was always interested in technology, so embarking on a career in data management sales was a no-brainer for her.
"You have to be passionate about what you are selling," Aser said, "and you have to find where your niche is."
Seeing the benefits of combining her undergraduate engineering degree with a business degree, Aser had always wanted to obtain her MBA, but struggled to imagine how she would find time in her busy schedule to attend classes. After a friend and mentor reminded her that this was what she really wanted, and that the timing would never be good, she enrolled in Johnson's Executive MBA program. That gave her the flexibility to be fully present at school and at her job at IBM.
Aser found her MBA course in personal branding to prove especially helpful when advising small startup clients. "Johnson gave me the self-confidence and the knowledge base that I didn't have," Aser said. Feasibility analysis and business modeling provided experience in working with different kinds of people and helped her to move beyond her comfort zone to embrace a more entrepreneurial spirit.
Someone who thrives on giving back, Aser has served as a star volunteer for many organizations, including serving on the board of the New York Junior League, president of the Fairfield County Delta Gamma Alumni Association, and the Women's Bond Club. More recently she has worked with underserved teens in New York City. And she gives back to both Bucknell and Cornell to help ensure they attract the best and brightest students and faculty. "They're things I really enjoy," says Aser. "I want to help better future generations of New Yorkers, or Cornellians, or Bucknellians. I make the time because it's a priority for me."
On being awarded the Robert J. Swieringa Young Alumni Service Award, Aser says she is truly humbled, and feels thankful to be able to help Johnson in any way. "The previous award winners are amazing individuals, and I am honored to be recognized in this way," she said. "I am very grateful."
Da-Eun "Donna" Lee '16 is an intern in Marketing and Communications at Johnson.