Jaydeep "Jay" Anand, MBA '05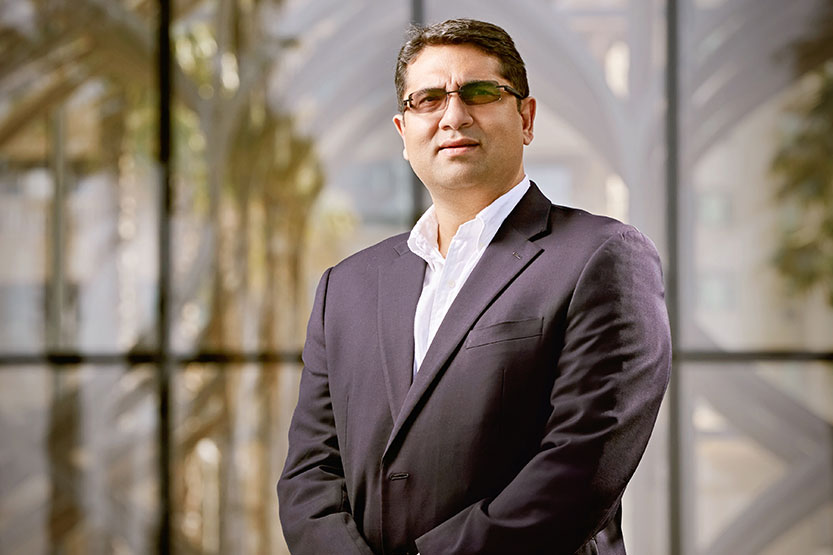 Jay Anand attributes his remarkable record of success in business to a relentless focus on bottom-line results and a commitment to treating every customer as if each were a guest in his home.
Anand has spent over two decades managing diverse businesses, including a $100 million consumer electronics division, a Boston-based industrial gas business, and the Asia Pacific/Middle East subsidiary of a medical device manufacturer.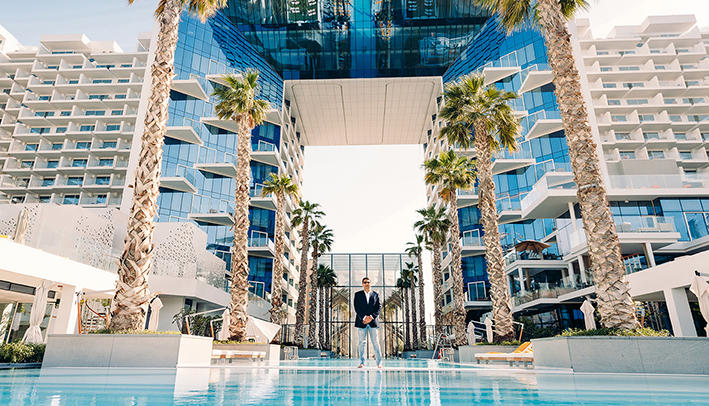 Today, he serves as group COO of FIVE Holdings, a developer of high-end luxury hotels and residences worldwide. FIVE Holdings' latest project is the FIVE Palm Jumeirah in Dubai, a five-star, $1 billion resort built on the world's largest man-made island and featuring 477 luxury guest rooms, which opened in March 2017.
Regardless of industry, Anand takes a consistent approach toward managing the organization. "Business is all fundamentally the same," Anand says. "It's about the application of knowledge, common sense, and connecting the dots. I am very clear that the goal of any enterprise I run is to increase shareholder wealth. I am focused on the bottom line and always have EBITDA [earnings before interest, taxes, depreciation, and amortization] at the core of my decision making."
Anand counts the Sanskrit saying, "atithi devo bhava," which means "my guest is my lord," as a core tenet of his business philosophy. "The word 'guest' can be interpreted as 'customer,'" Anand says. "If you treat your customers well, there's no way you can lose."
He also believes that a successful leader chooses to be the "man in the arena," willing to make quick, difficult, and at times unpopular decisions for the betterment of the organization. "You can't be a spectator, and you can't be afraid of making a decision, whether it's servicing the customer or looking at cost cutting," Anand says.
Anand cites this willingness to lead as the key to opening the FIVE Palm Jumeirah hotel ahead of schedule. "A project of this size in this part of the world is usually delivered a year late, if not more. We worked under enormous pressure, with the same contractors as everyone else, but took a top-down approach and held people accountable for getting the job done."
Anand credits his Cornell Executive MBA experience with helping him refine his approach to business. "The curriculum was very well tailored for folks like me, with about a decade of experience. It was very humbling to sit in a class with such distinguished students and teachers."
Anand's next project is the FIVE Jumeirah Village Dubai, which will include 254 serviced apartments with their own private sky garden and 247 hotel guest rooms in 60-story circular hotel. The property, which has already won 16 awards for innovative design, is projected to open in 2018.
Married with a daughter and twin boys, Anand enjoys yoga, diving, and driving his prized Ferrari around Dubai.