Setting the Standard in Animal Welfare
Janet Helms '88, MBA '07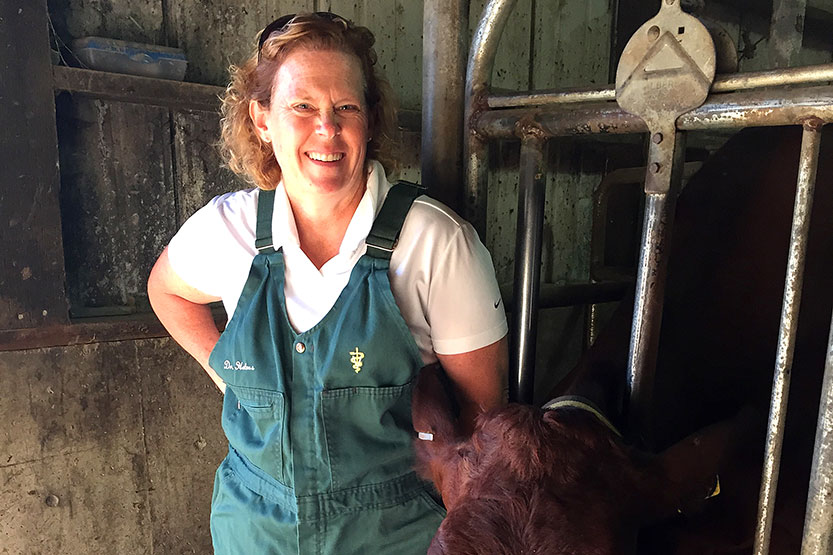 Some people count sheep to fall asleep at night. As the national director of the American Humane Farm Program, Janet Helms goes to bed each night thinking about the welfare of billions of farm-raised animals.
Helms' division of American Humane oversees the American Humane Certified seal and third-party audit program, the largest animal welfare certification program in the United States. Eligible producers must meet roughly 200 science-based standards for humane living conditions, covering factors such as lighting, air quality, temperature, and livestock's ability to express natural behaviors. The certification is available to producers of farm-raised laying hens, turkeys, ducks, beef and dairy cattle, bison, goats, and pigs.
Since its founding in 2000, the American Humane Certified program has enrolled more than 100 of the nation's largest producers. Helms aims to expand the program's reach to more producers as well as additional species, such as quail.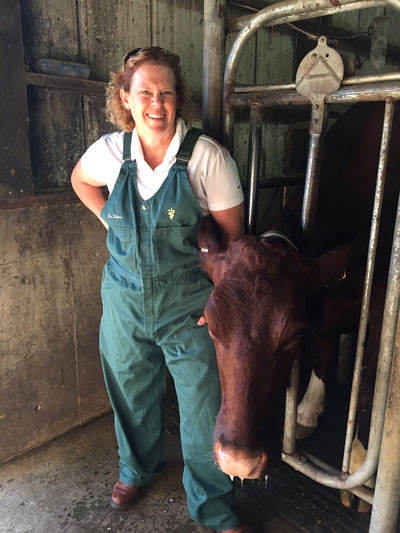 "I'd love for all nine billion animals used in the United States for food to be raised in the American Humane Certified program," Helms says. "The more animals are enrolled, the more we can elevate the expectations of other farmers and the public around the humane care of farm animals."
Helms is responsible for managing program staff, setting new animal welfare standards, and strategic planning, as well as promoting outreach among farmers and the public.
"I have to think about the future needs of the American public as consumer preferences change," Helms says. "For example, we offer standards for both free-range and pasture-based eggs. Once we realized that a certain type of consumer wanted to pay more for eggs laid by chickens that can roam in a larger area versus those confined in a barn, we started offering that type of science-based standard."
Prior to taking her current position in January 2017, Helms, who earned a doctorate in veterinary medicine from the University of Minnesota, held veterinary, training, and business development roles at Zoetis and the animal health division of Pfizer. For over nine years, she provided full veterinary services to large dairy producers in Southern California. Helms credits her Cornell experience, both as an undergraduate in veterinary science and as a graduate student at Johnson, as key factors in her career success.
"In my executive MBA class, I was exposed to a wide range of backgrounds, in terms of both culture and work experience. My class included two cardiac surgeons; employees of Oracle, Sony, and Bloomberg; and two classmates in the nonprofit sector," Helms says. "I have learned that a diverse set of inputs improves outcomes, and as a team we came up with a lot of great ideas we wouldn't have generated as individuals."
When not ensuring humane farming standards, Helms enjoys international travel, swimming, biking, running, and cooking for friends and family.