Data Privacy: the search for an expanded debate to include Emerging Markets' cultural values, policies and regulatory frameworks
03/22/2016
Data privacy is an important topic for emerging markets
by Nathalia Foditsch, Google PhD Fellow at American University and Evodio Kaltenecker, Faculty BBS business school
---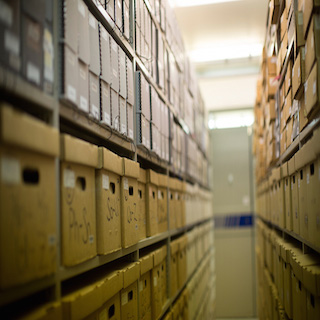 Data is the currency of our times. To name a few of the emerging technology breakthroughs, that relate to such statement, are the internet of things (IoT), autonomous vehicles, robotics, nanotechnology, biotechnology and quantum computing, data hungry that require large investments in security, infrastructure and management, as well as sound legal and regulatory frameworks. The recent "Safe Harbour" debate between the US and EU reveals how data and privacy are issues that are becoming prominent in private and public agendas around the world.
The academia has been dominated by the US/European centric discussion over the role of culture in issues such as data privacy. A large portion of the world's population, however, is located in the eastern hemisphere. It is thus time to understand their cultural and historic backgrounds if we wish to advance the dialogue over privacy. When discussing prominent issues involving policy decisions by different states, different authors agree that a lot of the democratic theories deemed to be correct by the western countries reflect a morality that is not universal (See Cohen, 2012 and Ballard, 2013). Ballard (2013) contends that we need a more inclusive and global conversation about privacy. In order to understand the Chinese perspective, for example, we should do so by examining both privacy and privacy rights through the lens of traditional Daoist metaphysics, as it is foundational for all major schools of Chinese philosophy (Ballard, 2013). According to Hu Jintao, former President of the People's Republic of China, the "Chinese civilization has always given prominence to social harmony, unity and mutual assistance". Such culture encompasses an intervention of the state in the politics and in people's lives and a large extent of the decisions are given to the ones in control of the state in the name of a nation-building project.
From a western perspective, it remains difficult to answer all the mysteries coming from an ancient culture such as the Chinese one, which does not believe in the morality of the "absolute freedom". Yet, recent scholars examining how privacy has been experienced in Asian societies shows that privacy is felt just as acutely in Asian cultures as in western ones (Ballard, 2013). Classifying countries as "privacy unconcerned," "privacy pragmatists," and "privacy fundamentalists" (Cohen, 2012) might not be the solution. We need more than a simplistic taxonomy in order to understand the different conceptions of privacy among countries.
Data privacy is an important topic not only for China but for other emerging countries as well. Emerging markets are expected to generate over 60% of the data in the world by 2020 (EMC/IDC, 2014). By the same year, China alone is expected to generate over 20% of the world's data (EMC/IDC, 2014). Therefore, many emerging markets are currently trying to strengthen the legal and regulatory frameworks in order to properly deal with the challenges and opportunities created by such reality. Brazil is one example of an emerging market that is currently trying to address data privacy in their legal and regulatory frameworks. The Brazilian Civil Rights Framework for the Internet, a law that establishes principles, guarantees, rights and duties on the Internet will soon be regulated by a President's decree. Data privacy and data retention are examples on topics under debate. A draft bill to address personal data protection specifically is also being discussed within the executive branch of the Federal Government.
Concerns over data privacy go much beyond what we used to think about it some years ago. We briefly showed that there are cultural, legal and business aspects related to how we perceive and act upon data privacy issues and how this is an evolving topic that comes both with opportunities and challenges. In order to fulfill the positive predictions, however, governments, businesses, the civil society and the academia should start paying attention to it sooner rather than later.
References
Ballard, Lara. The Dao of Privacy, 7 Masaryk University Journal of Law and Technology 107. 2013.
Julie Cohen, Reconfiguring the Network Self. Chapter 6. Yale University Press. 2012.
EMC/ IDC.The Digital Universe of Opportunities: Rich Data and the Increasing Value of the Internet of Things. 2014 Available at: http://www.emc.com/leadership/digital-universe/2014iview/index.htm
https://estrategiaparatodos.wordpress.com/