EMI Fellows Recognized in May Ceremony
06/14/2016
Graduating fellows honored and awarded for work and study in emerging markets
---
Thirty-eight graduating fellows from the Emerging Markets Institute (EMI) were honored by family and friends in a special ceremony in May, prior to the official Commencement. Lourdes Casanova, academic director for EMI, noted that 14 countries were represented among the talented group of fellows.
"The Emerging Markets are, and will continue to be, very important in the world economy. There are differences that we see across geographies, and we want to emphasize and understand them better to help our students become effective and knowledgeable business leaders," said Casanova.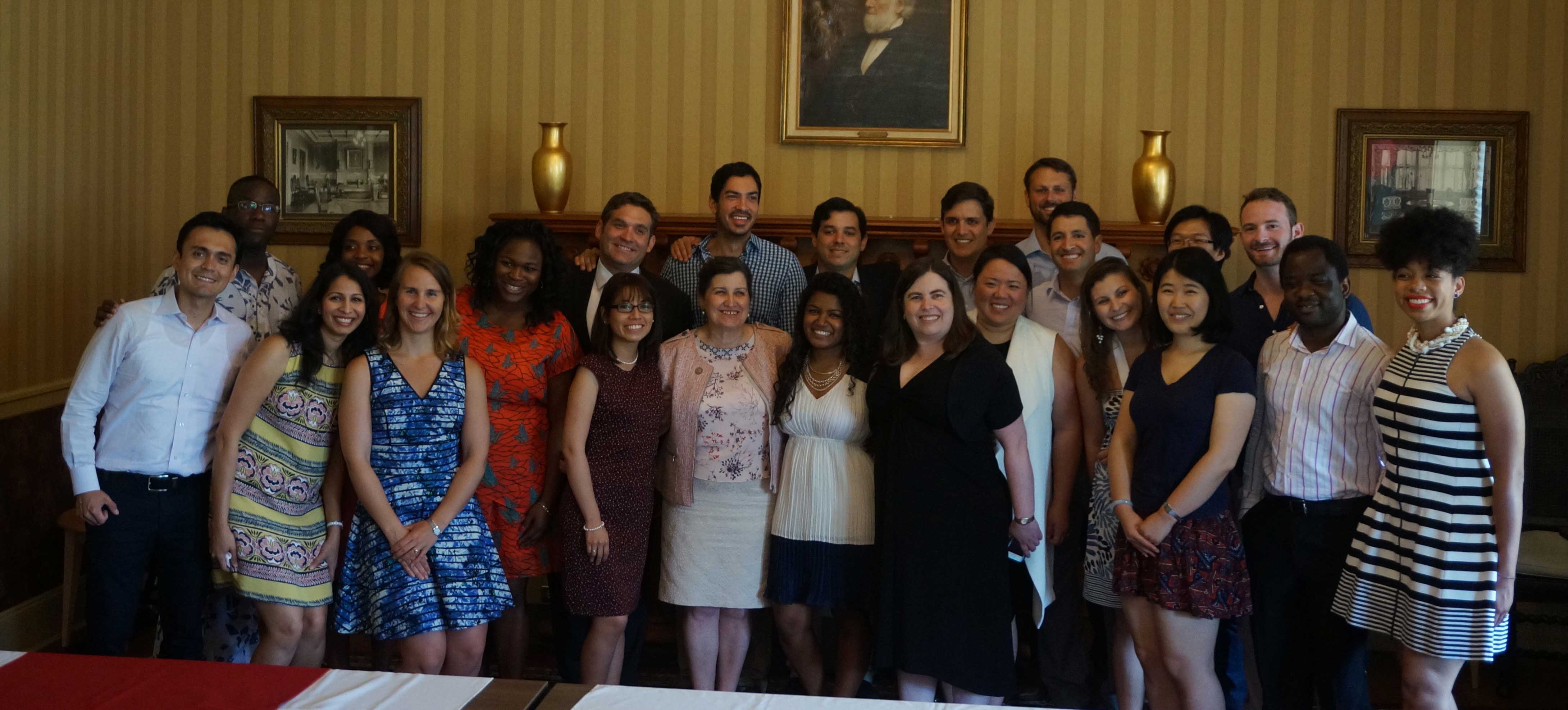 Keynote speaker, alumna Nell Cady-Kruse '84, MBA '85, who spent 30 years in banking in the United States, Europe, and Asia, advised students to go outside of their comfort zones and explore new career paths in emerging markets. She shared stories about working in Singapore, the Middle East, Africa, and Hong Kong, and told how working abroad helped to broaden her skill set.
Brian Liberatore, MBA '16, and Calvin Okwuego, CIPA '16, briefly addressed students and expressed gratitude for their experiences with the EMI Fellows program.
Jason Andrew Adriaenssens, MBA '16, David Matthew Breazzano, MBA '16, and Jeremy Kuhre, MBA '16, earned academic distinction by finishing within the top 10 percent of their class. Adriaenssens was the recipient of funding from the Cañizares Fund for a summer internship in 2015 and worked for Delta Oil Lubricantes based in Fontibón, Bogotá, Colombia. Kuhre was part of the Produce Power team that participated in international competitions, such as the 2016 Mai Bangkok Business Challenge, and also received support from the Cañizares Fund.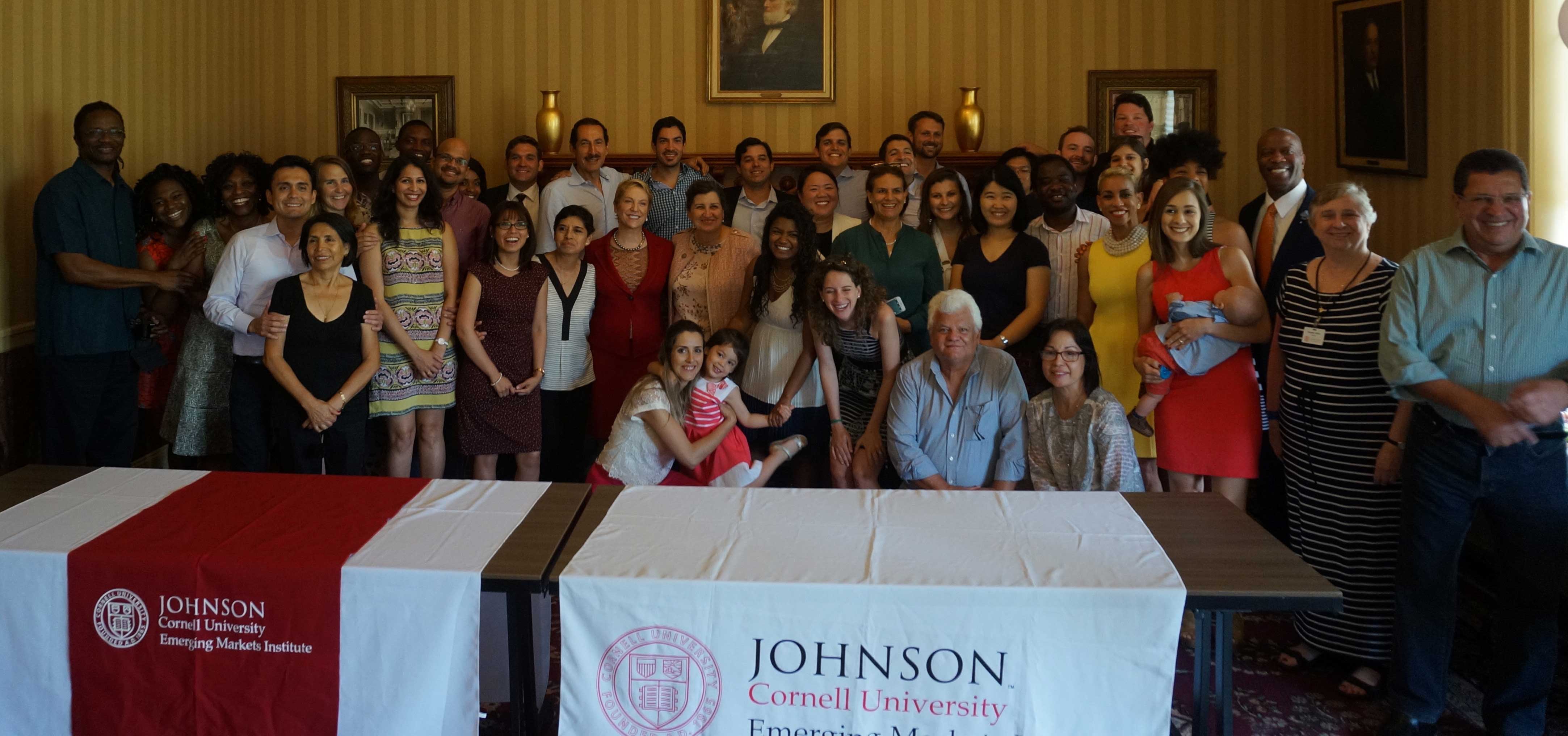 The Emerging Markets Institute Fellows, a six-credit program, offers a unique experience for students to engage in research, study trips, the EMI Global Speakers Series, and networking opportunities with international scholars and experts on emerging markets.