EMI ALUMNI SPOTLIGHT – Johnson Cheng, MBA '14
04/17/2017
The "Googley" culture of Silicon Valley companies didn't always resonate with my staff, I found the no-nonsense leadership approach practiced by the US military to be particularly effective in my company.
---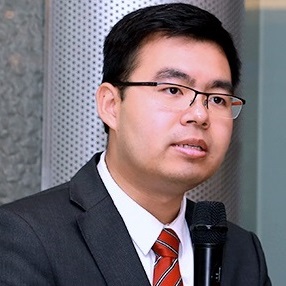 Unlike his peers who applied for prestigious banking/consulting jobs Johnson Cheng became an assistant to director in a real estate development firm in China South City, Shenzhen after graduation. Why would a  Cornell graduate of the Dyson School (then known as the AEM) and a fresh Johnson graduate of 2014 go for a secretarial job in China? After all, MBAs were trained in financial modeling, not flight booking. The move would seem almost inexplicable given that he had someone assisting him in starting his venture investment firm right before he moved to China. Overnight, he transitioned from someone having an assistant to becoming one himself.
After swallowing his pride, he realized the job provided him access to all sorts of executive contacts and exposed him to the different strategic and operational challenges his boss faced daily and witness first-hand how key decisions were made. After a some time, he did a stint partnering with a private equity firm to conduct due diligence for a project in Kazakhstan, the country west of Xinjiang that was included as part of President Xi Jinping's "One Belt, One Road" initiative. That began a couple of projects that ultimately led him to lead CSC Net, China South City's fledgling e-commerce startup.
In 2014, CSC Net had a website (csc86.com) that was essentially a yellow page of merchants in five or six different industries. Users could open "shops" and upload products but buying and selling through the platform was impossible. In the age of Amazon, the website seemed like an artifact that harkened back to the days when Yahoo! was the standard bearer of Silicon Valley. The dimly lit, drab office with segregated silos reminded outsiders that this tech company felt more like a state-owned enterprise (SOE) than an incipient player in e-Commerce.
One of the first things CSC did was to focus the firm on B2B and move away from B2C e-Commerce, which was at that point a "Red Ocean" saturated with goliath players such as Taobao and Tmall. Johnson stayed away from pivoting into an offline-to-online (O2O) company, which was a hot trend at that time within the investment community. While cutting businesses that added limited strategic or financial value, they focused efforts on transforming the yellow-page website into a bona fide e-Commerce platform with transaction and settlement capabilities. The shift required extraordinary boldness and perseverance. "We're going to make it happen even if we have to sell our pants to pay for it," he proclaimed to his team, referencing Mao's statement regarding the making of the Chinese atomic bomb. To acquire cutting-edge clearance, settlement, and escrow capabilities, CSC forged a strategic partnership with Ping An Bank. After a quarter of late-night coding, they re-launched a refreshed trading platform in late 2015. It wasn't until a year later that they learned many B2B 1.0 (Age of Yellow page) platforms couldn't make the transition and went under. They didn't know it couldn't be done so they went ahead and did it.
Life after launch wasn't all fine and dandy. Just like the compression startup Pied Piper in the HBO show Silicon Valley, CSC had problems getting traction. Growth of Gross Merchandise Value (GMV), the main metric for e-Commerce platforms that measures transaction volumes, remained flat. They were stuck selling random things, most eccentric of which included packaged sautéed duck feet. Johnson almost broke down in tears when he realized he and his wife gave up their American Dream and found themselves selling duck feet in China. Nevertheless, they pushed the operations team to achieve the seemingly unattainable goal of half a million RMB GMV in the first quarter of 2016. The team lacked experience in B2B e-Commerce and confidence in their new business. They didn't get their first bona fide B2B order – which was only 399.40 RMB or roughly 58.2 USD but it boosted morale – until early March 2016. When they did achieve the impossible 500,000 RMB GMV mark, the result shocked the entire team. This achievement instilled confidence in the team and inspired them to reach higher. The next quarter, they did five million RMB in GMV; by the end of 2016, they crossed the 100 million RMB GMV mark. Sprint by Sprint, they forged their pace and identity.
Johnson had to adapt his leadership style when he started work in China, where TheoryX-based hierarchical structural and management practices were strictly observed. When he took leadership at CSC Net, he asked everyone to call him "Johnson" rather than "Mr. Cheng". He implemented a new policy of having the top managers stand in front of the entire staff in our monthly meetings to get grilled by their employees. He wanted to show that the managers genuinely care about their concerns, that they were not unreachable, and that they as leaders were accountable to the entire staff. He strove for open communication and teamwork and personally sat down with customers and employees to hear their complaints and concerns. Every quarter turned into an 80-day "Sprint" in which almost every product and aspect of the company – including operations, performance evaluation, training programs, office layout, etc. – got an upgrade. At the end of each Sprint, teams reflected on their work, filled out their performance evaluations, planned the next Sprint, and took holidays. The Sprint program enabled them to rapidly iterate and continuously improve as a business.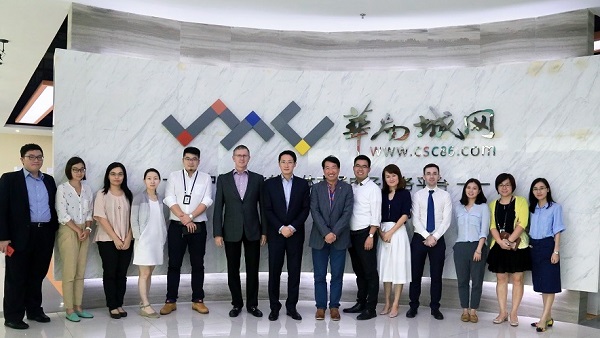 The cultural transformation took time to sink in but it was the right decision – it unlocked their growth potential and saved the business. "Experts often hailed 'business models' as the key to startup success but neglected the vital role of organizational culture. Little did they know the two were both sides of the same coin. Without a strong and innovative culture, strategies couldn't be executed", Johnson says. He would argue that one would rather have an innovative and effective culture and bad strategy than the other way around.
While the "Googley" culture of Silicon Valley companies didn't always resonate with his staff, he found the no-nonsense leadership approach practiced by the US military to be particularly effective at CSC. Startups were typically nascent organizations that struggled to survive in high stress, rapidly changing business environments which resembled the punishing environments the US military had to face in the Middle East. Both required meticulous planning, relentless and effective execution, teamwork, and organizational resilience. Johnson recommends reading "Team of Teams" by General McChrystal and "Extreme Ownership" by Jocko Willink which taught him to articulate his strategic intent and plans to all his staff and made sure they understood the "Why" behind his decisions. Johnson believes, "the right reasons empower us to be authentic in our leadership, do the right thing, and put our heart and soul in our products and services." They set up project whiteboards as kanbans for each team and made performance and metrics visible to all. He started rotation programs and placed a strong emphasis on cross-function collaboration. They began to delegate the planning process, raised their operational standards, and pushed decisions to junior level staff. He set the bar high and kept pushing until the team reached their goals.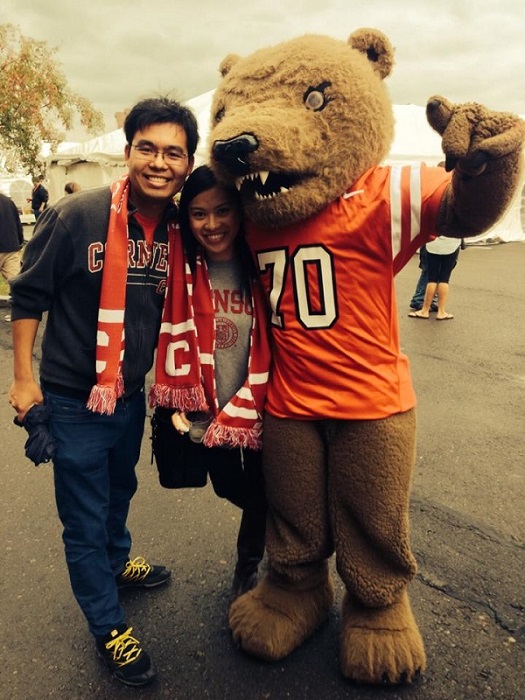 While at Johnson he took several courses that prepared him for the CSC experience. One of those courses was Design Thinking with Tracy Brandenburg and Sirietta Simoncini at the Engineering School where he learned to empathize, brainstorm, and iterate. Application of Design Thinking helped him listen better to his users, refine our product edge, and set him apart from competitors. He found the course Advanced Negotiations with Prof. Ya-Ru Chen beneficial as it gave him the tools, confidence, and practice to face multi-party negotiations at all levels and across social and organizational cultures. And the courses Critical Thinking for Business Leaders with Professor Risa Mish's and  Strategy with Vrinda Kadiyali taught him to critically assess key strategic dilemmas and decisions.
As a member of the Emerging Markets Institute (EMI) fellow program, Johnson felt well prepared for the challenges that he faced in China. He really enjoyed learning from the faculty, who hosted students regularly at their homes and gave them access to the many talks/seminars/classes at EMI. One highlight of his time with EMI was the trek with his classmates to Bogota, Colombia. Led by Professor Lourdes Casanova, the trek group gained invaluable experience consulting for local companies and they even heard from one of the presidential advisors working on the Colombian peace deal. The client he worked with during the trek became a close friend. He also appreciated EMI's close community where he forged strong relationships with EMI peers, among whom he shared long lasting friendships and investment deals.
In retrospect, Johnson's Johnson education was a blessing that equipped him for the leadership and management challenges he faced leading a B2B e-Commerce startup in China.