RUSTOM DESAI, MBA '95
Director Commercial Operations, Precision Glass Solutions | Corning Inc.
---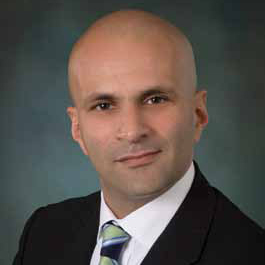 Rustom Desai is currently director, commercial operations, Precision Glass Solutions. Precision Glass Solutions was formed to establish Corning as a leading glass-based solutions player in the consumer electronics, Internet of Things and semiconductor industries. He is responsible for leading all commercial aspects of this newly formed business- including product line
management, sales, customer service, application engineering, strategy analysis, and marketing communications. In his first 9 months in this role, Rustom has built a worldwide team, led the acquisition of critical customers, and set the business up for substantial growth.
Prior to this, Rustom was managing director Corning India and Optical Communications Operations. In this role, he was responsible for building the Optical Communications' presence in this emerging market. This included leadership responsibility for the build and start-up of Corning's first $100M optical fiber plant in India and establishment of a growing and committed customer base across the Optical Communications portfolio. He was an influential voice both for Corning and for other US companies manufacturing in India-Rustom was on the National Executive Board of AMCHAM India (chaired the Manufacturing Committee), and on the Broadband Committee for CII.
Rustom joined Corning in 1995 and has held general management, commercial, M&A and business development positions during this period. He has lived and worked in the United States, China, Taiwan, and India. He has a master's degree in business administration from Cornell University and a bachelor's degree in mechanical engineering from Delhi College of Engineering.
Rustom is an independent director on the board of NRB Bearings, on the advisory board of the Emerging Markets Institute, S.C. Johnson College of Business, Cornell University.