DEMIR SABANCI, MBA ' 99
President and Chairman | Sedes Holdings A. S.
---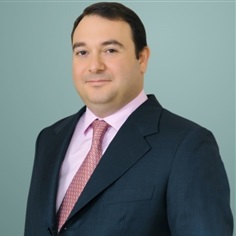 Demir Sabanci started his business career in Japan at Toyota City in 1993 working in various executive positions at Mitsui & Co. and Toyota Motor Corporation. Following this, he filled similar roles at Toyota Motor Sales in the United States. In 1996, he joined Sabanci Holding as a Board Member and three years later, founded Teknosa, a pioneer electronics retail chain in Turkey. Between 1999-2004, Mr. Sabanci worked in multiple executive positions in Sabanci Holdings and also served as the President of the Retail Strategic Business Unit, overseeing Carrefoursa, Diasa, and Teknosa. Between 2000 and 2004, he acted as the founding shareholder and first General Manager and Chairman of Teknosa.
In 2002, he founded Sedes Holding AS and currently serves as the President and Chairman of the Board of Directors. He is also is a founding shareholder and Board Member of Odesa, Döysa VIP Aviation, and Gratis.
Along with his business career, Mr. Sabanci is an active philanthropist, contributing both time and resources to organizations such as the Turkish Health & Education Foundation (SEV) and Cornell University's Johnson Business School. He holds a double major in Economics and International Relations from Boston University and two MBA degrees, one from Cornell University's Johnson Graduate School of Management and the other from Carnegie Mellon University.