The mai Bangkok Business Challenge: An Experience of a Lifetime
Encouraging future social entrepreneurs at Johnson to participate in the annual mai Bangkok Business Challenge in Thailand
---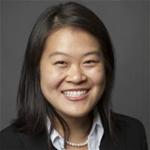 Encouraging future social entrepreneurs at Johnson to participate in the annual mai Bangkok Business Challenge in Thailand
by Stephanie Hsi, MBA '14
After flight delays and rushing through customs in record time, it looks like actually I'll make it in time to represent our start-up, ZYMtronix Catalytic Systems Inc, for the "99-second pitch" – the first of four rounds in the 3-day mai Bangkok Business Challenge at Bangkok, Thailand. Settling in for the 1 hour trip from the airport to Sasin Graduate Institute of Business Administration, I was squeezing in last-minute pitch practice, while assuming a power pose, and trying to channel my inner Risa Mish. Not even Bangkok's civil disturbance could keep me from the stage; not after the months of hard work that the team, Juan Diego Alonso Succar (JD-MBA 2014), Stephane Corgie (PhD), Evan Moore (JD-MBA 2014), and myself, put in. Here's why I would highly encourage the next generation of Johnson social entrepreneurs to attend this event.
External Benefits
The mai Bangkok Business Challenge is the most high-profile business school competition that Thailand has to offer. Sponsored by the richest man in Thailand and honored by the reigning King of Thailand, the programming staff make sure the entire operation runs like a well-oiled machine. Beyond giving teams designated working space and access to facilities, we were also appointed our own personal assistant, Oom. While we felt it was a bit over-the-top at first, Oom ended up our biggest cheerleader and essential lifeline, ushering us from venue to venue and helping us make last minute print-outs. Did I mention that final round was covered by Thai TV?
The executive and investor presence at the event was impressive. From VCs to bankers, everyone was eager to share their thoughts – both positive and negative. The atmosphere was buzzing with new ideas and mentorship advice, as experienced industry leaders went out of their way to connect with all contestants.
Logistics for the stay were top-notch. Even during the competition itself, they still managed to squeeze in cultural experiences at banquet dinners and fantastic Thai cuisine. Post-competition, they arranged a day-excursion through Bangkok, with guided tours of some of Bangkok's must-see tourist attractions.
This was a great venue to represent Johnson, Cornell, and the USA. We certainly felt the external pressure of carrying these brands behind us. The MC's had absolutely no reservations playing up the prestige of our top-tier MBA program. Surprisingly, a number of Sasin faculty and honored guest judges had Cornell affiliations and came by to wish us well, declaring that they expected great things from our presentation. They also commented that they loved the matching Cornell ties our gentlemen were featuring.
Internal Benefits
This was a memorable three days of personal growth with team lows and highs. It's Friday morning and we just heard the announcement that we were not picked out of our bracket to immediately enter the Finals. We'd already been awake and practicing since 4am thanks to jetlag, but the team (the four of us and our advisor, Lawrence Linker (MBA 2012)) rallied for an intense afternoon re-working the deck of play-offs in the evening. There were moments where patience wore thin and discussion turned into dazed stares, but our team was very well balanced and someone was always there to pick up slack, create calm, or send us into fits of laughter. I was able to try on new roles on this team that I haven't had in prior teamwork experiences – the storyboarder, the motivator, the oral communications coach. The progress we made in 4-5 hours was tremendous and when we got on stage for the play-offs, we felt like champions. The judges selected us from our group of six to enter the finals.
Final Thoughts
After finally getting 6 hours of sleep, we were up early again preparing for the final round. Building on the momentum from our play-off success, we made some minor adjustments and hopped right back on stage. Lawrence was in the crowd, grinning like a maniac to transfer smiles onto our faces for the TV cameras. In the end we would remain as "Finalists" but between the prize money, advice, and other perks, I certainly walked away feeling like a winner.
Reflecting on the entire experience, I strongly believe that Johnson should continue to send teams to the mai Bangkok Business Challenge. It's an incredible life-experience that can't be missed by any social entrepreneur. I am sure each of us would love to return to Bangkok to mentor future teams. For more information about our team or the start-up, check out this interview written by Ginger Ku prior to the event: https://www.johnson.cornell.edu/Emerging-Markets-Institute/News-Events/Institute-at-Work-Detail/ArticleId/10096/Cornell-s-Emerging-Markets-Institute-Sponsors-a-team-to-join-Semi-Finalists-Competition-in-2014-mai.aspx.