Opportunities and Challenges in Asia-Pacific: through the eyes of Sundeep Lal, Johnson '98, VP of Strategy, BD and Innovation at Medtronic, the world'
Creating innovation in the healthcare sector in the Asia Pacific region, an interview with Sundeep Lal, Johnson '98, VP of Strategy, BD and Innovation at Medtronic
---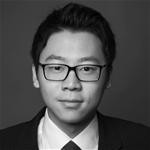 Creating innovation in the healthcare sector in the Asia Pacific region, an interview with Sundeep Lal, Johnson '98, VP of Strategy, BD and Innovation at Medtronic
by Andy Shen, MBA '14
"When the opportunity arises, don't let it slip away."
– An Interview with Sundeep Lal, Johnson '98, VP of Strategy, BD and Innovation at Medtronic by Andy Shen, MBA '14, March 8th, 2014
Sundeep Lal is Vice President of Strategy, Business Development and Business Model Innovation for Medtronic. He has over twenty years of healthcare experience in pharmaceutical, bio-tech and med-tech industries in US and Emerging Markets. At Medtronic, Sundeep collaborates with Asian regional leaders to create organic and inorganic growth strategies including solution and service model, and strategic sales at a C-suite level with hospital systems. Passionate about creating innovation in healthcare delivery for solving affordability, access and awareness barriers in Emerging Markets, Sundeep is building Medtronic's global Business Model Innovation and "Solutions" capability to address these market specific challenges.
1. What propelled you to work in the Asia Pacific region?
Several reasons. First, the sheer opportunity that comes with a region that inhabits half the world's population, of 7+ billion people. While forecasters predict there to be a slowdown in the region, the GDP growth rates are still attractive and the long term potential is still squarely upwards.
2. Are you currently responsible for the entire Asia Pacific or more specifically Southeast Asia?
My primary focus is in Asia, specifically with China and India.
3. Is it common to be responsible for Asia and be based out of Singapore as opposed to for example, in Shanghai?
Country HQs are based out of Shanghai and Mumbai. However, when you are responsible for broader strategic work including corporate business development, it is helpful to be based out of Singapore, as it located 5 hours from Shanghai and 4 hours from Mumbai by plane. Many companies have their Asia Regional HQ based out of Singapore due to its low taxes and government support, and benefits to expat families including good schools and safety.
4. What led you to transition from Business Development (BD) at Merck to a broader role at Medtronic that encompasses Strategy, BD, and Business Model Innovation?
My decision to take on the current role at Medtronic is attributed to three key reasons: responsibility and geography in relation to Asia, an opportunity to broaden into a healthcare setting vs. just pharma, and a chance to drive execution of strategies on the ground related to various healthcare solutions, services and innovation delivery models.
First with Asia: my current position has allowed me to focus entirely on Asia, whereas in my previous role at Merck, I was responsible for emerging markets that spanned from Vietnam to Venezuala, which meant I spent most of my time on planes. In addition to a more focused responsibility for Asia, my current position allows me to be based out of Singapore, closer to the markets that I am directly responsible for.
Second with the opportunity to broaden my experience in healthcare: it is true that Medtronic is a smaller company than Merck, but has a large aspiration of becoming a healthcare solutions provider and to play a broad role in solving global healthcare challenges. The opportunity to work for Medtronic has given me a chance to be exposed to a different side of healthcare delivery. In the medical device space, we work more closely with hospitals, thereby allowing us to be closer to the delivery of care. In contrast, in pharma, a lot of emphasis is on the physicians and the payor. By joining Medtronic, I've been given a chance to continue to refine my experience and expertise in the industry.
Third with a chance to work more directly on strategy: in my previous role at Merck, I led Business Development for emerging markets. In this position, I found myself to consistently focused on strategy, whether it was assessing a target firm, recommending a deal to be done or not, with consideration to each market's regulatory environment. Here at Medtronic, I am responsible for Strategy, BD, and business model innovation—which are all very strategic functions. While sales at companies still predominantly come from premium business models, it is more important than ever to localize market specific strategies for countries like China and India, and tie business model innovation to realize untapped opportunities. Together, these have been a large attraction for me to come to Medtronic.
5. What are the three most pressing business issues that multinational companies such as Medtronic face today in an emerging market, such as the Asia Pacific region?
The top three business issues that we face in emerging markets are awareness, access, and affordability. From a macro view, consider India's population, which sits at roughly 1.2B people. Of these, 300M are middle class, but this segment still needs better access to therapies. Awareness of disease, and diagnosisis is also low. Infrastructure is still emerging, particularly when it comes to the number of 2nd tier and 3rd tier hospitals and the hardware and software that they need in terms of running tertiary care speciality hospitals. Affordability is yet another challenge as 85 to 95 percent of Indians pay out of pocket for medical expenses. So the key questions remain: how do you assist in building out infrastructure? Create additional access to diagnostics and therapies? And assist in making products more affordable?
6. Can you speak about your thoughts around talent acquisition and retention? Perhaps how serious of an issue it is for Medtronic in this region and what the company's approach has been?
We have been fortunate in being able to attract top talent locally in Singapore. We've found success after building local relationships, screening candidates thoroughly and rigorously, and making the right hires. In addition, high performing individuals have not turned over in any significant amount as I believe the key to attracting and retaining high performing talent is to give them challenging assignments within a supportive environment that fosters excellence. Having said that, it has become more competitive to hire in China and India. With more MNCs entering the market, the war for talent has increased in intensity. This has been exacerbated by employees being lured away by competitors due to higher pay. Thus, while it has become more difficult to acquire talent in certain Asian markets, it has not been a critical path issue for my team.
7. In emerging economies, currency rates can be very volatile. How does Medtronic address this issue to minimize its risks?
I agree this is a significant issue. Our local business units are not held directly responsible for managing currency fluctuation. That said, it does have an impact in terms of our ability to pass on price increase in these markets based on currency depreciation. Last year, when the Federal Reserve announced its plan to taper its bond-buying program, the rupee declined between 15 percent to 20 percent and it impacted the Indian market across industries. Like any other MNC, I am sure we do some currency hedges, which helps manage this to some extent.
8. How does the role of government influence business strategy and decisions? Can you give me an example?
The best example is China. With their government leadership change last year, policy and priorities have shifted, which has led to us updating our strategy in the region. Government policy in China also drives reimbursement and coverage with regards to various medical devices and this varies based on whether the product is locally manufactured or globally imported. When Medtronic thinks about localization strategy, we have to consider how the local regulatory and reimbursement structure is set-up, which can help drive our local manufacturing strategy.
From a broader perspective, government influences can create both challenges and opportunities. With China's ongoing healthcare reform, there continues to be pricing pressure on products. In contrast, policy makers have vowed to combat chronic diseases that afflict its population. They have a very supportive position to solve these issues, both at a central and provincial level, which serve as great opportunities to develop partnerships to provide greater access to healthcare for our customers.
9. As it relates to a multinational company's supply chain, has there been region specific issues that you've encountered or concerns that often appear?
When it comes to managing supply chain in emerging markets, pharma and med-tech are at different phases. With pharma, most companies have direct operations in these markets, with substantial capabilities from a distribution and logistic standpoint. For med-tech, most companies operate through local distributors and do not deliver products directly to customers. Pharma went through the process of deciding to fully integrate their supply chain by setting up direct distribution models. Med-tech companies still are in this process of transition.
10. For those interested in working in life sciences in the Asia Pacific region, how should they prepare?
I would recommend candidates to seek challenging new opportunities that refine their skills and experience, while broadens their perspectives. For me, I have come from a consulting background, beginning with my time at PRTM after graduating from Johnson. I had five roles at Merck in ten years; these roles continuously helped me develop myself with challenging assignments sometimes through new business ventures leading to the set up of new teams and responsibilities. I've often felt like an entrepreneur in a big company doing new things. Now that I'm working in Asia, I see additional challenges, but see even more opportunities. For those interested in working in Asia, don't be afraid to take a chance. If this is the market you are most interested in and offers projects that most excite you, then pursue your passion. When the opportunity arises, don't let it slip away.