A Reflection of China through the eyes of a Global Citizen
The China Trek has allowed me to have a better understanding how China has grown into this global power from company visits and personally witnessing the vibrancy within the economy.
---
The China Trek has allowed me to have a better understanding how China has grown into this global power from company visits and personally witnessing the vibrancy within the economy.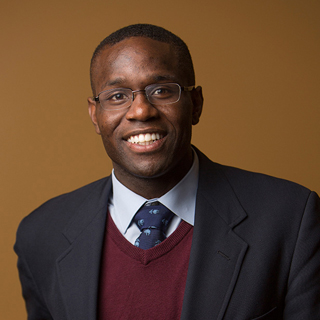 by Calvin Okwuego, EMI Fellow
China has always been a placed I have long to travel. It's rich culture, long history, and diversity within geographical landscape are some of the reasons explaining my natural affinity. Also, the variety among cuisines from different provinces, distinctive spices, and mixture of other flavorful ingredients used to cook various dishes has set my palate to a new standard for Chinese food. Aside from the obvious beauty of China's natural attributes, in recent decades the economy has robustly risen to new heights. The highest of this GDP growth was 14.2%[1] in 2007, following a steady momentum in the ensuing years, and a recent downturn of 6.9%[2] in 2015 as reported by World Bank and WSJ statistics. Despite this recent GDP reduction, China is still an inevitable global force to be reckoned with.
Evidence of this was supported during my visit traveling to China. The length of this trek was 8-days and we traveled to Beijing, Shanghai, and Hangzhou. Upon landing in Beijing and traveling through the city streets, I was instantly amazed by the architectural beauty of the buildings and cleanness of the streets. Compared with some of the larger cities in the U.S., namely New York City, this was a noticeable difference. Especially, since Beijing and Shanghai are each significantly larger in population size than any city in the U.S.
As the onset of this trek embarked, we had the opportunity to meet with a mixture of companies from the most well-known enterprises such as Lenovo, Alibaba, Xioami, and Jindong. We also met with a venture capital firm called Matrix Partners, the real estate development company Vanke Group, and toured a newly developing cooperative workspace called Woo Space of which two founding members are Cornell Alumni. This experience reinforced the notion I have previously heard of young people returning back to China in order to participate in the country's economic opportunities. As compared with previous generations of Chinese citizens attending college abroad, this generation of student's are gaining a few years of experience then returning back home.
Myself, I am also interested in the opportunities that China may present for foreign nationals. This was something that was clearly stated by Jingdong, commonly known as JD.com. To better understand the nature of the company is to compare it with Amazon. During this visit, our company host informed us that Jingdong is interested in expanding its employee base to individuals having a non-Chinese background. This was specifically mentioned in relation to the International Management Training (IMT) program. This is an indication of the company's effort in emphasizing a recruitment of international talent. Also of equal interest, was the efforts Jingdong has placed on becoming more involved with Corporate Social Responsibility (CSR). Similarly, this was also a noticeable observation at Alibaba. In the case of both companies, they have reached billions of dollars in valuation and employed thousands of people across the country and expanded into the U.S market (in the case of Alibaba). Although CSR is a novel concept and not widely emphasized, the actions by Jingdong and Alibaba reveal how these companies are emerging as leaders within community involvement.
For example, Jindong is seeking to differentiate itself by offering same day service and controlling logistics from the warehouse. In fulfilling this service, the company is facing setbacks in reaching underdeveloped areas. Jindong has discussed with the central government ways in which improving the road condition can be adequately resolved. For example, exploring a Public Private Partnership (PPP) or something similar in nature can be a plausible solution. Another key concern the company has noticed is the low computer literacy rates in rural and underdeveloped areas. The ability to have connection to the internet is at the core of the company's operations. By having internet access, patrons can access the web and purchase merchandise from JD.com. Therefore, providing an opportunity to educate people how to properly utilize the internet will benefit the company and educate communities. Additionally, the company has expanded its employment outreach to integrate more people living within these areas with roles under its logistics such as transporting merchandise.
Alibaba is also strongly committed to community engagement. The company emphasizes that it's employees commit for a minimal of a few hours per year to volunteer for an organization or social-cause of interest to them. At the company level, there is a strong interest in supporting CSR initiatives related to education. Furthermore, the company also takes pride in offering a positive work atmosphere for its employees by hosting weddings, having family day, staying connected with Alibaba Alumni, and encouraging a positive morale across management and staff.
In closure, this trek has allowed me to have a better understanding how China has grown into this global power from company visits and personally witnessing the vibrancy within the economy. It has also strengthened my interest in wanting to pursue an opportunity working in an emerging market.
[1] World Bank Data. "GDP growth annual percentage – China" website: http://data.worldbank.org/indicator/NY.GDP.MKTP.KD.ZG?page=1
[2] Magnier, Mark. "China's Economic growth in 2015 is slowest in 25 years." Wall Street Journal. 19, January 2016 website: http://www.wsj.com/articles/china-economic-growth-slows-to-6-9-on-year-in-2015-1453169398