Tech Entrepreneurs: The New Merchant Class in the Iranian 'Bazaar'
Understanding the Backdrop of Iranian Tech Entrepreneurship
---
Understanding the Backdrop of Iranian Tech Entrepreneurship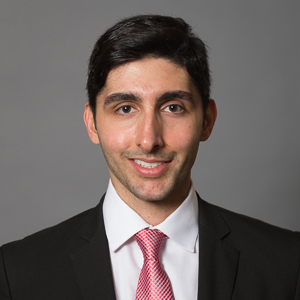 by Mehrdad Moghaddam, MBA '17, EMI Fellow
In Iran, there's a popular saying along the lines of "Go and wake up your luck." Proverbs like this one seem to have reverberated strongly throughout Iranian society since the 2006-2015 economic sanctions imposed by the UN in response to Iran's nuclear program. In the absence of both commercial opportunities abroad and foreign juggernauts carving up their own market shares in Iran's most prominent industries, Iranians looked inward to pursue their financial fortunes. The dearth of popular, international e-commerce websites, the difficulty of accessing popular social media platforms (due to the Islamic Republic's media censorship), demographic changes and limited economic opportunities within traditional sectors of the economy inspired many Iranians to launch their own Web- and app-based business concepts.
It is worth exploring the context in which Iranian "technopreneurship" has evolved to its current state. After the Islamic Revolution in 1979, a wave of debilitating sanctions and a war of attrition with Iraq put a sharp break on Iranian economic development. Concurrently, high schools and universities sought to develop domestic, technical talent that could manage sophisticated technologies that had been previously operated by Western organizations and individuals. Over time, there was a strong gravitation amongst young Iranians towards the physical sciences: engineering and computer science became overwhelmingly popular fields of study and, today, Iran leads all other nations in the percentage of graduate students in science and engineering fields1. Nevertheless, with the international sanctions of the 2000s sapping the national budget, economic opportunities within the public sector – which had historically been the largest employer of Iranians – became drastically limited. With a glut of highly educated young people unable to find jobs in either government or private sector, many young Iranians turned to non-traditional outlets for income.
Amongst the most self-reliant and tech-savvy strata of underemployed Iranians, many over the last 15 years have sought to replicate the mobile- and Web-based business models of their Western counterparts. Iran's consumer market seems ripe for targeting such concepts, with more than 50 million Internet users out of a population of 80 million, and a mobile phone penetration rate as high as 120%. Unfortunately for many Iranian tech-entrepreneurs, the government took a limited role until recently to foster the development of an infrastructure optimally conducive to their success.
Structural Support for Tech Start-ups in Iran
In the early 2000s, Iranian policymakers initiated a comprehensive development plan for encouraging entrepreneurship. The government initiated the implementation of programs at a number of universities to support research and education in entrepreneurship, and also allocated budgets to support the establishments of entrepreneurship curriculum, centers, incubators and technology parks administered by, or operated in conjunction with leading universities. Despite the presence of over 20 technology parks and well over 100 university-run incubators, there is a prevailing sense that supply is insufficient to meet demand. At the time that this article was written, Iran had only three venture capital firms. This may pertain to the fact that Iran's financial markets currently lack the safeguards intended to protect investors1. These realities, coupled with the rate of technology entrepreneurship in Iran, suggests that the country's infrastructure is underdeveloped to help entrepreneurs with the business knowhow, professional connections and funding that they need to start and sustain their ventures. A few privately-run incubator and accelerator programs have emerged recently, including Avatech and DMOND. These arguably more nimble programs – as well as growing access to international venture funds – will be crucial in supporting the dynamic tech startup ecosystem in Iran.
Tactically speaking, international sanctions have made it difficult for Iranian start-ups to secure funding from international donors or to expand into new markets. With Iran's recent reentry into the global SWIFT network for interbank transactions, however, this will inevitably change for the better. What may not change as quickly, however, is Iran's notorious bureaucracy, which is often the target of criticism amongst everyday citizens and aspiring entrepreneurs alike. According to a World Bank report2 released in 2016, Iran ranked 118th among 189 countries on the ease of doing business dimension; securing credit, paying business taxes and resolving insolvency are particularly challenging for Iranian entrepreneurs. With such a burdensome regulatory environment, it is difficult to launch and operate a small business on limited funds.
Digikala: An Illustration of Shrewdness in Iran's Start-up Space
Despite the presence of such challenges, a handful of Iranian ventures have been innovative in creating and capturing value in the domestic marketplace. As the Iranian start-up world's equivalent of Amazon, Digikala is the nation's leading online retailer. The firm was launched in 2005 by a set of twin brothers who experienced first-hand the challenge of buying electronic devices online in Iran. Because the likes of eBay and Amazon were barred from operating in their country, Hamid and Said Mohammadi decided to fill a gap in the marketplace by launching an information-rich website that would introduce e-commerce to Iran's Farsi-speaking masses. Digikala achieved the position of market leader in Iran because it was arguably the first online retailer to publish detailed specifications and customer reviews in Farsi for high-value electronics. From their humble beginnings selling and personally delivering electronic goods to customers from their small office in Tehran, the Mohammadi brothers today lead the largest e-commerce platform in the Middle East – one that is valued at $150M and whose product selection rivals that of Amazon3.
The Role of Culture
It's relatively easy to focus on the technical factors either inhibiting or enabling the development of technology entrepreneurship in Iran. However, a less tangible feature is equally important for consideration: Iranian cultural values regarding entrepreneurship. Hard economic times generally motivate risk-aversion in careers and investing. Nevertheless, there has been a shift permeating within Iranian society towards the acceptance of taking risks in the pursuit of entrepreneurial endeavors.
Part of this phenomenon is related to the abundance of successful tech entrepreneurs within the Iranian diaspora. Learning about the accomplishments of individuals like Ali Partovi (Cofounder, Code.org), Pierre Omidyar (Founder and former CEO, eBay) and Arash Ferdowsi (Cofounder and CTO, Dropbox) can certainly serve as inspiration. The Iran Entrepreneurship Association and other local NGOs are also actively encouraging entrepreneurship among Iran's youth. In addition to running awareness campaigns, these NGOs are supporting policy development that provides greater social safety-nets to entrepreneurs from middle and low-income families in case their ventures fail. Additionally, there has been a modest rise in privately-run organizations working to influence public opinion of entrepreneurship as a virtuous, albeit risk-ridden career path. One example is Techrasa, whose aim is to "expose the activities of Iran's startup ecosystem with the vision of empowering and inspiring local entrepreneurs."
Looking Ahead
President Hassan Rouhani's administration is making a concerted effort at improving the business climate for entrepreneurs. The government has identified technological development as one of the country's top national priorities, and R&D budgets have been marked for a 400% increase by 2030 (coinciding with 4% of Iran's GDP). In addition, the government has also reversed a previously longstanding decision to limit Internet speeds for residential users and issued 3G and 4G licenses to leading mobile operators. The government is moreover attempting to attract foreign direct investment (as evidenced by Rouhani's recent meetings with European heads of state); one specific means through which he intends to do this is by encouraging the formation of joint ventures between domestic and foreign businesses – with the stipulation that the foreign partners share technologies and investments with their Iranian counterparts.
Is tech entrepreneurship here to stay in Iran, or is it simply a flash in the proverbial pan? After all, with one of the highest levels of brain drain (emigration by highly educated, high-skilled literati), only time will tell whether successful "technopreneurs" will cultivate the fruits of their labor in their motherland, or seek ostensibly greener (and less restrictive) pastures abroad. With current emigration rates, some analysts suspect that brain drain is costing Iran double what it earns by selling oil. It is not surprising, then, that President Rouhani's administration is making a spirited effort at creating a more welcoming environment for Iranian entrepreneurs. Iran's reintegration into the global economy should certainly help his government in this endeavor. A culture that values and appreciates entrepreneurship on top of its existing keenness of science, technology and business will provide vital assistance, as well.
1 Cornell University, INSEAD, and WIPO (2015): The Global Innovation Index 2015: Effective Innovation Policies for Development, Fontainebleau, Ithaca, and Geneva
2 World Bank (2016): Doing Business 2016: Measuring Regulatory Quality and Efficiency. Washington, DC: World Bank. DOI: 10.1596/978-1-4648-0667-4. License: Creative Commons Attribution CC BY 3.0 IGO
3 Dehghan, Saeed Kamali. The Guardian. 31 May 2015. http://www.theguardian.com/technology/2015/may/31/amazon-iranian-style-digikala-other-startups-aparat-hamijoo-takhfifan