Doing Business in Nigeria
Although Nigeria is Africa's biggest economy, it has been battling with economic and political instability, particularly Boko Haram and the recent oil crisis.
---
Although Nigeria is Africa's biggest economy, it has been battling with economic and political instability, particularly Boko Haram and the recent oil crisis.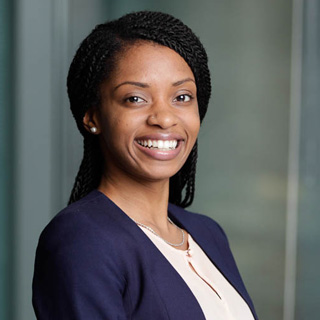 by Ibijoke Oke, MPA '16, EMI Fellow
A few months ago, the World Bank published its annual 2016 Doing Business[1] Report and Nigeria ranked 169 out of 189 economies in the ease of doing business. Although this is a slight improvement from the previous year ranking of 170 out of 189, the country lags behind Botswana, South Africa, and Ghana who ranked 72, 73, and 114 respectively. For the 'giant of Africa', this ranking leaves much to be desired. The cities that were assessed in this report were Lagos and Kano, two cities that are critical to the country's economic development.
Recently, Nigeria emerged as one of the most prospective markets in the world alongside Mexico, Indonesia, and Turkey. Together, they were known as the 'MINT' economies. These countries held a lot of promise and were seen as the next big thing after the BRICs (Brazil, Russia, India, and China). Nigeria has a fast-rising middle class, a burgeoning young population, and a growing manufacturing industry. Unfortunately, like the BRICs, Nigeria and other MINT countries have encountered many challenges. The excitement has begun to fade and disillusion has set in.
Although Nigeria is Africa's biggest economy, it has been battling with economic and political instability, particularly Boko Haram and the recent oil crisis. Thus, when President Muhammadu Buhari who came in with the mantra of "change" was sworn into power in May 2015, many were hopeful and the excitement returned. The market reaction was immediate. The Naira, which at that time was fast losing value, gained considerably by 0.4% and investors began their re-entry plans to the country. According to Thabo Ncalo, a manager at Stanlib Asset Management Ltd, this "change" was a sign of promise and a signal for investors to come back to the country.
It has been a year since Muhammadu Buhari came into power and the hope is slowly disappearing. Although the government appears to be making significant progress in combating Boko Haram, serious economic challenges remain. Inflation has risen to 12.8 %, economic growth has dropped by 2.8 % (its lowest in 17 years), and the dollar crunch is driving up consumer prices and business costs. Instead of flooding the country, many investors are fleeing.
The Doing Business Report shows that the process of starting a business requires an average of 10 procedures, 34 days and costs 32 % of income per capita. In Sub-Saharan Africa, the average is 8 procedures, 26.8 days, and 53.4 % income per capita. To realize significant improvement in this area, the government needs to streamline the number of procedures and increase the efficiency of the Corporate Affairs Commission.
The power situation needs to be critically addressed. The country is currently generating only 5000MW, 35000MW short of what it requires to meet the basic power needs. Not having the capacity to generate power is one problem and making it easy to get electricity is another and the ranking of 182 out of 189 proves this. This process is a tedious one that takes an average of 178 days[2] and costs around 437.7 % of income per capita. As the government initiates plans to diversify the economy, it will require significant improvement in power generation as well as proper oversight of power distribution companies. If this can be achieved, the country will witness tremendous economic growth should the power issue be resolved.
In spite of these challenges, some investors have chosen to remain and be early birds, fighting against all odds. No doubt, anyone doing business in Nigeria right now has to be very strategic. Surviving the current economic climate and even thriving will take more than cutting costs or increasing prices. It calls for innovation, re-thinking the conventional strategies, and most importantly, proactiveness.
The market remains enticing and indeed has a lot of potential. Lagos, the business hub, continues to be economically viable and neighboring cities are starting to implement policies to strengthen their economies. Many are hoping that with the recent signing of the budget into law, the country can start to pursue loan options as well as spend on the growing 'non-oil economy'. However, if the government hopes to become the popular destination once again for foreign direct investments, these key issues, in addition to the other areas of access to credit, trading across borders, paying taxes, and enforcing contracts, need to be tackled quickly.
---
[1] The Doing Business Report is based on twelve indicators that assess a country's regulatory environment and its effects on doing business.
[2] The time represents an average of Lagos and Kano.