Flipkart and Indian E-Commerce
The three main takeaways from the Flipkart presentation were: 1) the Indian e-commerce industry is projected to grow substantially in the coming years; 2) the high fixed costs inherent to e-commerce lead to an industry characterized by large economies of scale; and 3) it remains to be seen who will emerge as the clear leader in the Indian e-commerce industry.
---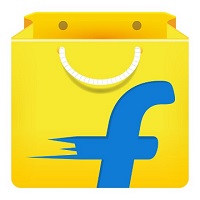 by Cayla Chen and Chris Hooper
Flipkart is an e-commerce company in India that operates through a complex corporate structure consisting of nine different companies – four in Singapore and five in India. Flipkart is the industry market leader in India, ahead of other competitors such as Amazon India and Snapdeal. The company achieved a Gross Merchandise Value (GMV) of $4bn in May 2016 (1), with revenues tenfold that of Amazon India between 2015 and 2016.
Since its inception in 2007, Flipkart has been highly active in raising capital to fuel its continued expansion in the e-commerce space. By 2015, the company had raised a total of $3.15bn over 12 rounds of funding (2). As a whole, Flipkart can attribute its early success to six internal strategic initiatives. First, the company's founders adopted Amazon's business model of customer-centric policy which established customer loyalty quickly and created a strong barrier to entry for other businesses. Second, Flipkart implemented cash on delivery (c.o.d.) which allowed customers to pay in cash when they received their products. The company had an acute understanding of the Indian market; they understood the challenge of low credit card usage in India and realized that customers preferred to pay cash only if they were satisfied with the delivery. Third, Flipkart was able to gain additional market share by diversifying its offerings beyond books and into other verticals such as mobile phones, music, and movies. Fourth, with the influx of investment received from U.S. investors such as Accel Partners and Tiger Global Management, Flipkart poured money into revamping its operations model to mitigate supply chain issues. The company's reputation of providing stellar customer service depended on its ability to reduce the number of delayed, damaged, or misplaced goods. By setting up a hub-and-spoke model, Flipkart built five main fulfillment centers across India to cater delivery based on distance from each fulfillment center. Fifth, in order to maintain its first-mover advantage in the Indian market, Flipkart launched its first advertising campaign in October 2011 that aired during a popular sports tournament, increasing its user base to 2 million and helping the company gain 80% of the e-commerce market share. Finally, Flipkart further expanded its product offering to include fashion and lifestyle products in 2012. Through its acquisitions of online fashion retailers Myntra and Jabong, the company was able to gain more than 70% of the fashion market share in India (3).
However, it was not always smooth sailing for the company. Flipkart's first major customer catastrophe occurred during the 2014 Big Billion Day sale. When the company announced unbelievable discounts, the website was overwhelmed by customers and most received "out of stock" messages for almost all products. In addition, as Flipkart shifted its focus to a marketplace model, quality control of its products became increasingly difficult with thousands of different merchants now on Flipkart's platform. Its once uniform customer service standards were now subject to different seller policies. Gradually, the company's customer-first reputation began to suffer. After gaining traction in the fashion world with Myntra's product offering, Flipkart decided to discontinue Myntra's desktop website and converted the platform to an app. The Indian customers did not react well to the switch and subsequently shifted their interest from Flipkart to Amazon India which still enabled them to shop via its desktop platform. As poor service and seller issues continued to taint Flipkart's brand, major financial institutions in the U.S. downgraded its stock and caused its valuation to fall. Specifically, Flipkart's implied valuation fell from $15.2bn to $9.3bn, a 39% decrease. In addition to its sliding position in both customer service and valuation, Flipkart was also going through management reshuffle. Three top management executives left the company after Flipkart announced that Binny Bansal would become CEO and that the ex-CEO Sachin Bansal would become Executive Chairman. Since then, Flipkart went through several rounds of management changes and one of its key investors, Tiger Global, became increasingly active in managing and influencing Flipkart operations.
Insights from Class Discussion
During the main presentation, the topic of demonetization was posed to the class for discussion. Several students had direct knowledge of the event. They stated that the announcement by the Indian government that 500 and 1,000 Rupee notes (worth approximately $4 and $8, respectively) would no longer be used was essentially made overnight. As India was predominantly a cash economy, the devaluation of these smaller notes had a disparate effect throughout different social classes of the country. Students noted that the lower income classes, particularly those in rural areas, were disproportionately affected by the devaluation. Lower-income, rural Indians often had limited access to banks. They often had to take time off work to travel greater distances in order to exchange their currency. As a result, general productivity in the country suffered.
The students also noted that the effect of demonetization was felt less intensely higher up the socioeconomic ladder. They stated that many people in the middle-income class had already moved to using mobile money options and that those in the higher-income levels often had the means to figure out ways around many of the regulations of the demonetization, including hiring others to wait in line at banks or even bribing bank managers to exchange larger volumes of currency. One student also noted that within India, many saw the demonetization push as a positive move by Prime Minister Modi. This helped established Modi as a leader strongly opposed to black market money and many people were happy that he was doing something about it.
Following the main presentation, the discussion leaders provided an overview of the case, then asked the class to discuss several aspects of the e-commerce landscape in India and Flipkart in particular. They summarized three main takeaways from the presentation: 1) the Indian e-commerce industry is projected to grow substantially in the coming years; 2) the high fixed costs inherent to e-commerce lead to an industry characterized by large economies of scale; and 3) it remains to be seen who will emerge as the clear leader in the Indian e-commerce industry.
From there, the group asked the class what it saw as the future of e-commerce in India. A key point made by the class was that currently, e-commerce is concentrated primarily within the top 10 or 15 cities in India. Much of the country, particularly the more rural areas, are not presently served by e-commerce firms. The class saw the rural market in India as a possible opportunity for Flipkart.
Another topic discussed by the class was whether forward-integrating into brick and mortar stores was a viable option for Flipkart. Retail, in emerging markets and especially in India, is highly localized. The class made the point that if a brick and mortar strategy were followed, Flipkart should focus on keeping these stores inherently "Indian." Flipkart should leverage its unique position as an Indian-owned company and leverage this firsthand knowledge of the Indian market to its advantage. Another option discussed was to focus brick and mortar stores in rural areas to further serve as hub-and-spoke distribution models.
The leaders capped the discussion by asking the class whether Flipkart should explore the options of merging or being acquired by an e-commerce giant such as Walmart or Alibaba. The class felt that Walmart was a better fit for several reasons. First, Alibaba likely had enough footing into the Indian market with its stake in Paytm to enter the market on its own without help by Flipkart. Second, Walmart and Amazon are fierce rivals. Walmart may see value in teaming with Flipkart to battle Amazon India and Flipkart could benefit from Walmart's vast distribution network and economies of scale.
Recommendation
The presentation group ultimately recommended that Flipkart stay focused on penetrating the Indian market, revitalize their emphasis on customer service, and explore the possibility of merging with Snapdeal to consolidate against Amazon India. They argued that the growth opportunities for e-commerce in India were tremendous and that Flipkart, with its significant market share already, can emerge as the industry leader. Shifting the company's focus back onto customer service was the key gaining market share over Amazon India. Innovation can also play a large part in customer service. Flipkart's innovative cash-on-demand payment system fueled the company's initial growth before Amazon India entered the market. Now it was an essential industry standard in India. Flipkart could focus on Hindi web apps or a version that target rural residents. Furthermore, Flipkart should consider acquiring Snapdeal. They should consider synergies and monitor Snapdeal's performance to identify an opportunity when the timing of an acquisition was most feasible.
(1) Chapter 6: Flipkart and the race to the top of Indian e-commerce. Casanova, L., Cornelius, P. and Dutta, S. Financing Entrepreneurship and Innovation in Emerging Markets, Elsevier, to be published in November 2017
(2) Crunchbase, https://www.crunchbase.com/organization/flipkart#entity, accessed June 9, 2017
(3) VCCCircle (2016), Flipkart to lead fashion retail with 70% market share, July 27, 2016.
http://www.vccircle.com/news/technolgy/2016/07/26/flipkart-control-70-online-apparel-market-after-jabong-buy. Accessed 6/6/2017