Johnson's Second Year Students: Student Portfolio Managers, Friends, and Mentors
by Sheryl Zhou, MBA '13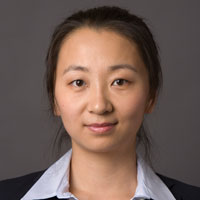 In my first year at Johnson, I was selected to serve as one of seven students who would participate in the management of Johnson's Cayuga MBA Fund. The Cayuga MBA Fund is Johnson's flagship $10 million long-short, market-neutral equity hedge fund.
The Fund is distinguished from other University-based funds by the combination of these four factors:
the unusual degree of decision-making responsibility entrusted to the student fund managers, under appropriate oversight by faculty and investment professionals
the exceptional performance the fund has achieved
the access to electronic data-feeds and analytical software valued at more than $1.8 million in annual licensing fees
the structured performance-learning environment in which students take a class and apply theoretical frameworks to managing equities for real investors with continual expert feedback from faculty and professionals in the field.
As a first-year sector analyst, I was able to not only participate in researching and pitching stocks for the Fund just months after I came to Johnson, but also I had the opportunity to work closely with second-year students who were Portfolio Managers in the Fund.
Have questions on company valuation? Want to practice stock pitches? Can't sleep before interviews? Or just want to unwind after Super Day? Johnson students are always there to help, and it's especially helpful to learn from someone who recently traveled a similar path.
My second-year mentor in the Fund was always willing to help, regardless of what he had on his plate. It is this defining characteristic that shapes Johnson's close-knit, collaborative community.