The Managerial Finance Immersion: An Invaluable Learning Experience
by Ian Roosma, MBA '14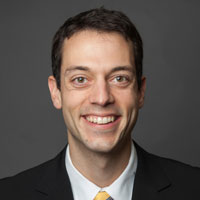 The Managerial Finance Immersion (MFI) is a structured program that is designed to provide students with the tools and knowledge to succeed in interviews, internships, and full-time opportunities.
As an MFI student, you get the privilege of going on a trek to New York City where you visit the headquarters of a diverse set of companies. While visiting with the various corporations you're able to learn about their day-to-day operations, work culture, and how an MBA can contribute. You also get the chance to meet with recruiters and representatives from these companies.
The MFI is comprised of in-depth classes on subjects such as, accounting, corporate financial policy, and financial statement analysis. Throughout the semester our lectures are supplemented with the real-life knowledge of guest executive speakers from industry-leading companies. The executives provide insight into key financial aspects of their company and also their industry. Also, they are all Johnson alumni who want to help educate current students. They provide an amazing learning opportunity through candid conversations, detailing the inner workings of their company and discussing the problems they face on a day-to-day basis. This is an invaluable learning experience that cannot be taught from a textbook.
I have learned a great deal from my classes, executive guest lectures, group projects, and the trek to New York City. The MFI does a fantastic job preparing us to perform well throughout our internship and full-time recruiting process, and it provides the knowledge to succeed long-term in finance.