Finding Success in the Strategic Operations Immersion
by Hilori Kaloti, MBA '13
As a former participant of the Strategic Operations Immersion, I'd like to share some keys to achieving success. Consider using these insights as you explore your options and, eventually, pursue an Immersion: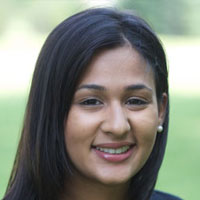 Network and get to know your peers – Embrace the opportunity to learn from a group of classmates who have varying backgrounds and diverse perspectives.
Attend every single site visit – This is what makes this immersion truly unique. You have the ability to witness and meet with a wide variety of operations professionals and businesses.
Ask business leaders tough questions at site visits – This is your opportunity to make an impact and question the traditional school of thought.
Build relationships with your team members – You will be working with your team for hours on end so get to know them.
Have fun – It is a unique and challenging experience, but there are plenty of opportunities to kick back and have fun!