by Brennan Duty, MBA '15

Cornell MBA students describe their experience working with the Zambian social enterprise, COMACO as part of the SGE immersion in the spring of 2014.
AnnaGlaab (MBA '15), Johann Tritthardt (MBA '14), Helen Schnoes (MRP '14) and I sharea passion for impact investing, sub-Saharan Africa, equitable food systems andusing business for good. Needless to say, when we learned we would be workingwith COMACO as part ofthe SGE immersion and we would travel to Zambia, we were ecstatic! COMACO is aZambian social enterprise that takes a market-based approach to wildlife conservationand poverty alleviation.
Inmid-February Johann conducted the first in-country company visit. This"scouting" trip gave us insight that no amount of virtual conversations ormeetings could have provided. The trip allowed our team to gain a solidunderstanding of how we could best help COMACO. Specifically, COMACO needed afinancial valuation of its food business so that it could procure investmentand restructure its debt obligations.
Inour follow-up visit to the client in late March 2014, Anna, Helen and Itraveled the country to observe the operational aspects of the company – to understandthe value chain, meet customers, and speak with consumers. The trip was eye-opening.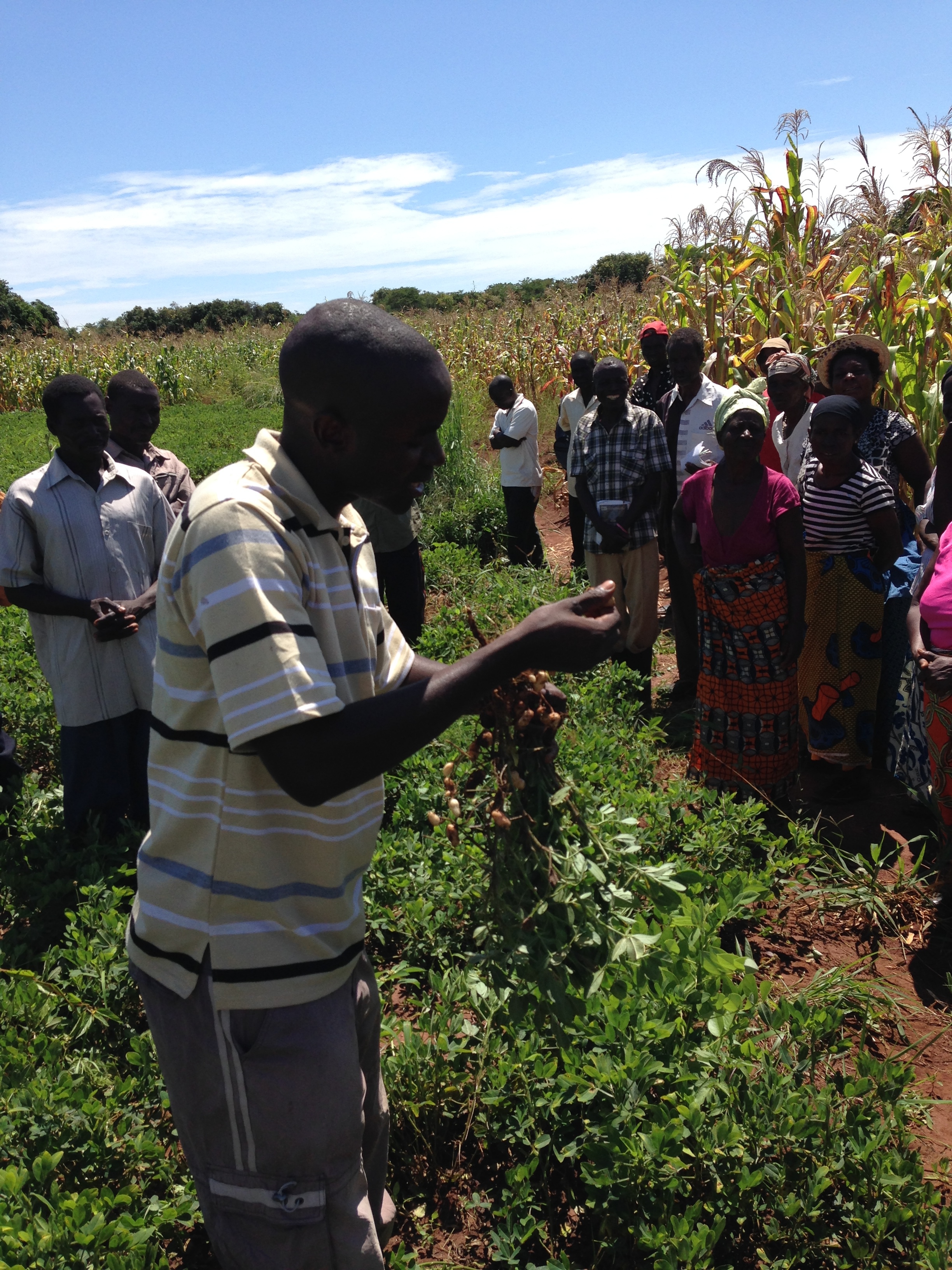 Tobetter understand COMACO's value chain, we traveled from Lusaka, the capital inthe middle of the country, to Chipata on the Eastern border with Malawi, andback. We met everyone along the value chain, from the farmers planting andharvesting the crops to the managers of the plants that produced COMACO's It's Wild!™ brands of peanutbutter, honey, rice and dried fruits. The key take away from this experiencewas that centralization is key to both production efficiency and quality, and thatgood managers are just as important as raw materials in order to producehigh-quality products.
InLusaka, we met with the management at retail chains that carry COMACO products.We also conducted a marketing survey with consumers, speaking with them aboutwhy they choose COMACO products over competitors' products. Our primary insightwas that marketing – segmentation, targeting and positioning – of any brand isfundamental to strong sales and thus a higher company value.
Inthe end, the data we obtained during our second visit fed the assumptions ofthe financial model that we developed after the initial visit. By building themodel, we were able to show how optimizing the value chain and aligning themessaging to the customers' needs would boost sales and result in a highervaluation, thereby giving COMACO greater ability to restructure its debt andprocure investment.
TheSGE immersion will continue to work with COMACO in the spring of 2015 exploringopportunities to improve its competitiveness.
Anna,Helen, Johann and I would like to thank our client, COMACO, for the opportunityto work with them, as well as the Centerfor Sustainable Global Enterprise for its academic guidance and the David R.Atkinson Center for a Sustainable Future for underwriting our tripsto Zambia.