Girls Just Wanna Have Drum
by Erin Popelka, MBA '16
Drumming, brainstorming, and business strategy are all part of a regular day for Erin Popelka during her summer internship in Japan.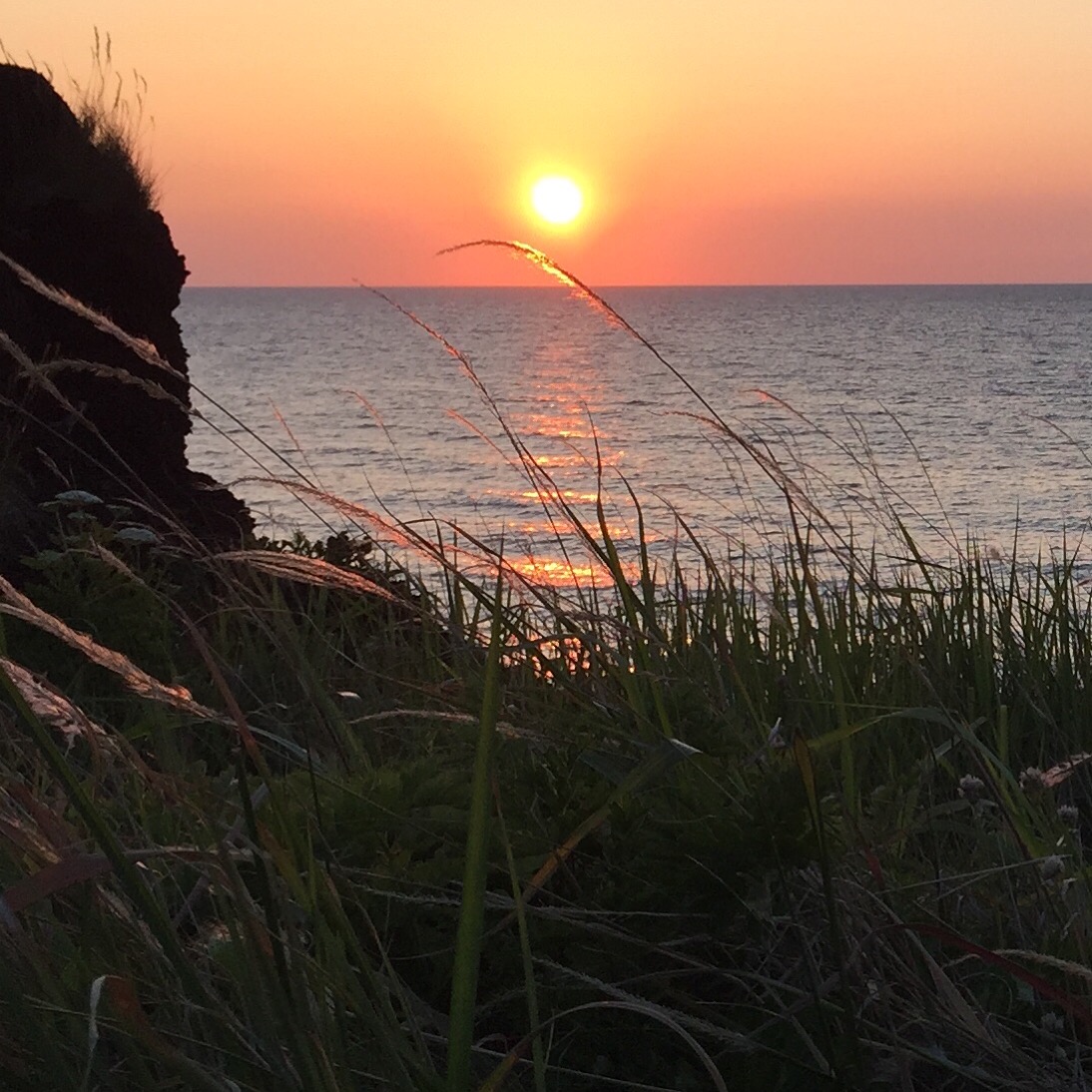 I am about half way through my summer internship with Kodo Foundation on Sado Island, a hauntingly beautiful isolated island off the west coast of Japan. Kodo Foundation is the non-profit arm of the Kodo Taiko Drumming Troupe and is dedicated to promoting economic and social development on the island while preserving traditional arts and culture, and expanding international relations.
Due to rural flight, the population of the island has been decreasing sharply since the 1960s. As a result, not only has there been economic decline, but traditional performing arts, music, folk crafts, and way of life are in danger of extinction. This is a problem for the Kodo Drummers because the group is deeply connected to the community and views the cultural assets of the island as the primary development factor for its young performers – who undergo a rigorous 2-year apprenticeship program on the island.
As the organization's first MBA intern, I am crafting Kodo Foundation's business model so it can be clearly articulated internally as well as applied in other areas of the world. I am also working on developing specific strategy and business activities for one of their newer endeavors, Fukaura School House – a closed elementary school built in 1912 that Kodo recently converted into a retreat and learning center. I also happen to live in the school – in the principal's office!
While my days are pretty varied, on a typical day, I'll wake up to a Japanese-style breakfast, and then move to the 2nd grade classroom to start working – I might try out some financial models for new business activities or work through some new information on the chalkboards – usually to the beat of drumming practice from a neighboring room. Throughout the day, I may have meetings or informal interviews with local residents, city officials, researchers, or high school students. Or I may discuss international client experience, or tourism marketing, or women in leadership with my colleagues.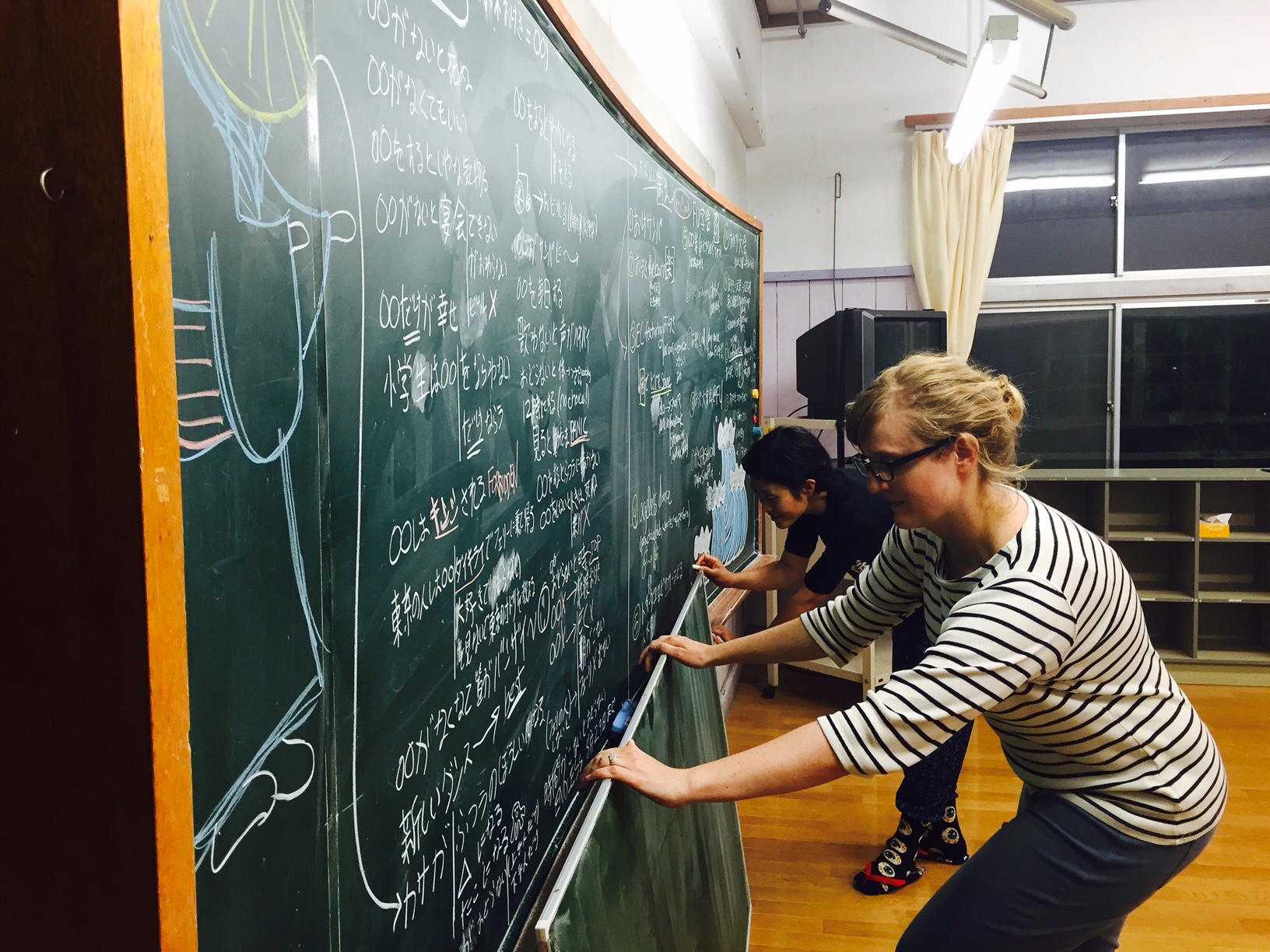 In the evening, I might do a brainstorming session on the chalkboards with two community development researchers who also live in the school, or go to a local community event, or join in a taiko performance. (I've been learning how to drum) If it's my turn, I'll cook dinner for my "school mates" – we try to outdo each other so the food has been excellent. On weekends, workshop groups come to stay at the school, and I might join in with a class, or help with the inn-keeping, When I need a break, I like to run down the mountain and do some easy rock climbing into a secret swimming hole whose landscape looks exactly like Godzilla's back.
My courses at Johnson and especially the Sustainable Global Enterprise (SGE) Immersion prepared me for the challenges of this internship. I tend to get ahead of myself and jump to conclusions, but because of my experiences in SGE, I have become more apt at approaching problems from different angles, which is allowing me to develop more robust and well-supported recommendations. My experience in the SGE Immersion has also helped me understand the importance of collecting information from diverse sources, and engaging others in the development of solutions. Plus, as a rhythmically challenged individual, I'm also grateful to my musically talented SGE cohort for including me in an impromptu performance at the immersion welcome reception. This helped prepare me for the numerous impromptu drumming performances that are part of working with Kodo. So~re!