From Hydrocarbons to Refrigerators: How the Johnson MBA prepares you for exploring different industries
by Rizwan Ahmed Quraishi, MBA'16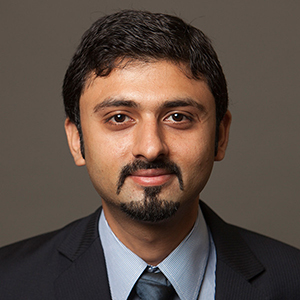 Rizwan Quraishi reflects on how Johnson's MBA has prepared him for his summer internship as he transitions into a new industry.
Onboard Sri Lankan Airlines flight UL184 headed to Colombo, Sri Lanka, I had the first real opportunity to reflect on just how intense the last few months had been – from the intensive academic rigor of the last semester at Johnson, pre-planning club activities for the fall, the nail-biting process of finding an internship, and of course, finishing up our semester-long team project with the Sustainable Global Enterprise (SGE) Immersion. Just a week ago, my wife and I had packed up our home in Ithaca and left for New York, from where we flew back to Karachi, my home town in Pakistan. This would be my base for my 10-week summer internship project – analyzing the feasibility of refrigerator manufacturing for Singer Asia. In Colombo, I would be briefed about the scope of the project by the CEO of the company, visit the manufacturing facilities and retail outlets, and develop a sense of what a viable refrigerator business looks like. I would then return to Karachi, analyze the Singer's refrigerator business in Pakistan and formulate strategic recommendations for business improvement. The CEO would fly back to Hong Kong and I would continue to work with him remotely.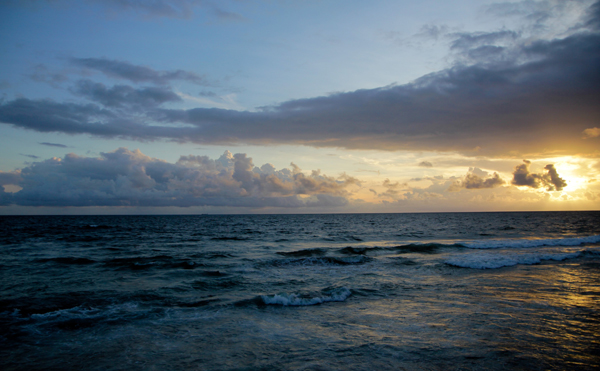 Having spent almost my entire professional career in upstream oil and gas finance, I was both nervous and excited to start my internship in a completely different function and industry. When I was applying to business school a year ago with the objective of diversifying my industry exposure and broadening my functional expertise, my mentors foretold that it would be a humbling and transformative experience – and it certainly has been, for I had never seriously imagined a venture outside the energy industry and now found myself excited about analyzing how refrigerators were manufactured, distributed and sold. The first year of the two-year residential MBA program at Johnson had given me a lot to work with and think about, and played an immense role in this ongoing transformation. I had several fruitful and insightful discussions with career advisors at Johnson's Career Management Center (CMC). These conversations not only helped me shape my thoughts around career planning in a more holistic and informed way, but also helped me discover new and pragmatic ways of framing and realizing my potential.
One of the best pieces of advice I received from a CMC career advisor was to use the MBA internship opportunity to explore an altogether different line of work and sharpen my transferrable skills. I reflected on that for a while, and saw merit in this piece of advice. Many influential managers and top executives in corporations today have had a meandering path to their current successful careers. A glance at the public profiles of the most influential and successful Fortune 500 CEOs strongly indicates that their success is largely driven by their core values, broad functional expertise, and ability to work with and lead diverse teams and people with strategic vision – areas in which the Johnson MBA experience is particularly rigorous. In a nutshell, the Johnson MBA experience helped me acquire a generalist outlook and some specialized tools. Today, I feel much more confident in working with a greater variety of people, projects and industries.
For example, the SGE Immersion team project that we had just completed with Community Markets for Conservation (COMACO), a hybrid non-profit in Zambia, trained me in working with and managing the expectations of a remote client, something very relevant to my current internship assignment. The immersion experience was also very helpful in other respects, such as working through a project by testing parallel hypotheses and using frameworks to articulate mutually exclusive and collective exhaustive scenarios.
The managerial finance course, apart from financial modeling practice, gave me a fresh perspective on the implications of undertaking risk and portfolio management. Bob Frank's economics course instilled in me an acute sense of accounting for externalities, economies of scale and analyzing a given market using tools such as demand-supply curves, marginal costs, average total costs and marginal revenue – again, concepts very relevant and applicable to my current assignment. The marketing course gave me the basic tools for analyzing the marketing efforts of the client, while the critical thinking and strategy courses had helped me develop a more holistic and nuanced view of why people and organizations do what they do.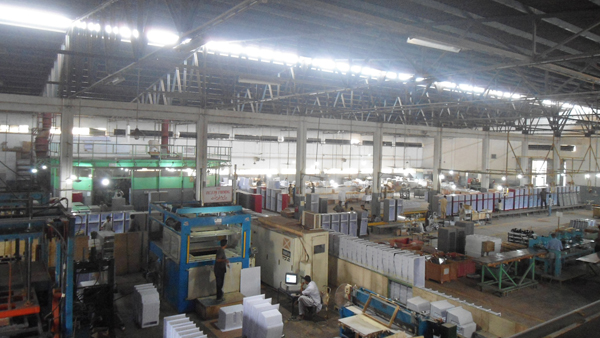 The operations management course seemed to have been designed precisely to help me manage those aspects of my internship assignment that relate to analyzing the efficiency of manufacturing and assembly lines. I was able to carry out much more informed conversations with the with factory production managers about their operations and ideas on how to optimize output and efficiency. The data analytics course left a strong impression on me for its focus on handling information responsibly, truthfully and upholding ethics and business intuition above statistical analysis. Management cases was really the breakthrough course where I had the opportunity to work with case studies from a rich variety of industries, and was convinced by the end of it that the curriculum at Johnson had indeed delivered on my original objective of giving me the confidence, baseline knowledge and tools to approach problems in a wide variety of industries and functional settings.
In no small capacity, my experience of working and interacting with alumni, the students in Johnson's Energy Club, Cornell Business Journal and other teams at Johnson also helped me broaden my professional perspective and create opportunities for learning new things on a consistent basis. So, when I was confronted with the opportunity to work with Singer Asia this summer, I felt prepared, motivated and excited, as I'm sure each member of the Johnson student community does when they step out into the professional world.
Last but not the least, the Johnson MBA experience helped me gain a higher degree of self-belief and organization. I personally feel these are the most valuable pieces of the bigger picture, as I've personally observed so many talented and intelligent individuals stop short of making a large impact owing to inadequate belief in their own potential. While I'm also a little critical of the extent of self-belief that can possibly be infused into an individual, and the implications thereof, I certainly feel that the learning community at Johnson has adequate checks and balances built into it to cultivate a healthy balance of humility and self-efficacy in its students.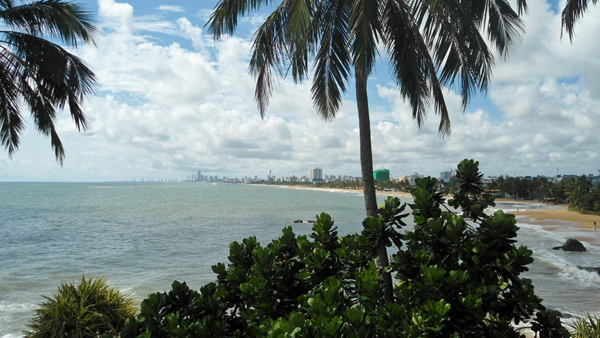 As I disembarked at the Bandaranaike International Airport at Colombo, I thanked the cabin crew for their warm hospitality and was greeted by an equally warm breeze from the Indian Ocean. I was scheduled to meet with the CEO of Singer Asia the next morning, and planned to spend some time at the hotel reviewing the questions I had prepared for him and the publicly available information about Singer and refrigerators in general. The refrigerator truly is a remarkable invention, and seems downright futuristic compared to the Singer sewing machine which was the first ever standardized complex technology to be mass marketed back in 1855. It's almost night. William McGuire "Bill" Bryson, OBE, said that if you open your refrigerator door, you summon forth more light than the total amount of luminescence enjoyed by most households in the 18th century. I hope, over the next 10 weeks, to help keep this light shining for a little longer.