Key Learnings from Working on a Company-Sponsored Project
by Joshua Jefferies, MBA '17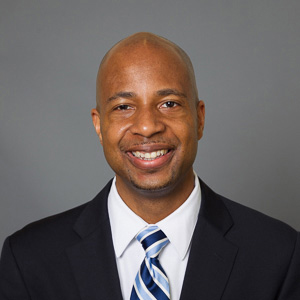 Figuring out how to expand the organic dried fruit snacks market.
As we begin the final stretch of our Sustainable GlobalEnterprise (SGE) immersion projects, I realize that I've learned a lot overthis past semester. My team has had the privilege of working directly the CEOof Made in Nature, Doug Brent, MBA '86. Made in Nature is an organicsnack foods company which specializes in dried fruits.
Our challenge was to figure out how to grow the company'sbusiness in the organic dried fruit snacks market. Personally, I been ableto improve my ability to concisely communicate problems and solutions with ourclient. Additionally, I've learned how to utilize my knowledge, and the vastresources around me, to carve out clarity from an ambiguous situation. Lastly, I've seen first-hand the importance of intentionally working to improvehow you work with both your teammates and client. Building this strong rapportis the foundation which best enables problem solving to occur.
We still have a few weeks until the finish line, and Ican't wait to see what additional lessons we'll learn along the way! Working with Doug Brent and Made in Nature has been quite a journey and I'mglad to have chosen the SGE immersion because of this experience.