Nixon funding makes exposure to international business, culture, and language possible
Nixon funding makes exposure to international business, culture, and language possible
by Alex Woo, MBA '17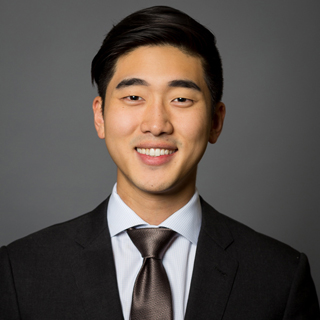 Let me tell you, 2016 was quite a rollercoaster. Bouncing between academic work, networking, and recruiting is no easy quest. Many of my colleagues knew that I was recruiting for tech, more specifically travel tech. I come from an operations/marketing-heavy hospitality background, and I ended up working as a product intern at Verizon during the summer and an analytics intern at TripAdvisor from October to December. Thanks to the Nixon International Internship Fund, I had the opportunity to do a second internship with TripAdvisor in a geographical location where I had limited knowledge of cultural cues, language, and food.
I came to pursue an MBA to transition from brick-and-mortar hospitality into travel tech with product management as a focus. My networking, classes, and job search were all personalized to achieve that goal. For networking, I remember cold mailing people working in the firms that I was interested in. Even people you don't know very well can be surprisingly helpful when you show a genuine interest in the work they do. When choosing courses, I strategically picked classes and projects that would help me reach my goal. For example, the Digital Technology Immersion (DTI) was extremely helpful in building a good foundation for a position with the tech industry. The practicum in the immersion gave me the opportunity to work with computer science masters and with talent who might have a very different way of thinking about a problem. This was the type of experience that I wouldn't have gotten anywhere else except through the DTI. In a practical sense, the class in statistical programming and SQL helped me perform SQL queries on Hive (a data warehouse infrastructure) during my internship at TripAdvisor. And from my job search, my best advice is to find out what you feel passionate about. What would enable you to work for the next five, 10, or 20 years and still be excited about that particular function or industry? This is no easy task and will require a lot of time and conversations with people who care for you.
What made my internship at TripAdvisor possible? First, I was lucky to find the right people to network with, which led me to a series of interviews and an offer. I already had an offer from Verizon, which would help me gain product management experience. However, I also wanted to gain analytical experience in travel tech and in an unfamiliar geographical location. So I requested and got approval for a fall start at Verizon. Next, I needed to be sure that I had enough credits to graduate on time. With the registrar's office I made a plan to fit in 12 credits before starting my internship in the second half of the year. Since one concern about international internships can be the difference in pay compared to U.S. internships, the Nixon International Internship Fund was a great option. I applied for the funding so I could pursue an international internship opportunity even though it offered a different pay scale than those offered here in the United States. Ultimately, my approved application for the Nixon fund helped me decide to pursue the opportunity at TripAdvisor's Beijing office.
My experience at TripAdvisor was magnificent. I developed my skills in SQL, Hadoop, Hive, and Tableau, experienced firsthand what it was to work for the company, and ended up being part of a video shoot for one of their ad campaigns! More important, I was able to learn about the cultural intricacies of China as well as the language. Putting myself in an unfamiliar place forced me to use a new language and figure out things such as accommodations, bank accounts, and food.
Would I do it again? Yes! And thanks go to the friends and family who helped me get this far. I'm especially thankful to be part of Johnson and appreciate the support of the Nixon International Internship Fund.